Thomas Cook Westfield Stratford, London: Top of the Shops Award 2017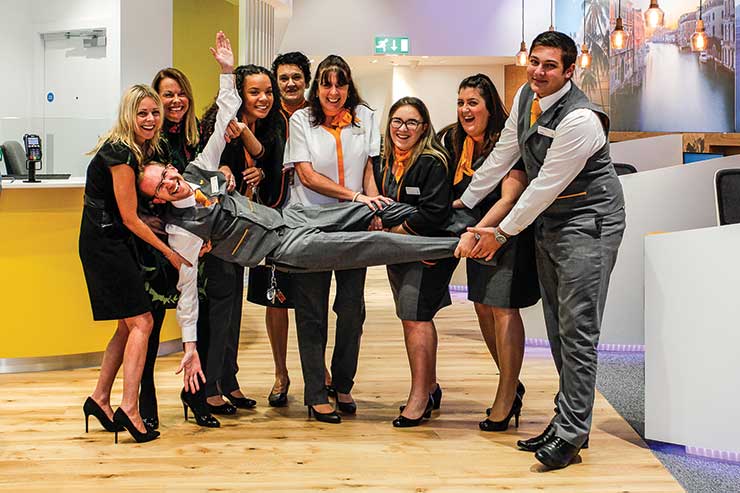 If you walk past this shop at one of the UK's major shopping complexes, you could be forgiven for thinking it's an Apple store rather than an agency.

Thomas Cook Westfield Stratford opened at the end of last year as the first of Cook's new breed of "Discovery" stores, in which the 176-year-old travel business aims to reshape the traditional travel agency experience to meet the technology-driven demands of the modern consumer.

A floor-to-ceiling glass shop front is free of the usual posters and deal-cards, so passers-by can see right into the store, and have their eye caught by a huge Travel Money banner.

The customer journey begins as soon as you enter, with a high table close to the door, where customers can use cutting-edge Qudini software to see how long they will need to wait to see a consultant, and can also make appointments.

A bank of consultation booths with flat-screen TVs create intimacy, and a separate meeting room allows groups of friends and family to take advice and book together.

Cook has been one of the first travel agencies to introduce virtual reality to bring holiday products to life, and being able to explore hotels, beaches and towns on one of these headsets has already proven a valuable selling tool in this store.

But none of the gloss and technological innovation would make Thomas Cook Westfield Stratford successful if it wasn't for the team that works here.

Relocating into this swish new branch from a more traditional Cook store round the corner, the team boasts more than 200 years' experience combined, and have built up a strong reputation in their local market over many years.

It's the warmth of the welcome and their drive to exceed expectations that will keep their customers coming back – even if it's virtual reality and iPads that draw them in.