Travel Stop, Hadleigh, Suffolk: East of England's Top Agency 2017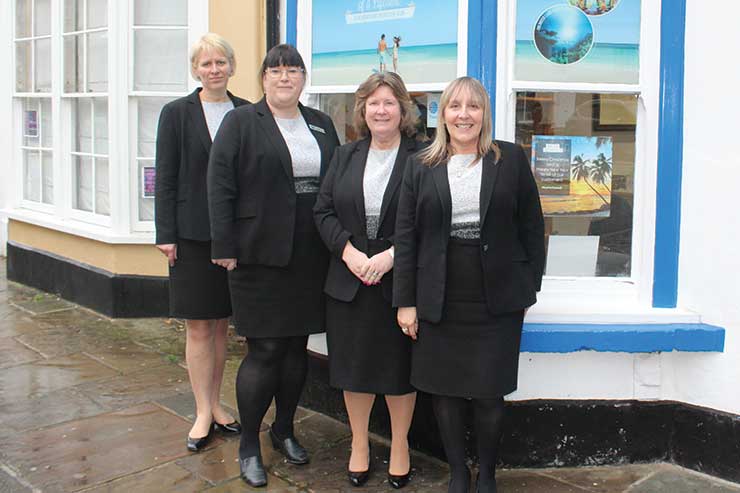 The spacious shop has four desks, complimented by a seating area in one of the bay windows, where customers can wait with a fresh coffee. Stunning photography dots the walls, including one of Bridget's own incredible shots of Iguassu Falls above the door.

Bridget's right-hand woman Cheryl Locke keeps everything in check across this 25-year-old business (including two other Suffolk stores). And she also held the fort when in August 2015, Bridget set off on the Round the World Clipper Race for almost a year. While she doesn't expect her staff to be able to cope with 60ft waves, what Bridget does ask is that they "give a damn".

Welcome-home cards or phone calls are a given, as are online check-ins (even if it means during someone's night out, or on Christmas morning), and a travel pack is carefully prepared for each customer. They include copies of passports – something which proved invaluable when a customer left theirs in the seatback pocket of the plane.

From knowing a customer would love a lobster dinner on the last night of the season in St Lucia to organising the travel arrangements for the World Transplant Games, the team aims to ensure customer satisfaction. And those who are happy enough to recommend the service can accrue benefits under the Travellers Reward Incentive Programme.

Staff are busy planning a cruise show with more than 20 cruise lines and the website has just been redesigned, now packed with content and travel ideas, along with bios of all 20 staff and a more contemporary feel.

But fancy new look aside, Bridget feels sure it's her staff and their very high standards that continue to attract customers.