Travelmaker Jersey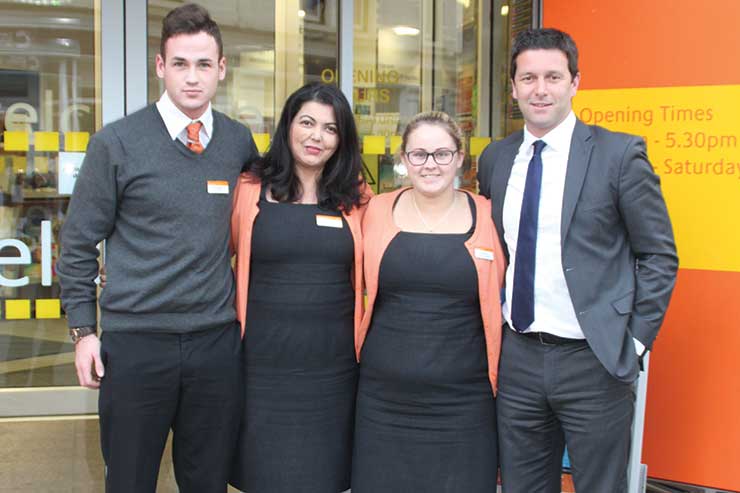 Despite a second Travelmaker branch opening on the island, staff have worked hard to keep the customers coming and have seen a boost of about 15% in retail sales.

So what is the secret of their success? Head of travel Carl Winn says much of it is driven by his seven staff members, who are firmly ensconced in the local community. The branch last year sponsored both the island's LGBT Pride of Jersey event and the St Helier Festival, with staff helping at each. Meanwhile, Variety, the Children's Charity of Jersey received a donation of £2,000.

But it is the service offered that really makes the difference. Staff ensure they are up to date on destinations by attending at least one familiarisation trip per year and are encouraged to do more, while shared written reports ensure everyone benefits from the trip.

Being part of the Co-operative means this agency implements its Unleashing Potential training scheme, while the fact that the spacious shop is regularly mystery-shopped by its own company keeps everyone on their toes. Dedication to serving the customer regularly sees staff work outside of normal hours, and the team takes pride in ensuring things go without a hitch on every holiday – even very tricky bookings such as branch manager Carmen Rodrigues's 25-day trip to Hawaii for a blind couple in their 80s.

The shop still holds its annual travel show every September, which last year drew in more than 400 members of the public and 30 travel brands, while newspaper and radio advertising ensures Travelmaker is a well-known brand locally. Customers also might have noticed just how relevant some of the online marketing has become for them.

The introduction of Facebook targeted messaging now means they can hit the right customer with the right message every time.