Westoe Travel, South Shields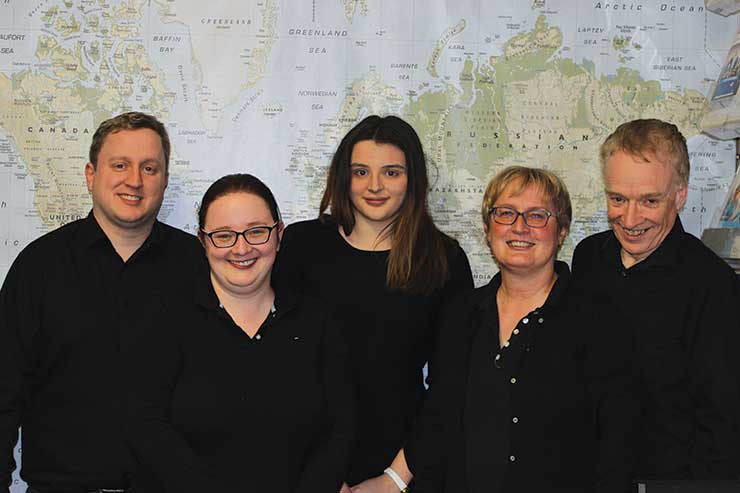 However, owners Graeme and Joan treat their most recent recruit Alice Appleby like an adopted daughter too. Originally a newsagent a couple of doors down from the current store, the Bretts started selling bus tickets to London. Shoppers then started asking for coaches to Manchester, then hotels, then trains, and the agency took shape. For a while Graeme would start the day at 5.30am in the newsagents before spending the day selling holidays and returning to the newsagents in the evening.

Being a long-standing part of the local community means the team has initiatives with local sports clubs as well as selling UK trips to international students at the nearby Marine College. The agency is the social media sponsor for South Shields Football Club, which includes the match day updates, followed by up to 10,000 people. It also offers supporters an exclusive travel deal each week, which have included a Wembley stadium tour with a London break, a free meal at Hard Rock Cafe in Edinburgh and a sightseeing tour in New York.

The team likes to give back to its neighbours too and a particularly impressive example is when two local single mums approached them when they couldn't afford to send their two teenage daughters to compete in the X Factor final. After footing half the bill, Westoe Travel now has the lasting gratitude of girl band Little Mix's Jade and Perrie.

Making sure their product knowledge is tip-top is high on the team's agenda and they make sure they experience the places they sell as often as possible. Graeme alone has been to Australia 18 times.

With 78% of its business repeat or referred customers, the team also has a strong focus on customer service. Westoe's branded van is used to hand-deliver tickets to clients as well as being the subject of a Facebook competition offering its followers the chance to win prizes for guessing where it is parked from the picture's backdrop.