Andrew Earle's Holidays, Brough: Yorkshire's Top Agency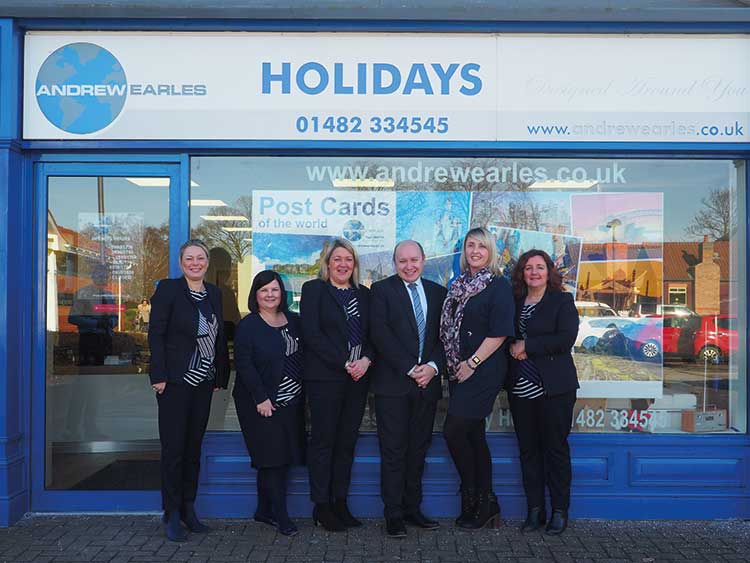 The store now boasts two new consultation rooms – one for cruise holidays and one for luxury holidays – and standout lightboxes on the walls showcasing the inspiring destinations it offers.

Customers are welcomed in a reception area with crisp, white sofas, a water cooler and a small selection of brochures to browse; there used to be more brochures on the wall but they have since made way for larger consultation pods.

Admin assistant Claire oversees all client appointments and is one of a team of nine in this branch. Some have been working at Andrew Earle's Holidays since its formation in 1997, which suggests that this is a great place to work.

As well as online training sessions provided by suppliers, the team has regular training that is often linked to learning the latest technology. One such example is Trailstream, which the team uses to show its customers videos and bring each holiday to life. Using this programme, they can also make e-brochures that are personalised for individual clients and sent via a digital link. A system that is much like Google Street View allows the team to show customers inside the hotels they'll be staying in.

This level of customer tailoring comes in all forms: when a potential client approaches, they are filtered through to the specialist most relevant to them, who will then deal with everything from visas and airline seats to contacting hotels with queries, putting in special requests at restaurants, delivering tickets by hand and being available to help via a 24-hour telephone number. Helping the customer in every way possible – even where there is no commission to be made – is the agency's mantra.