Click Travel: UK & Ireland's Top Business Travel Agency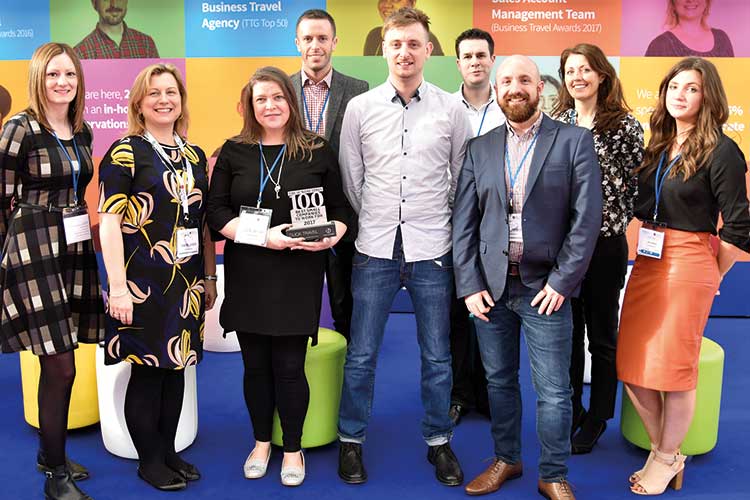 Charity and the public sector are its specialisms, but it also arranges travel for the likes of Red Bull, the Open University and Talk Talk. It is proud to enjoy a 100% success rate in being shortlisted after bidding for business, and a 65% win-rate.

Guide Dogs for the Blind, the Salvation Army, Manchester airport and Mulberry are just some of the 30 diverse new clients Click Travel landed last year, with the total new business estimated to be worth around £50 million.

Technology is key for Click. It recruited 17 software engineers last year, bringing the total to 50. It's not shy of letting customers book their own travel, developing a consumer-friendly app for simpler arrangements. It is also investing in artificial intelligence and already features a "bot" that pops up to help customers or reservation agents with their booking.

It recently simplified its quality control system and now asks clients to give a rating from "ouch" to "awesome". Any negative feedback is followed up with a call, sometimes as swiftly as 20 minutes later. Agents receiving the best feedback gain annual awards. On the CSR side, giving back to the charity sector, employees are encouraged to spend 1% of their time volunteering.

Click Travel is proud to be the highest-rated business travel employer on the Glass Door company review site, and to have made the Sunday Times Best Small Companies To Work For list for the fifth year.

An impressive 40% of staff members are promoted, with support, in their first 18 months with the company, and around half are able to work from home – but still manage to join in office Christmas parties via Skype.