Cumbria Travel, Whitehaven: North West's Top Agency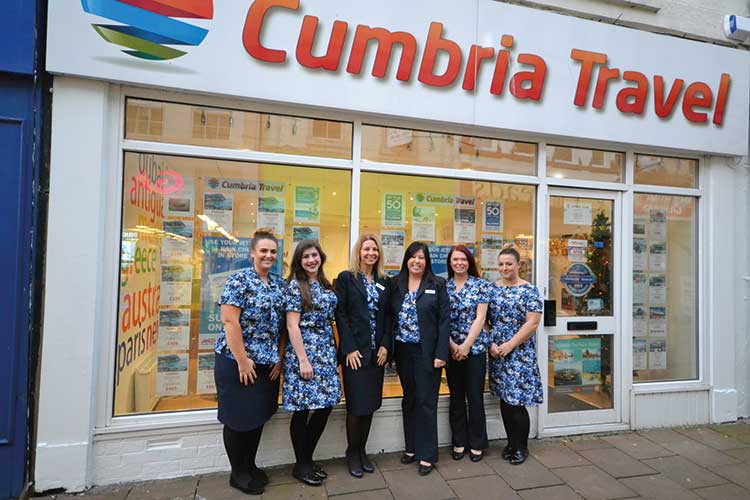 In just three years, Cumbria Travel has become something of a household name locally; so much so, it opened a second shop in Workington in 2017 and is planning another for Carlisle next year.

Team members seem genuinely buzzing to be working for Tricia and Leanne, who say ensuring happy staff has been key for them since the get-go. In the office-cum-staff room, picture montages on the wall show them all attending events, on trips and enjoying nights out together. And chances are, if you see a limo travelling around the area, the Cumbria Travel team could well be the ones inside it, enjoying a night out! Staff also get Christmas treats, such as an all-expenses paid weekend at a mansion, with a further treat being an additional paid "thank you" day off every year.

Facebook is definitely where it's at for this business, with a following now standing at 20,000 (up by 82% in a year) and more than 125 five-star reviews. Locals will also have seen Cumbria Travel's logo on the back of buses for several months, on the Hensingham under-12s rugby kit, and heard its jingle on the radio.

Becoming an integral part of the community has been important, with £1,000 raised last year for children's charity Cash for Kids. Last year also saw Cumbria Travel embark on its first holiday show, with 20 supplier partners taking a stand in the foyer of the Dunmail Park shopping centre.

Whether it be printing off a non-customer's Ryanair paperwork (which actually resulted in the customer later booking a cruise with the agency anyway), or ensuring a Minnie Mouse toy was waiting in the room at Disneyland Paris for a newly widowed mum and her daughter, nothing is too much trouble for this exceptional team.