Thomas Cook, Metrocentre, Gateshead: North East's Top Agency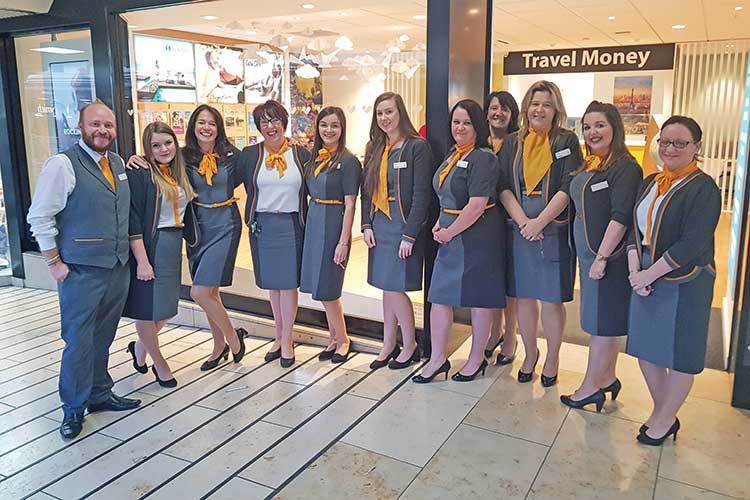 From the welcome desk and a children's play area to Qudini – virtual queuing technology that sends customers a text when a travel consultant becomes available – the entire store has been designed with the customer and their family in mind.

The shop also has VR headsets to enable customers to immerse themselves in destinations, which proves popular with young and old alike. The store certainly looks slick, but manager Sandra Foreman ensures the service provided by its 14 staff is equally outstanding. This is achieved through a store charter introduced by Sandra, entitled "Team Norms", setting out a series of targets, decided together by the team. And it is clearly working – the store's current Net Promoter Score, which gauges customers' likelihood to recommend the agency, stands at 94%. Sandra also presents a Sparkle Award each week to the team member who has "sparkled" the most with their customer service.

Staff training is key, and the team is supported through regular training updates, as demonstrated by Jade, who started as an apprentice with Thomas Cook four years ago and recently completed a six-month manager training plan to become the store's customer service manager.

Meanwhile, for customers, special occasion bookings are celebrated with champagne and emails to hotels to ensure treats upon arrival. And the new layout of the store means those making high-end bookings are given greater privacy.

Store events are a regular occurrence, from staff dressing up and joining in with shopping centre charity initiatives such as Halloween celebrations, to partnering with local restaurants, such as Carluccio's, to host afternoon tea for clients.