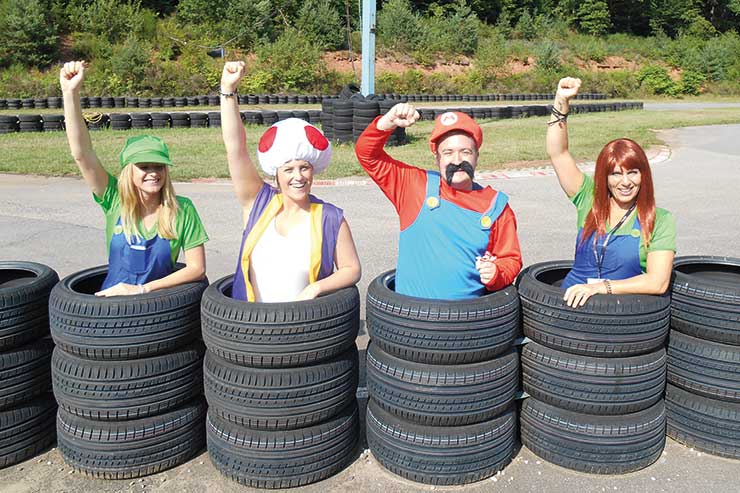 TTC Super Mario characters
The industry charity car challenge will ride across Europe for the fourth time from July 5-8, with organisers aiming to take their overall fundraising total to £150,000 since the event's launch in 2013.

"We believe there are a still few teams hovering in the pit lane and we just need them to join us on the charity start line and help us raise £150,000," said co-founder Sarah Archer. "We can promise them it will be a great experience and a worthwhile one too," she added.

The Crusade attracts a host of well-known faces from across the UK travel industry, with many sharing their fondest memories.

Dom Carrick, head of sales south at If Only, said: "It really is one of the most epic travel events I have taken part in… the camaraderie, hilarity and, dare I say, even the skulduggery makes it so much fun and a highlight on my calendar."

Kim Romanski, director of Romanski, added: "It's such fun. The first time I did it I honestly couldn't believe how much I enjoyed it."

Veteran crusader Neil Sealey, head of trade sales at Exsus Travel, said: "This will be Exsus's first crusade and I'm looking forward to showing our team what it's all about."

C&M Recruitment director Basia Kolosinska, who will undertake her first crusade this year, added: "I have always followed it closely during the few days it runs and it looks like amazing fun."