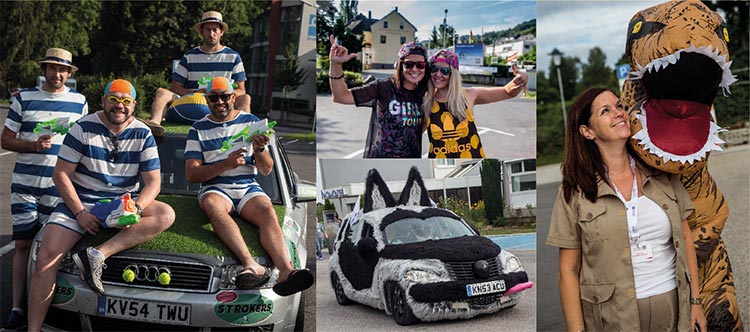 Travel trade Crusade 2017
Charity car challenge the Travel Trade Crusade will return next year in a bid to reach a fundraising total of £150,000 since the event's launch in 2013.

The fourth instalment of the whacky road trip will see industry teams driving through Europe from July 6-9 to raise cash for a host of good causes.

Co-founder Sarah Archer told TTG the challenge would feature "plenty of surprises", revealing it was "looking increasingly likely" next year's trip would be the Crusade's final hurrah.

Archer, Beachcomber Tours UK sales manager, said the fundraising target was £40,000 to add to the £110,000 already raised.

The event is being held in association with Holiday Extras, who Archer said had been "incredible". "They have supported every Crusade we've done. We're thrilled they have come onboard as headline sponsors this time, helping us put on as good an event as we can," she added.