Travel Trade Crusade gears up for another rally
There's still time to enter 2019's Travel Trade Crusade!
Charity car challenge the Travel Trade Crusade will return next year in a bid to reach a fundraising total of £150,000 since the event's launch in 2013.

The fourth instalment of the whacky road trip will see industry teams driving through Europe from July 6-9 to raise cash for a host of good causes.

Co-founder Sarah Archer told TTG the challenge would feature "plenty of surprises", revealing it was "looking increasingly likely" next year's trip would be the Crusade's final hurrah.

Archer, Beachcomber Tours UK sales manager, said the fundraising target was £40,000 to add to the £110,000 already raised.

The event is being held in association with Holiday Extras, who Archer said had been "incredible". "They have supported every Crusade we've done. We're thrilled they have come onboard as headline sponsors this time, helping us put on as good an event as we can," she added.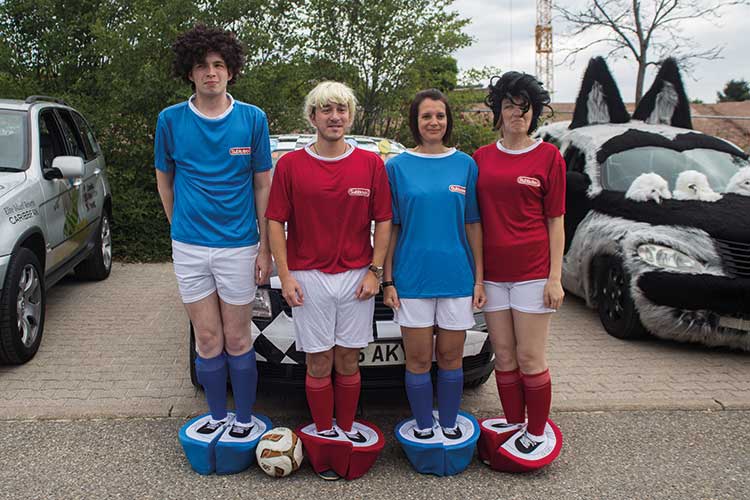 So far teams have been put forward by Holiday Extras, Sunvil (teaming up with C&M Recruitment, Uniworld and Cyplon Holidays), Travel Stop, Exsus Travel, 3For, If Only (joining with Baldwins Travel and Latin Routes), Traveltime, Jayne Peirce Travel Recruitment, Romanski, Bright, Resort Marketing International, FST, Mi Telecom, Beachcomber Tours, Designate and Travel with Kitts.

Teams must enter with either a Travel Shed – a "banger" costing £650 or less; The Travel Standard – participants' own cars; or a Travel Shrine – a super car or classic car "if you're lucky enough to own one".

Vehicles must then be decorated to suit the team's name and theme. Teams must also choose a charity and commit to raising a minimum of £125 per team member.

Once on the continent, participants are encouraged to don fancy dress (in-keeping with their theme) as they compete in a set of challenges along the route.

Next year's Crusade will begin in the French city of Reims and see teams make their way to the German town of Bernkastel-Kues on the banks of the Mosel.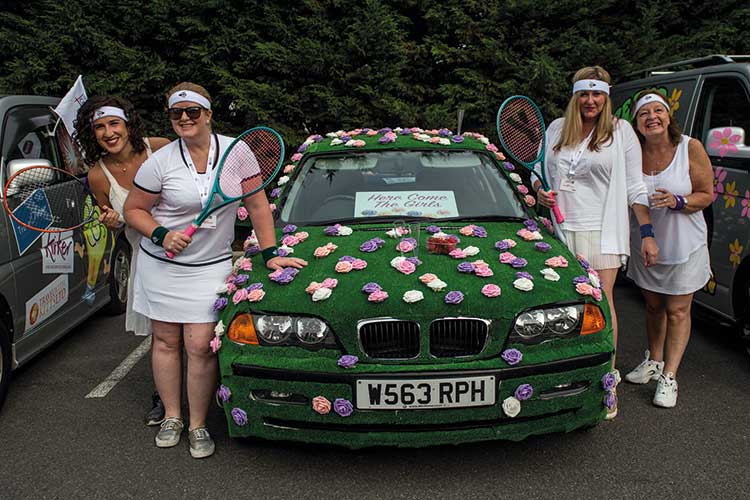 "The route features stunning scenery and great driving experiences"
Travel Trade Crusade Co-founder Sarah Archer
Archer said the route had been designed to provide "stunning scenery and great driving experiences" while taking Crusaders to places they may not already be familiar with.

The final day of the Crusade will finish in a mystery location in Holland, which Archer said she and fellow organiser Nick Joyce were "very pleased" with. "It's somewhere very different," she added.

New teams looking to enter can take advantage of the "Start your journey with Avis" initiative, which sees the car rental specialist giving teams £400 to help with expenses, providing they display an Avis TTC car sticker on their crusade vehicle.

"Avis has really embraced what the Crusade is all about and has been so generous," Archer said.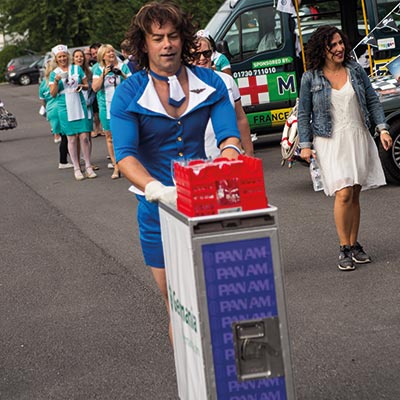 Team entry (additional to the individual fundraising targets) starts at £275 for a vehicle and a team of two and £395 for a vehicle and team of four.

There is no limit to the number of people you can have on your team as long as it's within the legal limit of the vehicle, with extra passengers at £60pp.

Archer said she hoped both new and past participants would get involved for 2019 to take in the Crusade's "unique sense of camaraderie".

"Everyone puts in so much effort with their cars and costumes; it's really hard to put into words just what it's like and how much fun everyone has until you've done it," she said.
The Travel Trade Crusade course 2019
DAY 1: Reims, France, to Konstanz, Germany
DAY 2: Konstanz, Germany, to Bernkastel-Kues, Germany
DAY 3: Bernkastel-Kues, Germany, to a mystery location in Holland