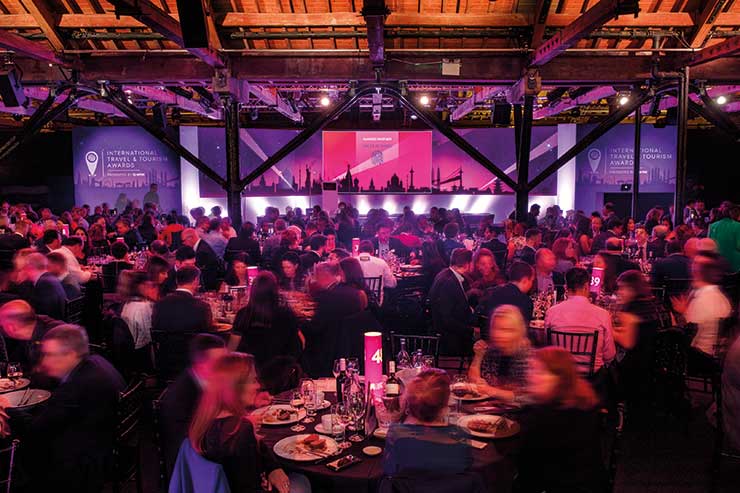 International Tourism and Travel Awards 2018
The event will take place on the evening of November 5, during WTM London, recognising the success of national, regional and city tourist boards, as well as private sector companies and individuals.

There are 15 categories, with 14 judged by an independent panel of leading experts and senior figures in each sector.
Following feedback, a new award for Best Attraction has been added, recognising all types of global tourist attractions.

The Best Regional/City Campaign has also been amended to Best Destination Campaign to broaden the regions that can enter for 2019.

Other categories include Best Tourism Board Campaign, Most Innovative use of Technology, Best Agency for Tourism Marketing, Best Digital Strategy in Tourism, Best Digital Influencer Campaign and Best PR campaign.

The award for Outstanding Contribution to the Industry, nominated by WTM London media partners, will be the finale.

This year the awards, supported by the World Tourism Organization, are being held at Magazine London, a new modern event space for the capital.

The venue is also just a stone's throw away from ExCeL London, making it easy for delegates at WTM London to travel to the ITTAs.

Sthembiso Dlamini, chief operations officer at South African Tourism, which walked away with gold in the Most Innovative Use of Technology Within a Destination category last year, said: "The ITTAs is a great opportunity to showcase the work we are doing globally… this puts us on the map."

ITTA co-founder Paul Nelson added: "The awards have quickly become a fixture in the industry calendar."

The fee to enter the awards has been frozen at 2018's rates, with further discounts for multiple entries up to four.