WTM 2017: Mauritius's makeovers
Known for its picture-perfect beaches, lagoons and reefs, Mauritius is upgrading its accommodation so that visitors can experience luxurious views inside and out. Rob Gill reports on the latest reopenings.
Next year promises to be a big one for Mauritius as the Indian Ocean nation celebrates the 50th anniversary of its independence, as well as looking set to benefit from a swathe of luxury hotel refurbishments.

Anniversary events will be held throughout the year, but the main celebrations will be focused around National Day on March 12 when there will be ceremonies, live music and performances.

The island is hoping to build on a successful 2017, which has seen visitor numbers rise by 6% compared to the previous years – driven largely by an "enhanced luxury offering", according to the Mauritius Tourism Promotion Authority (MTPA).

This momentum is expected to continue into 2018, especially with extra flights from Europe, while the luxury hotel market is being boosted by several refurbishments to top resorts.

Kevin Ramkaloan, director of tourism at the MTPA, said: "2018 is gearing up to be an exciting year and we look forward to welcoming more visitors to our beautiful island. Properties such as the One&Only Le Saint Geran and Lux Grand Gaube have led the way with extensive refurbishments to ensure the quality of facilities and accommodation on the island are continuously being improved."

The prospect of new resorts in Mauritius is also back on the agenda following the end of the government's two-year ban on new hotel developments, which helped to raise occupancy levels at existing properties.

Here we take a look at three of the most significant reopenings on the island for the luxury market this year: Heritage Le Telfair, Lux Grande Gaube and One&Only Le Saint Geran.
HERITAGE LE TELFAIR (AS500)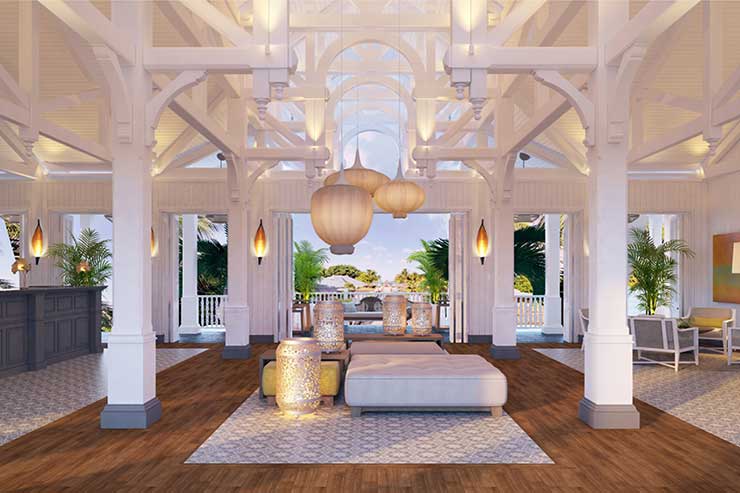 What: Heritage has just reopened its Mauritian resort as an all-suite property after a three-month refurbishment designed in "a refined and elegant sugar plantation house style". Heritage Le Telfair also promotes itself as the island's only golf and wellness resort.

Where: Near the village of Bel Ombre on the southern coast.

They say: "We are refining everything from food and interior design to facilities and services on offer. We want Heritage Resorts to be a symbol of high-quality service, creating the perfect balance between indulgent luxury and heartfelt authenticity. The introduction of a dedicated butler for each room is an added extra we want all guests to enjoy." Jacques Charles, chief operating officer, Heritage Resorts.

What's new: The renovation has aimed to maintain the "essence" of the resort's architecture with a new "streamlined" decor.

The project has included refreshing the 19th-century Chateau de Bel Ombre, which offers fine dining overlooking Heritage Golf Club. Guests can also now opt to spend the night at the chateau. A new wellness pavilion has also been created for activities such as yoga, pilates, tai chi and meditation sessions. The resort has upgraded its children's club to incorporate dedicated areas for babies and teenagers. Another initiative is a VIP tent dinner-and-wine pairing option at Anabella's restaurant, while a champagne sundowner experience is offered at Gin'Ja.

Reopened: October 2017
LUX GRANDE GAUBE (AS500)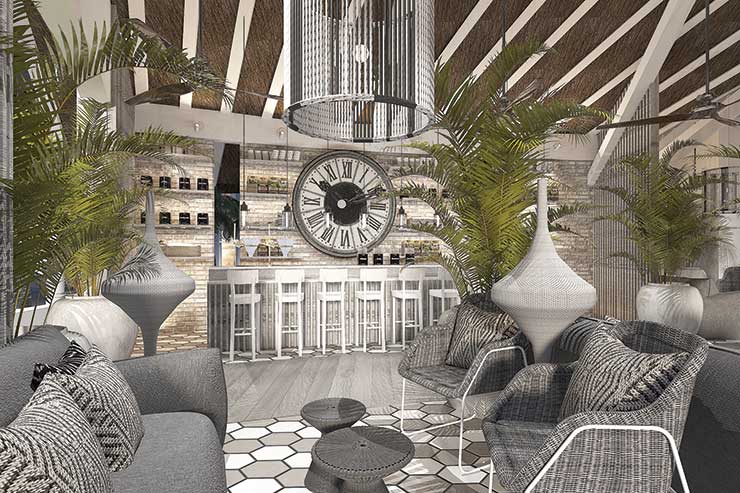 What: The refurbishment by UK-based interior designer Kelly Hoppen is being billed as a "reimagined resort unlike anything else on the island".

Where: The property on the north coast of Mauritius is located in a private bay near the fishing village of Grand Gaube, overlooking beaches, islets and a lagoon.

They say: "It's with huge enthusiasm that we've created an entirely new resort at Lux Grand Gaube unlike anything else on the island. Set in sprawling tropical gardens created by landscape designer Stephen Woodhams, we're thrilled to unveil a fresh perspective on Mauritius. Hoppen's vision of eclectic retro-chic is sophisticated and blissfully informal." Brice Lunot, general manager, Lux Grand Gaube.

What's new: Hoppen has been working with Mauritian architect Jean-Francois Adam on the $32 million revamp of the 186-room hotel, to create a "retro-chic tropical retreat", while preserving its setting and gardens. The revamped decor will feature illustrations from French street artist Jace, while London-based French artist Camille Walala is creating murals. This renovation includes all rooms and suites, as well as refreshing bars and restaurants such as the Palm Court, which features live cooking stations, as well as a bakery and dessert bar. Other facilities include a boutique and an open-air cinema. Lux is offering special rates for bookings made by November 30.

Reopens: December 11, 2017
ONE&ONLY LE SAINT GERAN (AS500)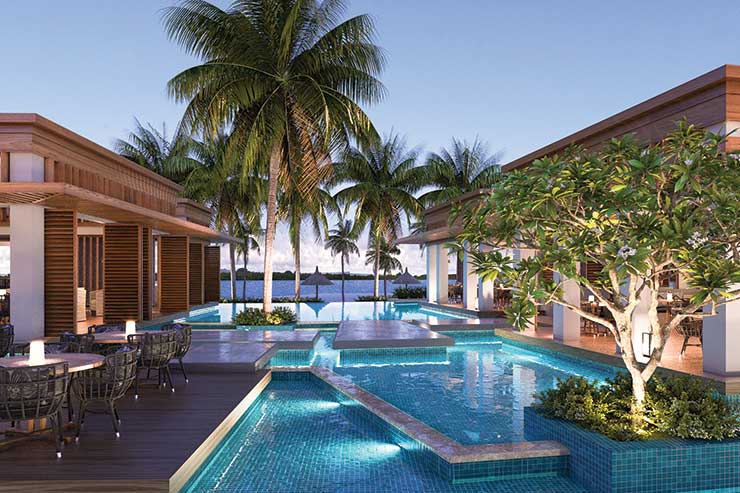 What: One of the island's most iconic luxury resorts closed in February 2017 for a multi-million-dollar refurbishment that has taken 10 months to complete.

Where: The resort is based on its own private peninsula and comprises 60 acres of tropical gardens on Mauritius' northeastern Belle Mare coastline. It's around a one-hour drive from the airport and 40 minutes from the capital, Port Louis.

They say: "One&Only Le Saint Geran is being completely reborn. Our comprehensive redesign will build on what our guests treasure. Following guest feedback we decided to add more suites, all with private butler service, and more interconnecting rooms, all beautifully designed." Charles de Foucault, general manager, One&Only Le Saint Geran.

What's new: The resort's 142 rooms and suites now all feature a private balcony or terrace, as well as marble-lined bathrooms with rain showers. One&Only is also adding private residences with their own pools. All restaurants have been redesigned, while new pan-Asian restaurant Tapasake will include a sushi bar. A new pool featuring a bar and restaurant with open kitchen will be added at the north end of the resort, and there will be a peninsula pool by the private beach. Other changes include a new library with bar, while the KidsOnly children's club, fitness centre, spa and watersports centre are undergoing renovation.

Reopens: December 1, 2017