WTM 2018: Japan eyes the prize
With the Rugby World Cup taking place across 12 cities in Japan in 2019, Madeleine Barber takes a look at how the destinations are preparing to enter the spotlight
Sapporo, Hokkaido
Hotel Jal City Sapporo Nakajima Park is slated to open in 2019, in time for the first of the Rugby World Cup matches. It is perfectly placed for easy access to Susukino, one of Hokkaido's most sought-after amusement districts, as well as to Sapporo's Nakajima Park. Also scheduled for launch in summer 2019 is the Branch Sapporo Tsukisa leisure complex. The Japan National Tourism Organization (JNTO) is highlighting the gigantic stone Buddha at Makomanai Takino Cemetery and Kobushi Kiln, the oldest pottery in Hokkaido, as must-sees.
Kamaishi, Iwate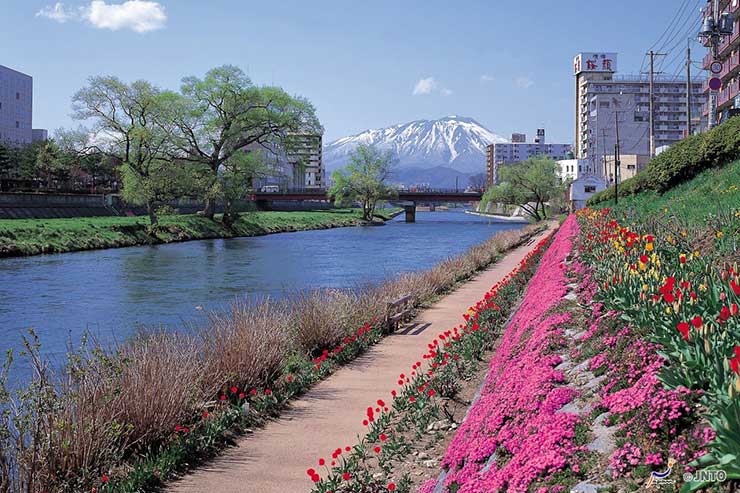 The Kamaishi Recovery Memorial Stadium, the only newly built facility of the 12 Rugby World Cup 2019 venues, welcomed its first visitors this August – a momentous occasion given that Kamaishi was badly damaged in the 2011 earthquake and tsunami (30% of buildings and 98% of the fishing fleet were wiped out). The Yamada railway line that runs along the coast between Miyako and Kamaishi was also badly damaged and is due to reopen in March.
Kumagaya, Siatama
Kumagaya Rugby Stadium is currently undergoing refurbishments for the World Cup. The JNTO is promoting a number of attractions to pair up with a sports-led visit, including the largest bonsai village in Japan (Omiya), white-water rafting on the Nagatoro river, national treasure Shodenzan Temple and Musashi Ichinomiya Hikawa Shrine, which used to be the head Shinto shrine of the former Musashi Province.
Tokyo, Tokyo
The well-oiled city of Tokyo is expecting to become a little slicker. The Shibuya Stream regeneration project is cleaning up the district's riverside and creating space for bars, restaurants and a swanky new leisure centre. The Chiyoda metro line is adding automatic platform gates at all stations in 2019, with all metro stations in Tokyo to follow suit by 2025. The Yurakucho, Hanzomon, Nanboku and Fukutoshin lines are all in the process of installing Wi-Fi, while all other lines will have implemented the technology by the end of 2020. Tokyo is also adding a new line, Marunouchi, which will hit the rails in February. Meanwhile, Pullman Tokyo Tamachi hotel was added to the city's portfolio last month and The Royal Park Canvas, Ginza, is scheduled to open on March 20 next year.
Yokohama, Tokyo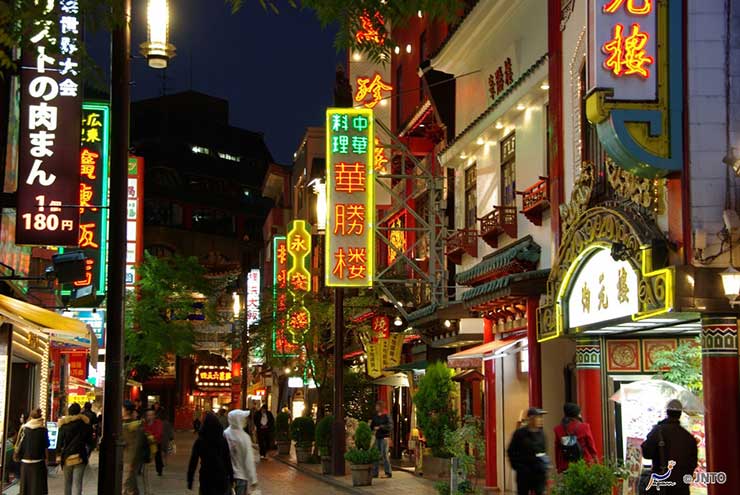 This metropolis south of the city of Tokyo is launching two new hotels in time for the Rugby World Cup. Yokohama Bay Tower will join the APA Hotels and Resorts collection in September 2019, located within walking distance of the Yokohama Red Brick Warehouse, Yokohama Landmark Tower and the sports stadium. Hotel Indigo Hakone Gora is also scheduled to open its doors in 2019.
Shizuoka, Shizuoka
In Shizuoka city and prefecture, the JNTO is promoting the local artisan bakeries and breakfast hotspots in Fujinomiya city, the funky Inn The Park glamping accommodation in Numazu, Segway tours at Mishima SkyWalk and the Ocha No Sato tea museum, where guests can take part in a tea ceremony experience and taste tea-flavoured delicacies such as matcha ice cream.
Toyota, Aichi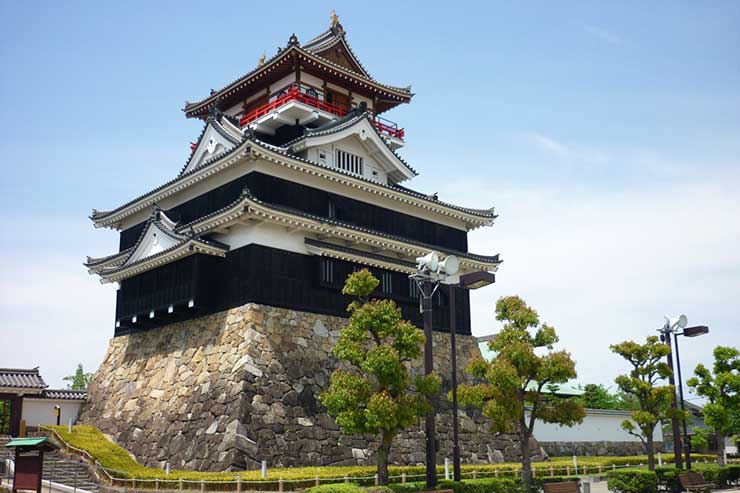 Chubu Centrair International airport launched the Flight of Dreams interactive hologram experience last month. Aimed at families, it features a colourful projected map, paper plane flying and a game whereby visitors can draw their own planes and pilot them using a tablet. The Hotel LiveMax Aichi Toyota-Ekimae will be added to the accommodation pool in February.
Higashiosaka, Osaka
Four matches will take place at Hanazono Rugby Stadium in Higashiosaka, where the JNTO is highlighting its rugby-related food menu designed to create an "after-match party culture". It is also recommending exploring the city's food scene, from octopus-filled Takoyaki balls to a blowfish hot pot named Tecchiri.
Kobe, Hyogo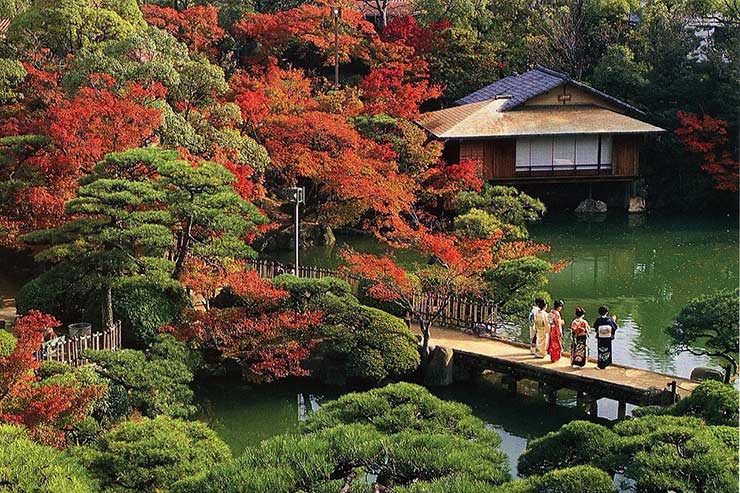 From autumn 2019, Kobe will be home to Hotel Kobe Rokko Guest House. The new resort on Mount Rokko is the first to open on the peak in seven years and will feature public baths, a retail space, cafe and restaurant.
Fukuoka, Fukuoka
In advance of the Rugby World Cup, the JNTO is promoting budget hostels and quirky accommodation to a younger demographic. One example is Hostel Nekokura, which sleeps not only travellers but also a collection of rescue cats. The Mysterious Wonder Museum is just as quirky, hosting bizarre Japanese pop culture memorabilia and video games.
Kumamoto, Kyushu
The island of Kyushu will open the doors to both Hotel Trusty Premier Kumamoto and the Sakuracho redevelopment in September 2019. The latter is an architectural spectacle containing shops, a cinema and further hotels.
Oita, Kyushu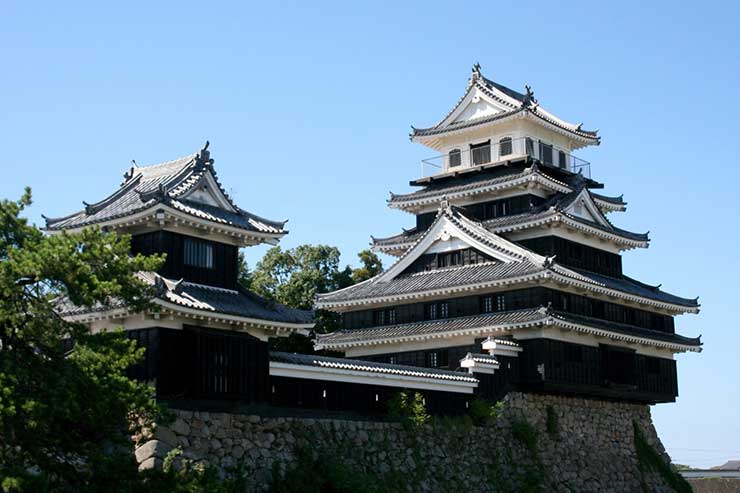 During the Rugby World Cup, the JNTO is recommending a trip to Usuki, a coastal town made up of ancient samurai districts that are host to soy sauce and sake breweries and miso factories. For somewhere to stay, the organisation is highlighting ANA InterContinental Beppu Resort & Spa, which is scheduled for a 2019 launch.