WTM 2017: Caribbean- The resilient region
Following the devastation caused by Hurricane Irma, the Caribbean nations remain steadfast in their commitment to attracting holidaymakers. Andrew Doherty reports on the region's latest developments
With the swathe of destruction caused by Hurricane Irma and the devastating effects on islanders and tourists alike, the Caribbean has experienced a sobering end to an otherwise positive 2017.

But, following on from 2016's record-breaking arrivals when visitor numbers reached the 29.6 million mark, the region expects a further growth of 4-5% according to the Caribbean Tourism Organization's (CTO) latest 2017 forecast.

The CTO (CA240) said that the major markets were so far "doing well", with visitor numbers from Europe, Canada and the US growing by 8%, 6% and 5% respectively.

It added: "We will not release 2018 forecasts until January of next year. However, assuming the economic environment remains stable, we expect continued growth in all major markets."

European tourist numbers travelling to the Dominican Republic (CA300) rose by 17.6% between January and September 2017, with recorded figures of 1,025,628 on last year's 872,431. Global arrivals in 2017 showed an increase of 4.9% In 2016 the nation welcomed 3.7 million holidaymakers between January and July, a 6.9% increase on the same period in 2015. Official statistics illustrating European growth show Germany performed most strongly with 196,873 arrivals followed by Russia with 169,072, England adding 136,141 and Spain with 130,178.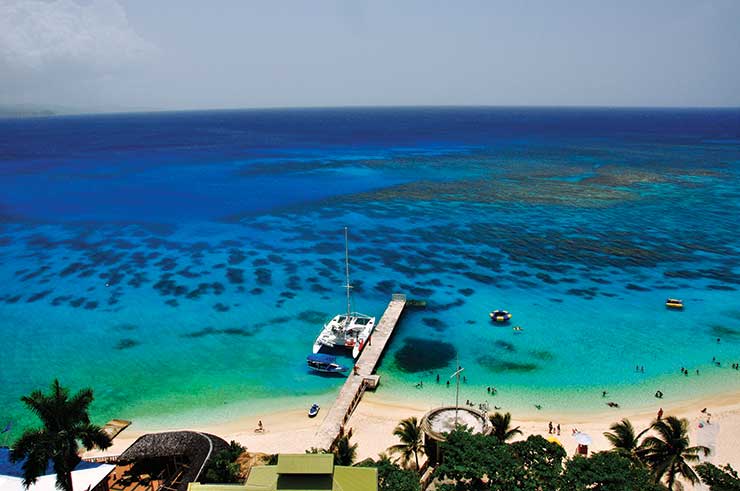 Jamaica (CA130) continues to perform well, with latest figures showing a 4.3% arrivals increase to 1.18 million for the first six months of 2017. Cruise passenger visits increased by 3% to 978,684 with figures detailing the key area of growth occurring between January and April (3.9%), while May to June experienced a decrease of 0.2%.

Elizabeth Fox, regional director UK, said that the British market was "performing nicely and sustainably", with a 5.8% year-on-year growth thanks to this summer's new Tui Airways service to Montego Bay from Stansted and a fourth weekly Gatwick flight with British Airways.

The most popular destination with Brits, Barbados (CA220), increased global visitor numbers by 8% to 346,671 for the period of January to June – 25,728 more than the corresponding period in 2016. British arrivals grew only marginally by 0.9% on 2016's January to June figures of 115,000 while the strongest market was from the US, which recorded a growth of 17.8%.

Continuing its strong performance from 2016, Cuba (CA140) is "expected to experience the largest international arrivals between 2017 and 2018, with an increase of 9%", said Sean Hyett, associate analyst at GlobalData. The region welcomed 2.1 million arrivals in the first half of 2016 with 2017 expected to exceed the four million mark.

Hyett warned of the effect of President Trump's policies on the recently improved US-Cuba relations. "Specifically, US travellers can no longer select the 'people to people' classification as a reason to travel to Cuba," he said.
Capacity increase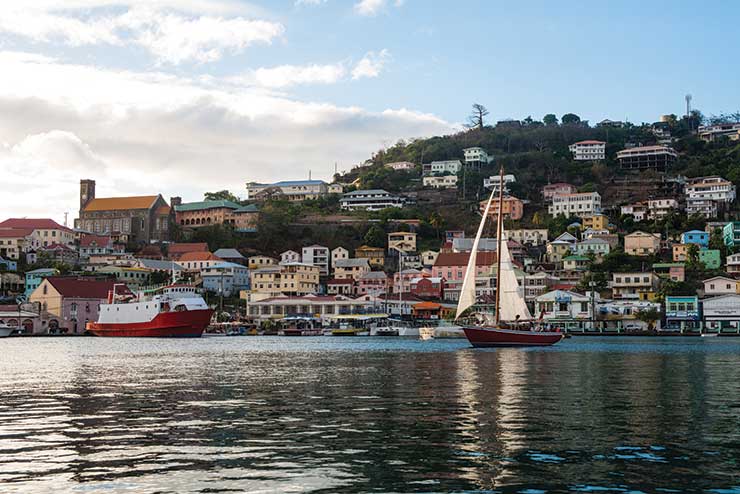 Looking at the region as a whole, the Caribbean Hotel and Tourism Association (CHTA) has reported that there has been an increase of 13,000 rooms between June 2016 and 2017. Figures shared by the CTO and compiled by STR Global (formally Smith Travel Research) show that average daily room rates increased only marginally by 0.2% during the first half of 2017 compared with the same period in 2016, while overall capacity increased by 1.7%.

Following a strong year for St Lucia (CA240) – visitor numbers are up 17.1% to 633,280 in 2017 compared with the first six months of 2016 – the island has seen a 9.8% increase in room capacity to reach 4,702 rooms.

Guyana (CA310) experienced a 1.2% room capacity increase to 3,338 as of August 2017 – up from 3,300 thanks to the opening of the $5 million 38-room Classic International Hotel & Suites (inclusive of presidential suites and luxury rooms, a restaurant, a swimming pool and a poolside bar).

Furthermore, the CTO has forecasted Grenada's (CA135) current 1,500-rooms stock to increase by 26% over the next two to three years.
Industry challenges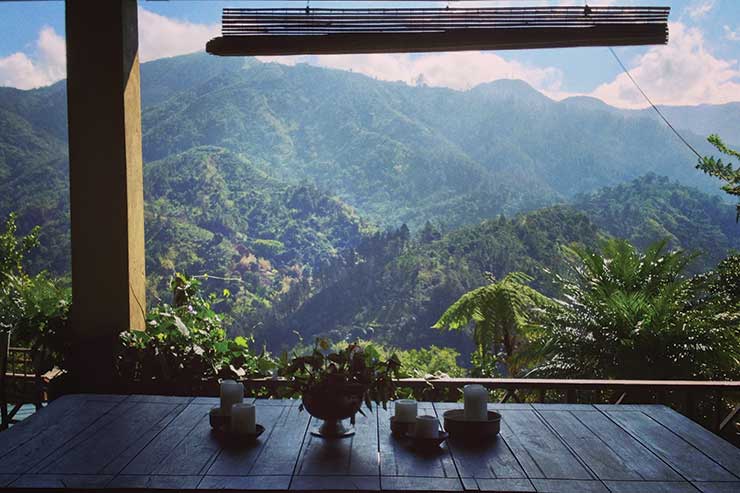 With all of its successes the Caribbean still faces hurdles, including Brexit weakening the value of the pound, competition from destinations with bigger marketing and advertising budgets, the threat of hurricanes and the Zika virus. Steps have been taken to reduce the risk of visitors falling victim to the latter, with several ministries of health bolstering their eradication programmes as well as increasing awareness in Caribbean communities.

Commenting on the effect of Brexit and the UK's June general elections, Cheryl Carter, director at Barbados Tourism Marketing, said: "All these factors have led to a drop in consumer confidence as well as an increase in the cost of one's holiday – in some cases as high as 20% versus the cost of a holiday in 2016."

For Grenada, Brexit also posed a challenge with regard to the UK market, Maher said. "Part of our strategy is to further promote our all-inclusive and strong value for money food and beverage accommodation options so UK travellers, and our other guests, continue to enjoy the best value for money."

To help families and countries rebuild after Hurricane Irma, and to prepare for any future storms, the CTO has activated its CTO Relief Fund through GoFundMe, which will pass funds directly to CTO-member nations affected.

Hugh Riley, secretary general at the CTO, said: "The damage caused by the force of Hurricane Irma is an important example of why we must do whatever is possible to provide financial relief to those who need it most." To make a donation, visit gofundme.com/hurricane-relief-fund-cto
Market focus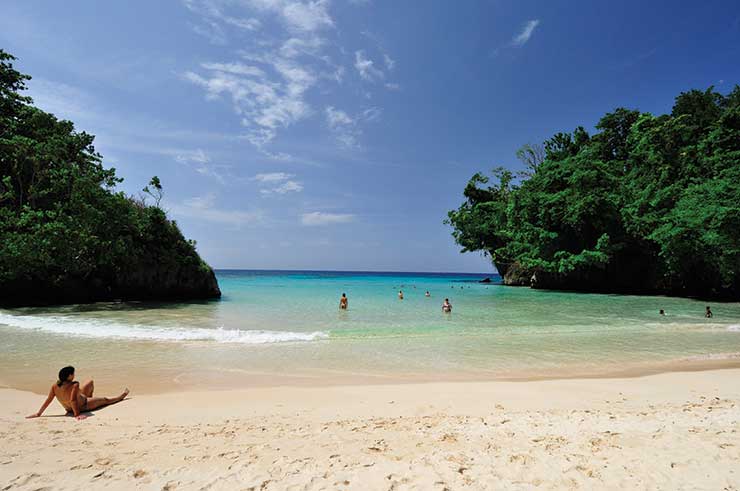 As the successful Year of Sport comes to a close for Barbados – introducing new events such as Dive Fest and the Barbados Cycling Festival – the nation's 2018 focus will be on the island's culinary experiences.

For St Lucia, the romance and luxury markets will remain key. However, according to recent findings shared by the tourist board, the wellness market is growing, with more properties adding relaxation packages to their offerings, including trips to the mud baths in Soufriere.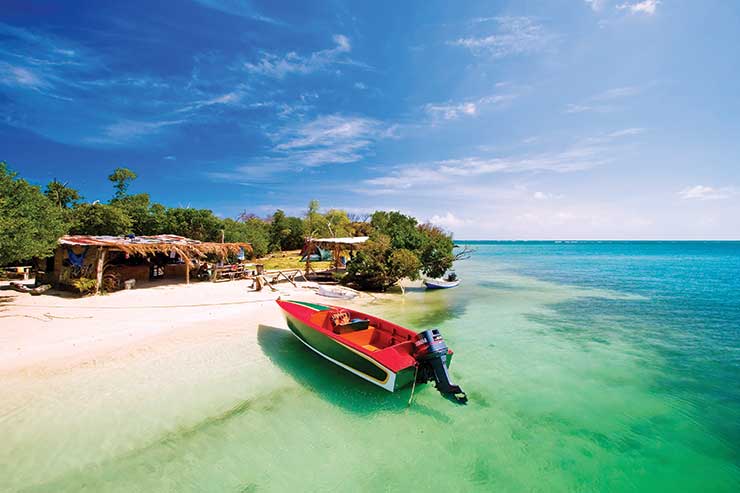 Airlift boost
Despite limited growth from the UK market in 2017, Barbados is set to welcome an increase in airlift this winter with additional services from Thomas Cook and Virgin Atlantic. Thomas Cook will operate a weekly service from London from December 16 while Virgin Atlantic begins its twice-weekly Tuesday and Sunday Heathrow service from December 12, 2017.

Grenada will continue to be served by JetBlue's direct daily New York route, Air Canada's (NA200) year-round service and American Airlines' daily Miami flights, with an increase in interregional flights with Liat and Caribbean Airlines. Patricia Maher, chief executive of Grenada Tourism Authority, said increased airlift led to the decision to exhibit at its own booth (CA135) rather than with the Caribbean Tourism Organisation.

She said: "It's imperative we ensure the Grenada Tourism Authority remains front of mind and our own branded stand provides us with the space and presence to achieve this."

Now serving Guyana is Aruba Airlines, which made its inaugural flight in early August, making a total of nine international airlines serving the nation: Caribbean Airlines, Fly Jamaica Airways, Dynamic Airways, COPA Airlines, Gum Air, Liat, Aruba Airlines, Surinam Airways and Easy Sky. Discontinuing their services is Insel Air, Fly All Ways and Eastern Airways.

St Lucia (CA240) will continue to be served by JetBlue's weekly winter service from Boston, which will be repeated until April 2018. From the UK, Tui Airways' weekly Gatwick flight will continue into 2018 as well as British Airways' daily and Virgin Atlantic's weekly flights.

Condor is now serving the Bahamas (CA150) with a new direct Monday flight from Frankfurt to Nassau, which commenced today.