TTG at WTM London 2018: Tips for exhibitors and PRs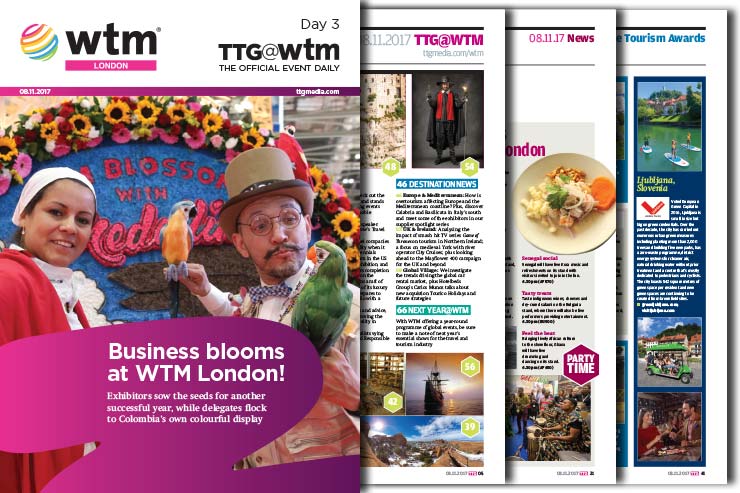 TTG Media has released guidance for exhibitors and PRs to highlight the editorial opportunities available in both the November 1 Preview feature in TTG, and the three official WTM Daily magazines that will be produced for the show. Please download both sets of guidelines, and the submission document itself, below.
The important deadline for both the pre-prepared WTM Dailies content AND the Preview feature is close of play on THURSDAY 13 SEPTEMBER. TTG will not prioritise any submissions received after this time.
For content queries contact WTM Dailies editor, Madeleine Barber, at mbarber@ttgmedia.com and for advertising queries contact sales manager, Justin Berman, at jberman@ttgmedia.com