WTM 2017: It's time to talk responsibly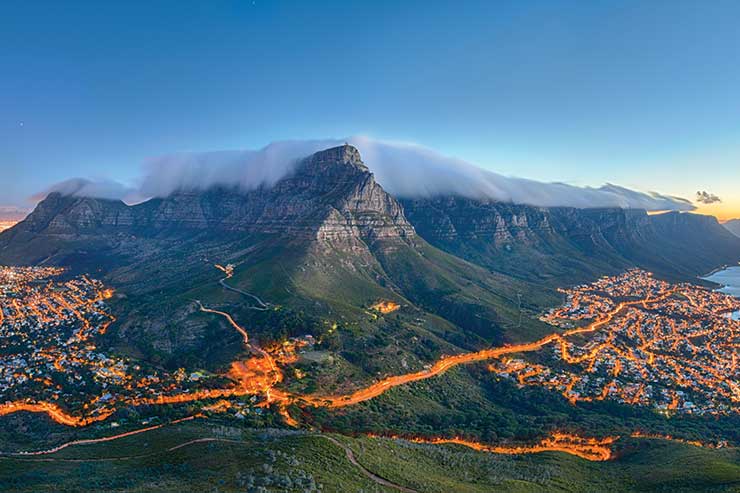 Who cares enough about the world to try and save it? The hugeness of this task combined with the feeling it is beyond us makes responsible tourism a tough sell. But the travel industry is committed to improvement, with three full days of talks taking place this week at WTM London to plot progress and plan for the future.

Environmental advocate Harold Goodwin is moderating many of the debates. As managing director of the Responsible Tourism Partnership, Goodwin drafted the Cape Town Declaration of 2002, which broadened the scope of responsible tourism to concentrate on human rights and social commitments, as well as reducing carbon emissions and cutting waste.

Fifteen years on, how is the industry faring in the face of these challenges?

"We have made progress. We know what needs to be done but we need to do more," says Goodwin.

Physical progress such as reducing carbon footprints has been slow, but he points to award-winning practices from giants such as Tui, whose German and UK airlines were ranked the most efficient charter carriers in the 2016 Global Atmosfair Index – and considered 30% more efficient than industry standards. They have also seen a 4.1% reduction in emissions per cruise passenger nights compared with 2015; and 77% of Tui-owned hotels have achieved sustainability certification.
"We have made progress. We know what needs to be done but we need to do more."
Harold Goodwin, Environmental advocate
Jane Ashton, Tui's group director for sustainable development, will be on a panel discussing the benefit sustainability has brought to the business at tomorrow's WTM Responsible Tourism Day Opening and Awards.

Awareness with consumers, says Goodwin, is vital for keeping environmental issues on the agenda. For example, using paper straws instead of plastic has helped cut waste, but more importantly has kept the issue at the front of people's minds – simply by sipping a drink. Similarly, the first time you saw an LED light bulb was probably in a hotel – now it is more than likely you have them at home.

And hotel groups' responsibilities now stretch much further than light bulbs.

Inge Huijbrechts, global vice-president of responsible business at Carlson Rezidor, is speaking at today's "What are the priorities for Responsible Tourism over the next five years?" roundtable. She says new technology is enabling change faster and more effectively than ever, whether by using renewable energy or investing in more efficient central heating or kitchen equipment. With modern technology and better business practice, Carlson Rezidor has reduced its water usage by 30% in the past 10 years, and energy by 25% in the past five years.
People not profit
Reducing your carbon footprint can shave millions off your fuel bill, notes Huijbrechts, but the benefits of responsible tourism cannot always be counted on a profit and loss sheet. In line with the Cape Town Declaration, people and community play an equal part in Carlson Rezidor's responsible business strategy. Its Radisson brand, for example, runs a successful youth training programme as well as an outreach project that sees at-risk youths working on city centre murals with hotel employees. The latest piece, led by renowned street artist Joel Bergner, appeared on the wall of a police station in Bucharest.

"The problem is daunting but it is for the world and I believe we can improve," says Huijbrechts.
Water usage is among the most daunting problems of all. Unlike energy costs, water rates are comparatively low, but the solution is not to make it more expensive. Carlson Rezidor committed to joining the United Nations CEO Water Mandate, and, like many other travel companies, they support water charity Just a Drop, which is committed to bringing sustainable clean water to communities in the developing world.

Carbon emissions are the other elephant in the room and while airlines are the scapegoats of the environmental lobby, Goodwin points out that there are better ways to fly – and for once, cheapest is best. Cramming passengers into an Economy cabin creates a smaller carbon footprint than it does with Business class.

Flying direct is also beneficial as most fuel is spent on take-off and landing, but reducing the volume of flying is best. Spending an annual "carbon budget" on one longer trip abroad is preferable to lots of short-haul weekends away.
Coping with success
Any means of delivering large numbers to one location – be it aircraft, coach, train or cruise ship – contributes to one of travel's biggest current problems: overtourism. Certain destinations are at peak capacity. Left unchecked, the problem will fester and the consequences will be ugly.

This popularity is a problem a lot of destinations would love to have, but it is just what Slovenia is beginning to deal with. This tiny country, sandwiched between Austria and Croatia, is two-thirds forest and has seen some sterling examples of environmental stewardship to date: capital Ljubljana pedestrianised its city centre, introduced buses that run on biofuels and began a clean-up of the Ljubljanica river, which could allow wild swimming by next year.

Visitor numbers are up and Mladen Ljubisic, tourist board director for the UK, notes the country has to learn from the excesses of tourism in the Mediterranean. This means managing its natural resources more responsibly.
"The problem is daunting but it is for the world and I believe we can improve"
Inge Huijbrechts, Carlson Rezidor
Slovenia's dense forests house one of Europe's largest concentrations of wild bears, "but wildlife is wildlife", says Ljubisic – the risk of compromising the bear population by increasing human interaction is too great.

Bees, on the other hand, are manageable. "We wrote the book on beekeeping," he says.

In fact, in the 1700s the Slovenian Carniolan bee was king, prized for its non-aggressive nature and prodigious output of honey. With urban beekeeping a growing trend worldwide, this is just one natural and sustainable project for a growing tourist economy. Ljubisic will talk more on the matter during tomorrow's session, Securing Commercial Advantage: Marketing Responsible Tourism.
Taxing issue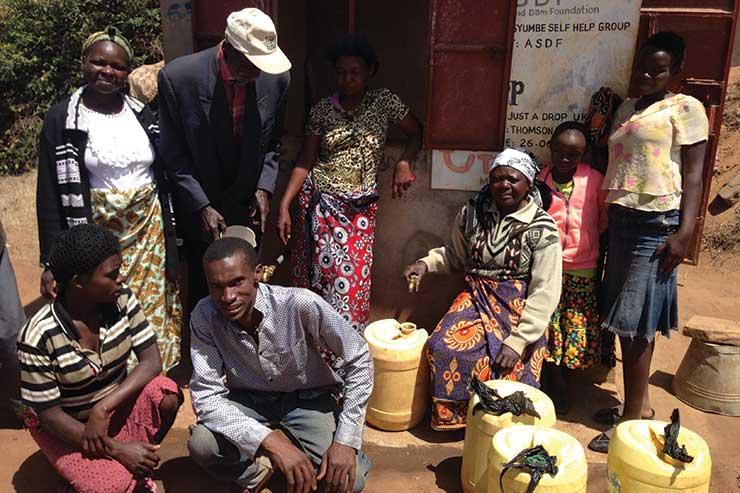 In the 15 years since the Cape Town Declaration, some ideas have weathered better than others. The Balearic eco tax of 2003, widely criticised at the time, has reared its head again. Nikki White, Abta director of sustainability, says the association has asked for and received guarantees that the money raised would be used specifically for environmental improvements – "however, we remain strongly of the view that the temptation to use the blunt instrument of tourism taxes should be avoided". If they are used, she adds, they should be sensitive to pricing issues and introduced in a timely fashion.

Some issues are clearer cut. With few exceptions, orphanages are no longer seen as a legitimate cause for the travel industry – neither building them nor sending tourists to visit. In the developing world, orphanages often do more to keep families apart than together.

Slum tourism is equally controversial but harder to judge. Travellers do not build them and visiting arguably raises awareness of our footprint on the world – and how we might learn to reduce it.

Solutions to environmental problems are hard fought, but any success to date has come mostly by sharing ideas. By providing a platform for debate, WTM London is at least ensuring ideas will be heard.