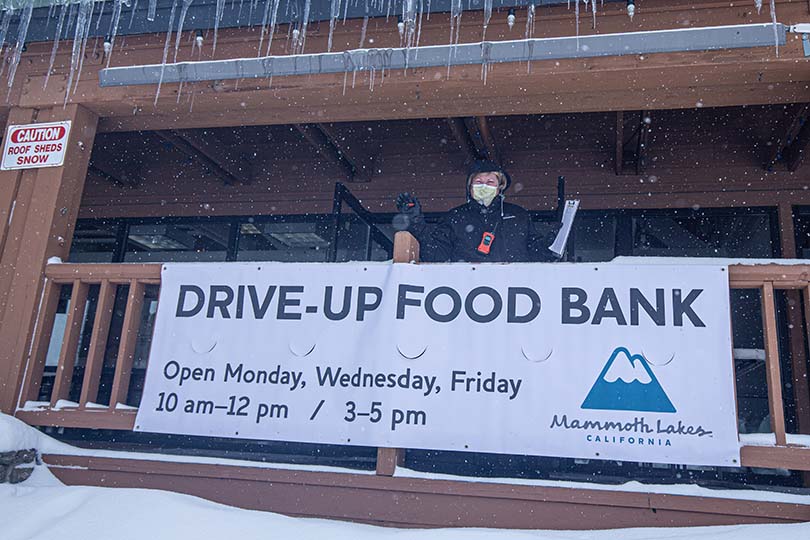 Photos: Dakota Snider/Mammoth Lakes Tourism
John Urdi, chief executive of Mammoth Lakes Tourism, is a busy man currently juggling his day job with spending 35 hours a week working at the Mammoth Lakes food bank.
He says this Californian town in the centre of the San Francisco, Las Vegas and Los Angeles triangle may have only had 34 confirmed cases of coronavirus but it's by no means unaffected by the pandemic.
"We're a destination that lives and dies on tourism, so when you discourage people from coming – like we've had to do – the whole town grinds to a halt," Urdi explains.
The Mammoth Lakes 8,000-strong community made up mostly of frontline tourism workers such as hotel front desk managers, housekeepers and restaurant staff is currently around 80% unemployed, leaving much of the population struggling to pay bills and purchase food.
"We recognised that there were a lot of people here that were going to suffer," says Urdi.
"A lot of our workforce is from southern California and Mexico, so [when the crisis began] people had the option of sticking it out or leaving Mammoth Lakes – we knew if our frontline workers left it would be difficult to get them back."
So on 16 March the Mammoth Lakes Tourism board members met to discuss how to save the town's tourism industry from the coronavirus crisis, and developed the idea for a food bank.