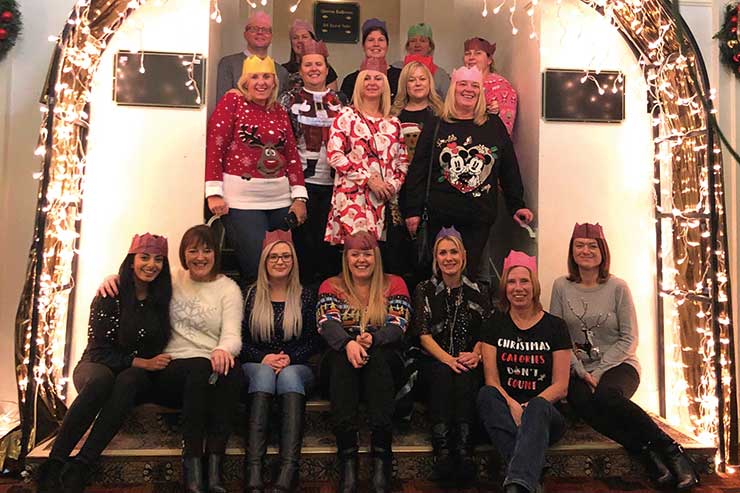 Co-Op Personal Travel Agents Roadshow, Leeds
Festive initiatives for The Personal Travel Agents at Co-operative Travel's more than 160 homeworkers also include a virtual advent calendar, secret Santa and Christmas lunch.

The group's "Time to Reach New Peaks" roadshow stopped off this week (December 10-12) in Leeds, Manchester and Bristol before heading to London today (Thursday), and is due to wrap up in Birmingham on Friday. The events feature a business update, information on January campaigns, marketing and communication training, and sponsor slots.

The organisation is rolling out its new "Typers not Talkers" training module, looking at how agents should handle enquiries via digital live chat platforms such as Facebook Messenger.

"This requires a different skill set from traditional phone and face-to-face conversations," said Sheena Whittle, head of The Personal Travel Agents at Co-operative Travel.

"The motivation for adding this training is that, this year, we've sold £5 million worth of travel bookings via social media – this is a key growth area for us."

The Personal Travel Agents at Co-operative Travel is also introducing additional dedicated support for members during peak booking times. Extra staff will act as "runners" for the homeworkers and will be on-hand to do "whatever it takes to help out" and ease the pressure of peak season.

Other initiatives include the "Wednesday walk" which encourages agents to take a moment out from work, snap a selfie on their wander and post it to a "virtual office".

The virtual office will open a bar on particularly busy days and agents will be encouraged to share pictures of their post-work drinks and "digitally let their hair down".