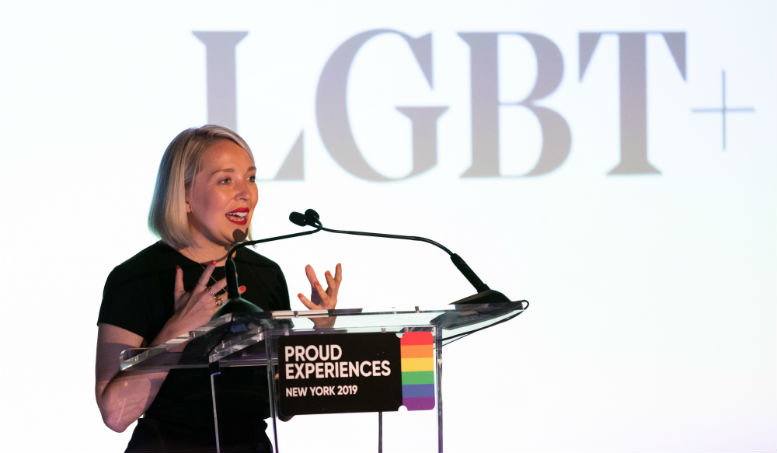 Ellen Stewart Pink News.jpg
That was the message from Ellen Stewart, head of content at Pink News, speaking at this year's Proud Experiences in New York.
In a session focused on centennials – people born from 1995 onwards – Stewart highlighted data which showed that while 28% of adults defined themselves as "non-straight" in 2015, 32.5% of adults defined themselves as "non-straight" in 2018.
"Centennials are more likely to be queer or questioning than any generation before them," she added.
She also pointed out: "The Office of National Statistics suggest that 2% of the UK population identify as LGBT+ but if you look at YouGov surveys, around 25% identify as LGBT+ which is around 16.5 million people [in the UK]."
Despite this, Stewart noted there was still a lack of representation of LGBT+ people in the media and advertising. She highlighted statistics which showed that 54% of the LGBT+ community agreed they "might have come out sooner if brands had shown LGBT+ people when they were growing up".
The same stats showed 66% of LGBT+ people said they believed there aren't enough LGBT+ people shown in advertising campaigns.
Stewart also pointed out the value of the LGBT+ market, insisting firms can't afford not to appeal to the community, with an average $14.7 billion spent on travel by younger LGBT+ people annually.
She urged delegates to ensure they were connecting with Generation Z on social media and through their mobile phones, and to ensure that all content is personalised. "Be strategic," she added, "remember, this generation has never known a world without the internet."