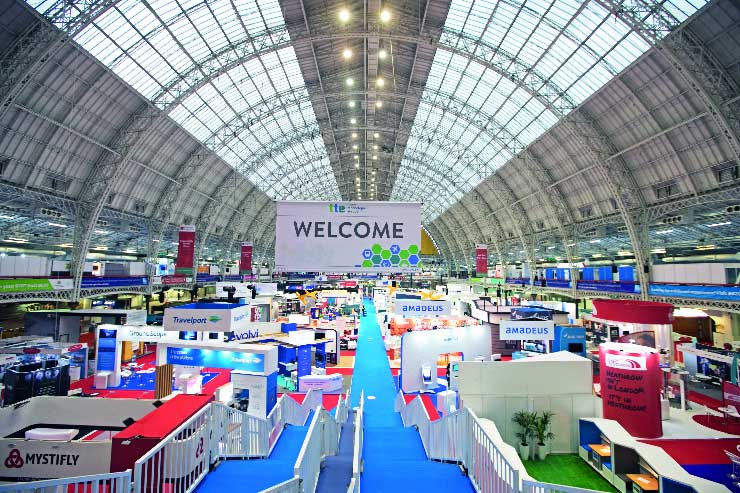 Travel Technology Europe show floor 2019
Travel Technology Europe (TTE) is back and celebrating its 16th anniversary this year.
Featuring more than 100 brands and start-ups working in the travel technology sector, the two-day, free-to-attend exhibition will also welcome 120 professionals for a series of talks and seminars that will run in tandem with the main event.
Hot topics slated for discussion across the show's three theatres include the Internet of Things, New Distribution Capability (NDC), cybersecurity, blockchain and personalisation. Conference director Mark Frary, who has been working closely with TTE's 18 advisory board members in the run-up to the event, says visitors can expect a more streamlined experience this year.
"We have broken the conference down into three streams – Inside, Interaction and Innovation – to make it easier for visitors to identify the sessions that are the most relevant to them based on their business's challenges," he says.
"'Inside' addresses internal business issues; 'Interaction' will look at how brands can connect with travellers, and 'Innovation' focuses on forward-thinking topics and technology."
Frary says each keynote talk will be staggered so visitors can attend all three.
"Must-attend sessions include Nicolas Dussart from Google Assistant talking about how brands must adapt their interactions to customers; Sharon Moore MBE, chief technology officer at IBM Travel and Transportation, who will be discussing women in travel tech; and the C-suite Question Time, featuring experts from dnata, Amadeus, Costa, Red Carnation Hotels and Rentals United."