A grown-up villa break in France's Sainte Maxime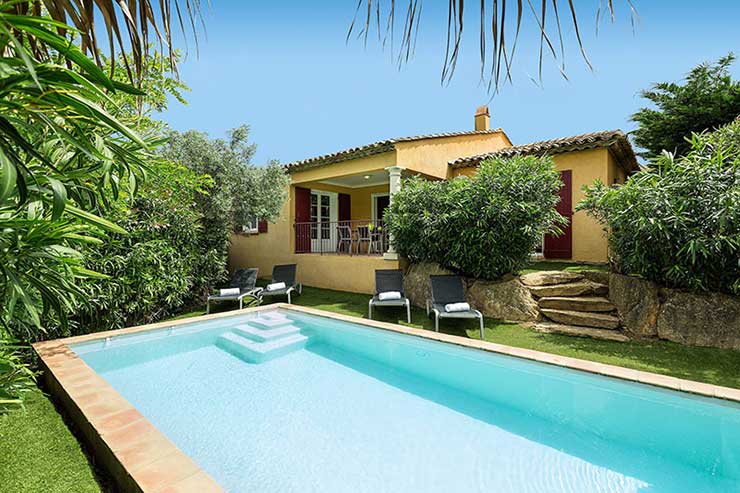 Restanques du Carre Beauchene
A villa holiday doesn't have to be the preserve of those with a brood in tow. Abigail Healy heads to France's Sainte Maxime on a grown-up getaway with Summer France.
Villa getaways are often heralded as an ideal family summer holiday. Long days around the pool while the kids throw themselves in for the umpteenth time and the adults enjoy alfresco evenings sampling bottles of local wine once the younger ones are suitably exhausted.

But they can work equally well for a grown-up group looking to catch up in a relaxed setting, as I discover on a family break of my own but one of an altogether more grown-up variety – celebrating my sister's 30th birthday, with my brother and husband also in tow.

We head to Sainte Maxime on France's Cote D'Azur, where French villa specialist Summer France made new additions to its portfolio last year. Les Residences des Restanques du Carre Beauchene is a collection of one-storey, three-bedroom houses, each sleeping 6-8, that snakes up a steep winding hill, affording guests plenty of privacy and views of the undulating Provencal countryside.

Summer France's group commercial director, Joanna Laforge, says: "The French Riviera and Sainte Maxime really conjure up Mediterranean glamour… palm trees line the roads, you hear the crickets in the evenings and get the real sense of the magic of Provence. Sainte Maxime is an authentic village, featuring a cute covered market where you can sample wonderful local cuisine and crafts."

As well as a typical week or two-week stay, Summer France can accommodate guests on short breaks, which works well for groups trying to coordinate busy schedules and limited leave days.

Laforge adds: "Our flexible stay options are proving increasingly popular with clients opting to stay for long weekends or 10-day stays, giving them the flexibility of cheaper flights and transfers and time to enjoy the surroundings."

Travel time to Sainte Maxime is about an hour-and-a-half flight from Gatwick to Nice followed by a one hour, 15-minute drive, so having left London in the morning we're relaxing around the pool, glasses of local rosé in hand, by mid-afternoon.
To continue reading...
Please log in below or join now for access.