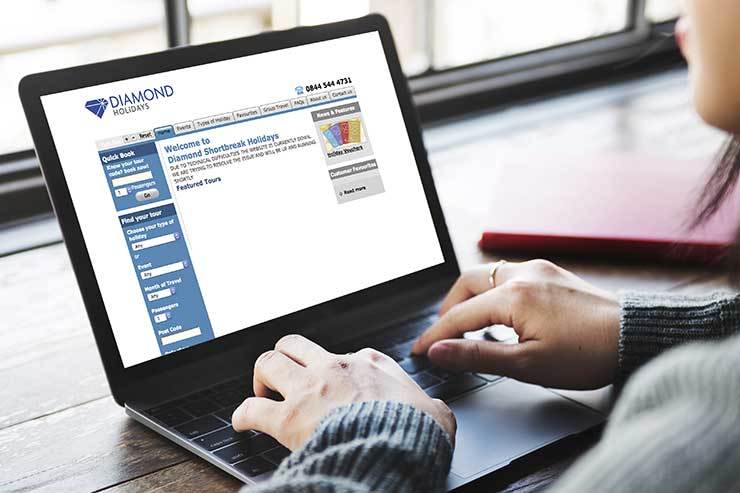 Laptop Diamon Shortbreak website iStock-518113858
The company's administrators – Antony Batty and Stephen Evans from Antony Batty & Co – revealed in a report uploaded to Companies House that they arranged for former financial director Shane Morton to assist the adminstrators in compiling an investigation folder in respect to "fraudulent transactions that took place prior to the appointment".
Batty confirmed in the progress report that he had submitted a confidential report to the Secretary of State including "any matters which may indicate that the conduct of any past or present director would make them unfit to be concerned with the management of the company".
Market Harborough-based Diamond Shortbreak Holidays ceased trading on March 16 with Abta citing "financial difficulties". Arena Travel has since acquired the group's The River Cruise Line and Diamond Rail Holidays brands, with the latter now rebranded. The Diamond Holidays brand was not taken on.
The administrators' progress report for Diamond Shortbreak Holidays stated that losses such as fines, legal fees and interest charges associated with the alleged "misappropriation" brought the company's total deficit from the fraud to £896,000. Two people were arrested in relation to the findings earlier this year. Leicestershire Police told TTG last month that an update was not
yet available.
Meanwhile, the administrators have confirmed that they expect "on the basis of information currently available" to make a "full" distribution to secured and preferential creditors, and that they anticipate a payment being made to unsecured creditors, although are "not yet in a position to provide an amount and timing of the distribution".
The progress report also revealed that Diamond Shortbreak's coach and rail databases were sold to Shearings Holidays Limited for £25,000 in June.