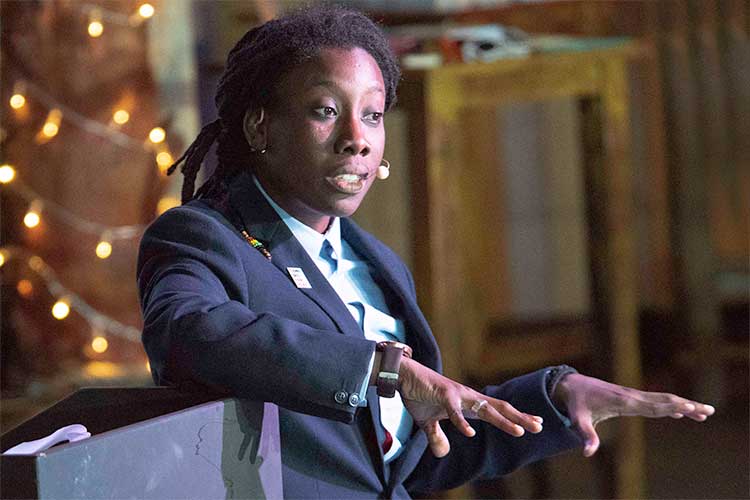 Donnya Piggott TTG LGBT Conference
Piggott is encouraging hotels and tour companies in Barbados to embrace inclusivity policies and use this to promote their services to travel firms and tourists.

"We hope to focus on inclusivity policies – not just LGBT ones – so we are talking about women, the disabled community, race and religious groups."

Pink Coconuts plans to certify local tourism businesses that commit to policies of inclusivity and equality.

As in many Caribbean countries, homosexuality remains illegal in Barbados, with a penalty of life imprisonment for those convicted.

However, Piggott, who is also the co-founder of Barbados Gays, Lesbians and All-Sexuals against Discrimination (B-Glad), is confident attitudes will change over the next 10 years. "The attitude of rejection has changed to indifference in Barbados – so that's a kind of progress," she said.

Piggott added the new Barbados government was "more level-headed and modern", although it has only been in power for a few weeks.

"We are trying to work strategically and quietly with the government and other stakeholders," she said.

"Locals have to be involved, as they have to be benefitting from this work. If there's a commerce element to this, we can use that to change the Caribbean. We need to step up our game. I can see it happening throughout the region."

Pink Coconuts is supported by the UK government through the Commonwealth Equality Network.