ILG and the 'beginning of the gold rush'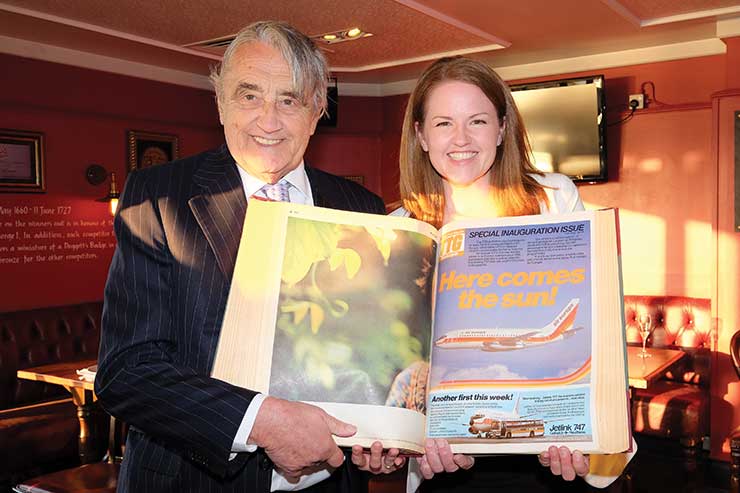 Hugh Morgan. Richard Carrick. Peter Long. Paul Evans. Steve Endacott. Jo Rzymowska. Manny Fontenla-Novoa. Trevor Davis.

These are just some of the senior people in the travel industry who worked for International Leisure Group (ILG) and who are still around today. For many of them – including Long, who recently stepped down as joint boss of Tui – it was their first job in travel, and they learned their trade from ILG's mercurial founder, Harry Goodman.

A large number of them, plus many others who worked in sales, reservations, as resort reps or for ILG's airline Air Europe, will be reunited next week at ILG25, an event organised by Trevor Davis to mark 25 years since the company's demise.

Guest of honour will be Goodman himself, who still remains a larger-than-life character at 78 and full of sharp observations about ILG and the much changed travel industry of today.

For many, he is considered a visionary, spotting the opportunity for a pan-European airline before Ryanair and easyJet. But all this was far in the future when Goodman, born into poverty in London's East End, left school at 16 to join a travel agency.

He set up his first tour operation, Sunair, in 1966 and when it got into trouble and was taken over he created a lookalike operation, Intasun, in 1973. The biggest operators when Intasun came on the scene were Clarksons, which "piled them high and sold them cheap", and Thomson. When Clarksons went bust in 1974, Intasun started its phenomenal growth although Thomson took the number one spot.

"It was cowboy country, and like the beginning of the gold rush," Goodman told me earlier this year. The early days of tour operating were unregulated, and it wasn't until after the Clarksons collapse that tour operators faced close financial scrutiny. Intasun, with the same price-cutting message as Clarksons, grew from 18,000 customers in 1974 to 150,000 the following year.
Miami for the masses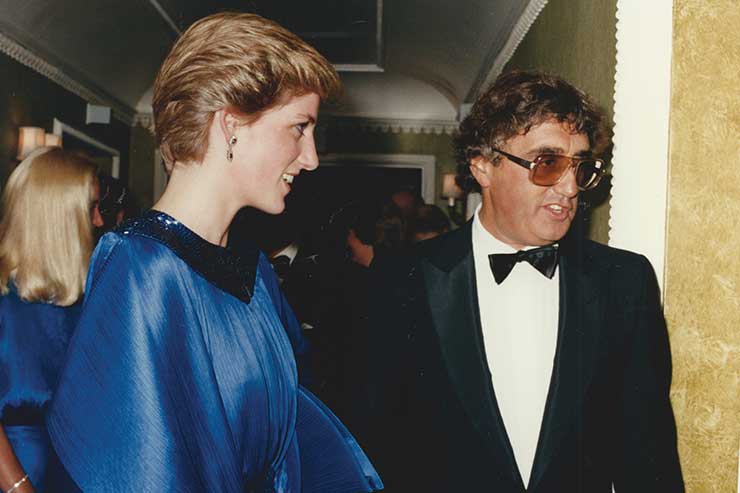 He knew his own limitations and brought in expertise when needed – notably Sidney Perez, a very experienced operator with Global. Intasun North was set up in partnership with an industrial firm.

"I had a white suit and tousled hair, I was outrageous," he said, of the decision to recruit Perez. "We needed a wise old head and trusted name in the industry."

Intasun started acquiring regional operators to challenge Thomson, and 1979 marked Goodman's most audacious coup. He announced package holidays to Miami Beach in Florida costing from only £139 for a week or £199 for two weeks. The response was phenomenal, and TTG's headline at the time said it all: "US package holidays for the masses".

Intasun was floated as a public company in 1981, but taken back into private ownership six years later. In 1985 it was renamed International Leisure Group, as it acquired other tour operators including Global, Lancaster, Club 18-30 and NAT. ILG's battle with Thomson for top spot was fierce. Goodman never quite managed to knock his rival from the top spot, but by this point, his attention was turning to aviation.
"We took risks. There were two sides to me – the businessman, and a bit of a playboy and a villain."
Harry Goodman
Air Europe was set up in 1979 as a charter carrier, but by 1988 it had become a scheduled airline to cities as well as resorts, trying to undermine the status quo of British Airways and others. That proved to be Goodman's downfall, as the Gulf War of 1990-91 caused a loss of passengers and Air Europe lost cash. Goodman blames the banks for pulling the plug on ILG on March 8, 1991, although he says it still had £5 million in reserves. About 4,000 people lost their jobs.
Grateful, not bitter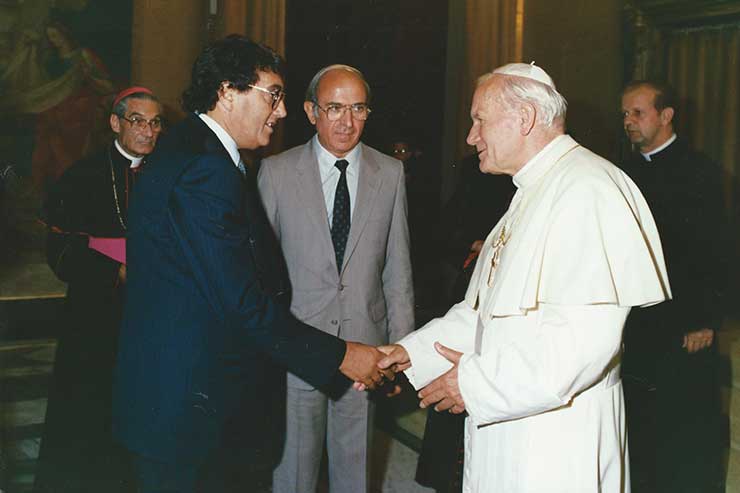 After the "wilderness years" which followed, Goodman bounced back with TV Travel Shop in 1998 and later ran a cruise agency that failed. He finally retired then, although the entrepreneurial flame still burns.

He talks frankly about his failures as well as his triumphs, but takes pride in those past employees who went on to become very successful themselves.

"Outwardly I was self-assured, but inwardly I was scared as I was self-taught; I left school at 16 and I'd had no training in business," he told me. "We took risks. There were two sides to me – the businessman, and a bit of a playboy and a villain.

"If you play to win, don't be surprised if you lose. I came from the slums of the East End to meeting royalty and the Pope and I'm grateful, not bitter."

Dave Richardson is the author of Let's Go! – a History of Package Holidays and Escorted Tours.