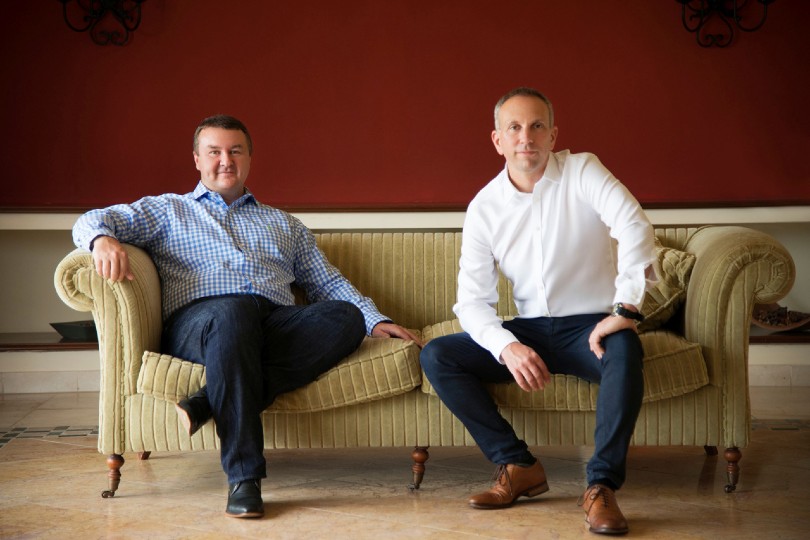 Co-founder Paul Harrison (left) said Covid had given the company "a new vision for a new future"
The homeworking firm held its first virtual conference for members and head office staff today (5 September).
Speaking to TTG ahead of the event, co-founder Paul Harrison said Covid-19 had given the company "a new vision for a new future" with a number of personnel and procedural changes being put in place.
Harrison, (pictured left alongside fellow co-founder Steve Witt), described how the duo were "determined to keep moving forward" despite the difficulties faced by the travel sector.
"The last six months have been an awful time for our industry and everyone has had to live with constant uncertainty but we're not going to go through Covid and just do exactly the same as we did before," he said.
"We've taken this opportunity to review our business structure. We've lost a few people from our corporate team but we're also hiring more too. We want to really grasp the nettle and invest and innovate.
"We used to have 11 business development managers and now it's five but they're going to be in much more empowered roles. We want to have more targeted training and online and offline events. We're also going to be revealing our programme of overseas trips for next year too – both short-haul and long-haul destinations."
Not Just Travel was set announce the appointment of a new head of operations during its conference, while Harrison revealed it is also in the process of interviewing for several new head office roles in areas such as finance and marketing.
He described how despite around 20 of its franchisees "calling it a day" due to the impact of the pandemic, the figure "wasn't too far off normal" for the same period in recent years.
A similar number had joined throughout April, May and June "during a time when we thought we wouldn't get anyone" with more new franchisees signing up in the following months, Harrison said.
In June, Not Just Travel appointed Global Travel Group commercial director Cherie Richards to lead its new Experienced Travel Agents Division, seeking to bring onboard established travel sellers, with more than 200 enquiries during the first week of recruitment.
"We've had to take on more staff for that side of the business to keep up with the demand," said Harrison, who said Not Just Travel had now started to interview potential new members and would be bringing successful applicants into the fold soon.