A Cyprus for all seasons beckons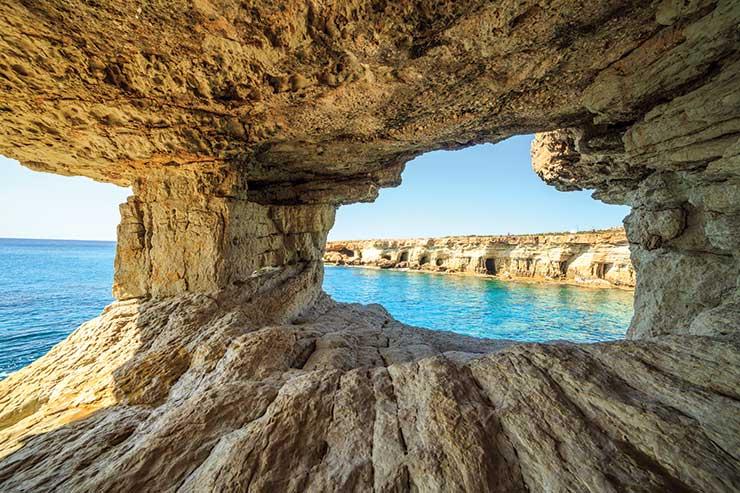 Cyprus is currently conducting a rethink over a national strategy for all areas of island life.

That's according to Maria Kouroupi, senior manager, marketing and communications at, Hermes Airports, who adds with 95% of all people visiting the island flying to either Larnaca or Paphos international airports, of whom 70% are inbound travellers, aviation remains key to the island's economy.

However, she believes with 80% of all inbound travellers arriving for leisure purposes, underlining the importance of tourism to the island, the new strategy will change Cyprus's traditional offering.

Kouroupi says: "This is what we are changing because Cyprus is a tourism destination but it has a lot more to offer, and this is something we are currently exploring in our stakeholders.


Paphos International Airport in 2016
Passenger numbers: 2,336,471
Airlines: 24
Destinations served: 44
Flights per week: 133
Runways: 2
Terminals: 1

Larnaca International Airport in 2016
Passenger numbers: 6,637,692
Airlines: More than 66
Destinations served: More than 100
Flights per week: 459
Runways: 2
Terminals: 1
"The idea is to give a clear new vision for the next 15 years with specific targets. We need to show what kind of transformation the tourist industry intends to have in terms of product, marketing, brand and governance."

She adds despite the wide remit of the review, tourism remains a vital contributor to Cyprus's economy and, as a result, is facing certain changes in order to ensure it can continue to properly support the economy.

Kouroupi says: "Clearly in Cyprus tourism is majorly significant but we don't expect it to be the only industry to change over the next few years.

"For one thing the strategy aims to reduce seasonality. Tourism is something that has to benefit everybody and we need to get people to understand there are other experiences throughout the whole year.

"One of the advantages of Cyprus is it has the best climate in Europe. This is what differentiates Cyprus and this is what we can offer to get more accessibility [from airlines].

"The climate is the number one [attraction] but number two is its proximity to the rest of Europe."

However, she adds it is not enough to simply highlight the island's good weather but also other activities that one can do year-round and are not fully beach dependent. To this end other activities such as sailing and hiking will be promoted.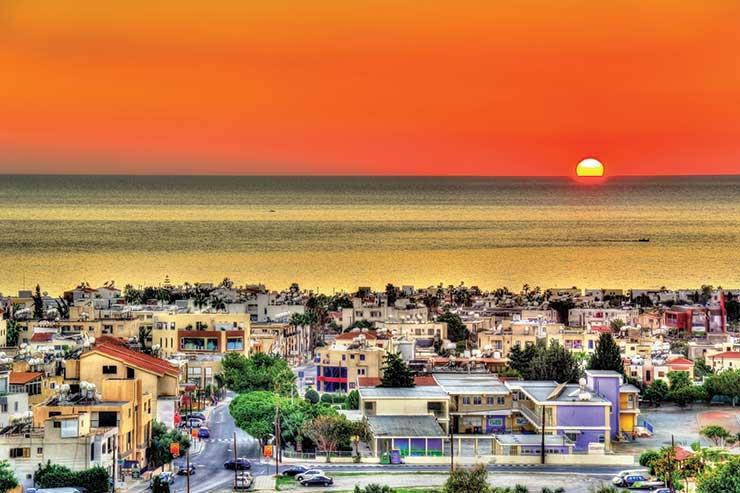 As well as making the island attractive to tourists all year round, Kouroupi says they need to work hard to attract new markets and Hermes has a part to play in achieving this.

She adds: "We have to get the airlines that can fly those markets and ensure we have the correct offering for them. To fly a route it has to be successful and for that demand needs to be worked up; that's why we offer assistance in marketing and partner with other airlines or airports for promotional activity."

There are a number of new markets Kouroupi would like to see.

In particular she believes the island's lack of direct services to Prague, Geneva and Gdansk needs to change.

Furthermore she would like to see more connections with Spain, and in particular to Madrid and Barcelona, while both France and Italy, especially Milan, are underserved, she argues.

She is also keen to see Frankfurt become a year-round destination, especially in the wake of a comeback in German capacity of 70% for 2017. This has been driven by a number of factors, including the Thomas Cook Group returning to Cyprus via its Condor airline from four German cities and Small Planet Airlines' decision to consolidate operations at Paphos.

Kouroupi says: "This is the result of working together and the collective efforts both from Hermes and the Cyprus Tourism Organisation "It has been a few years but we have been trying very hard to get the Germans to talk with our industry. They fly massively to Greece but for some reason there was not the proper perception or will to put in programmes or flights to Cyprus "We've been working slow and steady. It is a mix of balancing what the airport offers as well as what tourism branding and marketing opportunities and also what the hotels offer."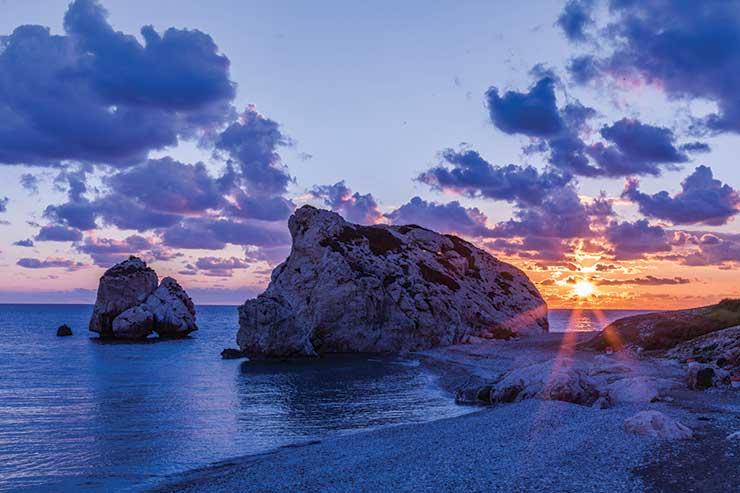 Perhaps one reason for recent German reticence has been the security situation in the eastern Mediterranean which has seen both Turkey and Egypt lose tourists. However, Kouroupi believes the fact that Cyprus has not had the same problems has helped drive a resurgence in visitor numbers from European markets.

Both the UK and Greece saw a 13% increase in visitor numbers to the island in 2016 while Russia was up 47%, albeit after a bad year the previous year. Meanwhile, Israel visitor numbers grew by 46% in the same period, Switzerland by 32% and Ukraine by 24%.

For the island's two airports, this translated into an 18% increase in overall traffic. Larnaca was the key beneficiary as traffic volumes grew by between 20% and 25%.

While she is predicting slower growth for 2017, Kouroupi is heartened by the fact that large tour operators and airlines are looking to sign long-term agreements of three years or more. Meanwhile, smaller niche operators are also beginning to launch programmes to the island.

Looking further afield, Kouroupi is keen to see more routes to both the Americas and China and is keen to develop twin centre breaks with Israel as a way of doing this "We would like to develop regional product for the area and can work with neighbouring destinations to do so. They could be targeted at long-haul markets perhaps next year."
Cyprus Airways to return to the skies
A start-up backed by a Russian airline is set to resurrect the Cyprus Airways brand and boost connectivity from the Mediterranean island.

Established under the name Charlie Airlines, the business, which shares common ownership with S7 Airlines, has paid a little more than $2 million to the Cypriot government for rights to operate under the Cyprus Airways brand for the next 10 years.

Following the launch announcement in December, the new Cyprus Airways received its Air Operator's Certificate in March with services set to be launched imminently with an initial fleet of two Airbus A319s. It plans to operate flights linking Larnaca and Paphos to destinations in Greece, Russia and the UK where it is understood to be seeking to fly to London Stansted, Manchester and Glasgow.

Although a number of existing carriers have boosted capacity in the Cypriot market, none more so than Greek operator Aegean Airlines, the start-up's backers believe there is sufficient demand for the new full-service offering.

Cobalt Aero has already been established to partly fill the void from the collapse of Cyprus Airways, it is currently only flying to Athens, Chania, Heraklion and Thessaloniki in Greece; Paris, France; and Birmingham, London and Manchester in the UK.

Government officials believe there remains scope for another Cypriot carrier to further boost links across the continent. It is now almost two years since the original Cyprus Airways was placed in voluntary liquidation at the start of 2015, resulting in the suspension of all of its air services from January 9 the same year.

The closure of the carrier followed a ruling from the European Commission that the Cypriot government had breached rules on support for struggling companies when it offered state support between 2007 and 2013.