Serenity Holidays: Diving into the destinations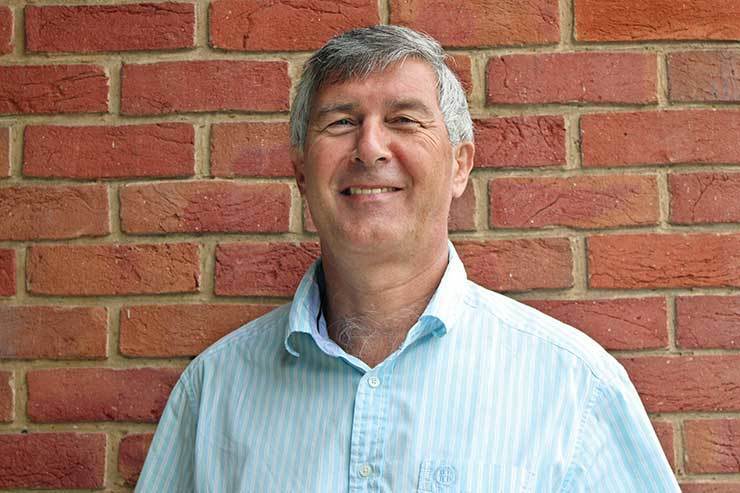 Sharelines
---
Serenity Holidays' MD, Chris Rowles talks to TTG about its expanded portfolio and niche destinations
---
From the post-Brexit barrage of newspaper headlines prophesising a hike in holiday prices emerges an unexpected winner: Gambia, Africa's Smiling Coast.

It seems the destination may well hold the answer for British winter sun seekers hamstrung by a frail pound following the UK's vote to leave the EU in June.

As you can imagine, this turn of fortune has given the managing director of one of the UK's main Gambia specialists a reason to smile.

"Brexit puts Gambia in a unique position," Serenity Holidays' managing director Chris Rowles explains.

Sitting in his office at Serenity's Fareham headquarters, Rowles is revealing how the group's oldest and largest brand, The Gambia Experience, could be in line to benefit when rival destinations become more expensive.

"Obviously sterling has collapsed so that's going to have a dramatic effect on holiday costs," he explains. "Gambia, though, has always traditionally been contracted in sterling so there's no immediate impact. When you look at other destinations using euros and dollars I think we're going to see a large cost increase there but Gambia isn't going to be so affected for the next two or three years."

The fact that Serenity Holidays owns or has invested in several hotels in the country will no doubt underline that anticipated success.

Rewind to 2014, however, and Rowles had far less to smile about, when the Ebola virus blighted Gambian tourism.
Suffering stigma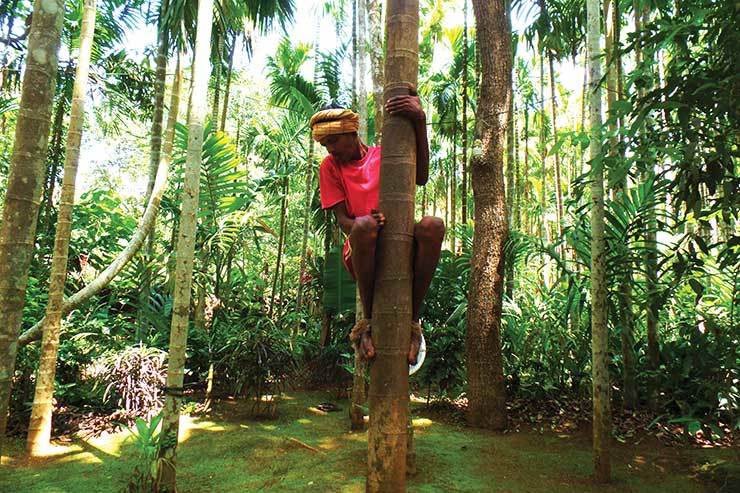 It was a frustrating and uncertain time for Serenity – with its Gambia programme accounting for almost half the group's £25.8 million revenue in 2014, and half of its annual passenger numbers (with its Atol for 2016-17 standing at 21,676).

As the disease took hold in the region, most notably in Sierra Leone, Guinea and Liberia, Gambia suffered not from infection but stigma, according to Rowles. "Ebola was very strange as it never was in Gambia and only really affected three countries," he recalls. "Our biggest issue was the media talking about 'West Africa'. We could see it in the press – each time there was a large story in the papers, sales would slow down dramatically."

Towards the end of that year and with capacity reduced, Rowles admits the company had even drawn up "contingency plans" to cease operations in the destination entirely. "It's not a time I'd like to go through again," he says.

But with the scars of Ebola beginning to heal, the operator is now experiencing "a real recovery", with Gambia bookings up by a quarter on 2015.

Rowles now wants to remind hesitant agents of the "real opportunities" that Gambia can offer following the decommissioning of its winter sun rivals, Egypt and Tunisia.

"We're seeing far more direct customers coming back quicker than agents," he says. "Possibly because agents have to have a wider knowledge of many different places, and maybe there's just something at the back of their mind that says 'there's some reason why I'm not keen on selling this'. But I think agents are really missing out."

Serenity's flagship brand, The Gambia Experience, was the operator's only programme when it was bought in 1987 by accountant Stephen Wilde and wife Sandra.

According to Rowles, the Wildes, who still own the company, were attracted to Serenity for its infrastructure, with the desire to "add destination niches" as they went along.
Finding synergies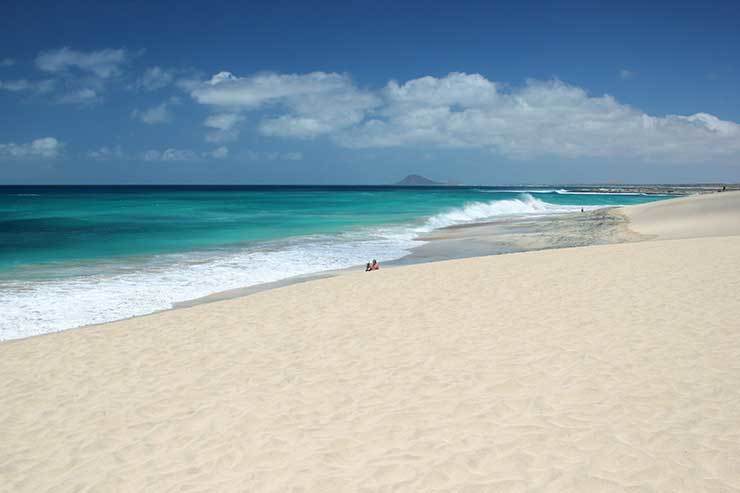 The appointment in 1993 of Rowles, who had worked previously for Mark Warner and Neilson in Austria, Corsica and Turkey, teaching skiing and watersports as well as running hotels, played a part in the growth strategy for the business.

With diversification away from Gambia in mind, Rowles oversaw the purchase of a small Mediterranean operator, The Holiday Places Group in 2003, seeing the potential of its Corsican Places brand.

The acquisition of Voyages Ilena, which operated in both Corsica and Sardinia, enabled Serenity to create a third brand, Sardinian Places, after Rowles saw "a lot of synergies" between the two islands.

Rowles' penchant for windsurfing led to the launch of The Cape Verde Experience in 2006, with what were the first charters into the destination.

As he recounts the sowing of Serenity's specially selected seeds, Rowles is happy to discuss a few which didn't quite flourish. The Japan Experience, for example, was dropped before the Holiday Places buyout.

"Our timing was wrong… it was an expensive destination and numbers plateaued," he admits. Likewise the now defunct Turkish Places brand, which was shelved in 2010. "Turkey tends to be quite cyclical, so I wouldn't rule out looking at it again in the future," considers Rowles. "But I'm not sad we don't have an operation there right now."
Local focus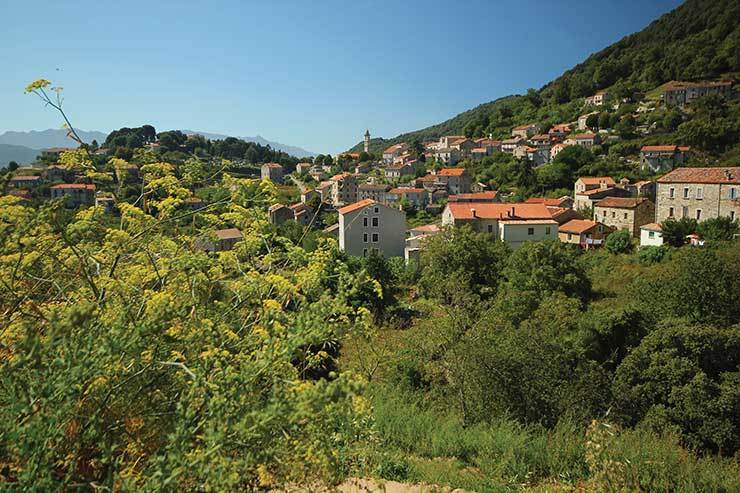 By now, two distinct product moulds had been pressed: "Experience" brands, focusing on mid-haul, winter sun, hotel-based holidays, and "Places" brands, focusing on summer in the Mediterranean, with primarily self-catering accommodation.

Splitting product this way comes as part of Serenity's "destination specialists" ethos – a badge Rowles wears with pride. "We are not about ego and being the largest company in the destination; we want to do whatever we do very well," he explains.

"As a destination specialist, before we can sell the holiday we have to sell the destination... for people to want to go, we have to offer something quite special."

This consists of "handpicking" properties and allowing guests to explore the destination for themselves, according to Rowles. "Our type of business doesn't really suit the large all-inclusive hotels… we want guests to go out and find the local market and integrate with local people."

Serenity's most recent product launches came last year in the form of Sicilian Places, "a natural fit", and The Goa Experience, which now, in the wake of Jewel in the Crown's failure in April, sees Serenity's fledgling operation facing-off against Thomas Cook and Tui.

This gap in the market, Rowles believes, is a "real opportunity for ourselves and travel agents".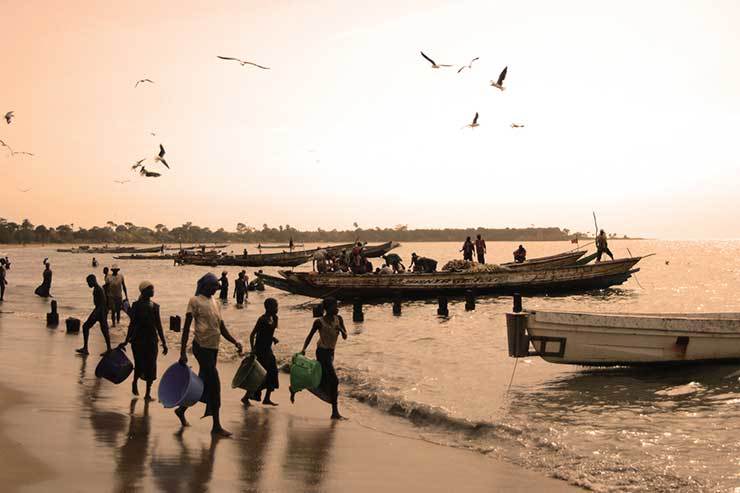 "Jewel in the Crown had been a Goa specialist for many years and although unfortunate, its demise has certainly left a place in the market which is especially true with the trade," he says. "We're an independent company and while the big two seem to dip in and out of supporting agents, we really focus on working with independent agents."

Several of the hotels the operator has contracted in Goa have even been taken on specifically at the request of agent partners.

Travel agents have been important to Serenity from the very beginning, Rowles notes, with trade sales making up around half the business for Sardinian Places, for example, and until recently, even more for Gambia.

Serenity's recently appointed trade relations manager, Gill Synnuck, is making strides to "reinvent" the way the operator works with travel consultants.

Synnuck is overseeing a revamp of Serenity's trade website, and is ramping up attendance of consortia conferences, as well as growing Serenity's webinar training sessions and running more agent incentives.

"Gill's brought a breath of fresh air to it; I'm meeting a number of agents who say what a great job she's doing – with her enthusiasm and energy," says Rowles.

He hopes that by October, Serenity's financial results will show the operator to have tripled profits compared with last year, and he hints that further expansion – potentially through acquisition – is certainly a possibility, with southern Italy standing out as an opportunity. A suggestion that Sri Lanka would fit the Experience brand well is met with an enigmatic grin.

And whatever destinations are next for Serenity, Rowles is adamant of the role good independent agents can play. "Despite the race to the bottom elsewhere in the market, there will always be quality operators, and the agents that go with that. There'll always be a place for true independents that really know travel and can add value."

By working together, then, this most specialised of tour operators and its agent partners could well look forward to big smiles all round.