WTM 2017: Keeping control in the Middle East
The ongoing diplomatic crisis in the Gulf is not hampering the region's booming tourism industry, discovers Rob Gill.
When discussing tourism to the Gulf states, the talk is usually dominated by the unveiling of the latest attraction, hotel or landmark, as well as plans to raise visitor numbers to levels that many other destinations can only dream of.

But since June, the headlines have focused on the diplomatic row between Qatar (ME100) and some of its closest neighbours, including Saudi Arabia (ME450), Bahrain (ME640), Egypt (AF500) and the United Arab Emirates.

This dispute has seen the closing of the borders and airspace between Qatar and these countries, which have accused Qatar of "supporting terrorism" – a claim vehemently denied by the Qatari government.

While this cutting of ties between Gulf neighbours has created practical issues – such as Qatar Airways having to suspend several regional routes and change its flightpaths on some services – it has not derailed Qatar's ambitious tourism plans.

Qatar Tourism Authority says the dispute is "diplomatic in nature and has no effect on the ground" and points out that Qatar Airways is still flying to more than 150 destinations in the world.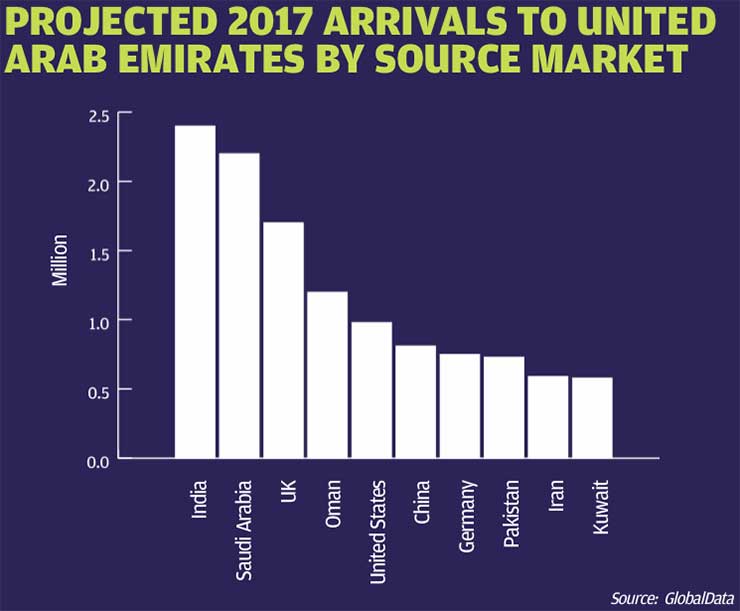 Hassan Al-ibrahim, chief tourism development officer at QTA, says: "Qatar has kept its skies and ports of entry open. We will always keep our doors open to visitors and stand ready to welcome them wherever they are coming from.

"We are especially proud of our partners, who continue to uphold Qatar's values of hospitality, extending a helping hand to tourists and visitors, regardless of their origin or nationality."

While it is too early to determine the longer-term impact of the diplomatic crisis on tourism in the region, Qatar still posted a 1% rise in international visitors for the first half of 2017 with arrivals reaching 1.46 million thanks to more guests from Europe (up 10% year-on-year), the Americas (up 7%) and Asia (up 4%).

Qatar has been boosted by a rise in stopover visitors (up 39%) since a 96-hour transit visa was launched last year. The country also expects to benefit after introducing a visa-waiver scheme for the citizens of 80 countries in August – a move it admits was expedited by the diplomatic crisis.

"Easing entry to Qatar is a key enabler for the growth of Qatar's tourism industry," says Al-ibrahim. "The circumstances the country is passing through have acted as a catalyst, giving us the impetus to accelerate the process of opening Qatar up to the world."
Emirates boom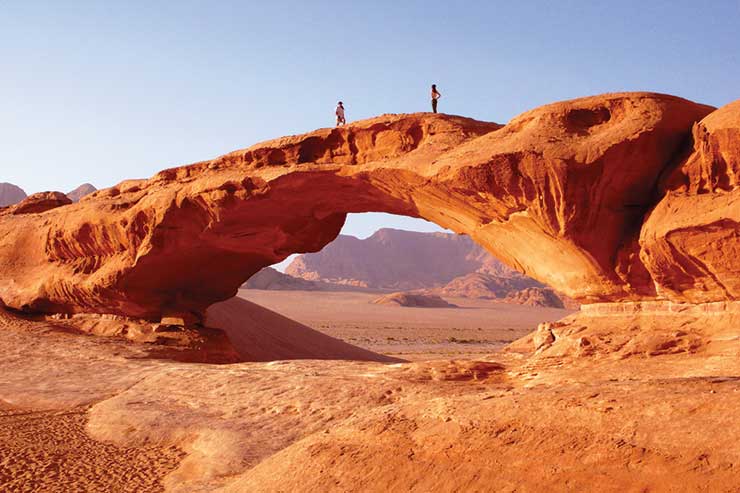 Although there are plenty of local pretenders to Dubai's crown as the most popular destination in the region, the emirate continues to record impressive arrival figures to keep it way out in front.

International overnight visitors rose by 10.6% to 8.06 million during the first six months of this year with the Indian market (up by 21% to 1.05 million) particularly buoyant. Saudi Arabia and the UK are still the second and third largest international markets to Dubai respectively.

Helal Saeed Almarri, director general of Dubai Tourism (ME300), says: "Our goal is to ensure the city builds on this positive trajectory through not just the remainder of 2017 but also further – to get us closer to our Tourism Vision 2020 target of 20 million annual tourist arrivals."

Dubai's profile has been further boosted by the opening of two major theme parks – Dubai Parks & Resorts, which includes Legoland, Bollywood and Motiongate, and IMG Worlds of Adventure. Both made their debuts during the second half of last year.

More attractions are afoot: the Dubai Frame project was due to open in October to be followed by the debut of Dubai Safari wildlife park next year, while a £550 million Six Flags theme park is scheduled for 2019.
Dubai's fellow emirate Abu Dhabi (ME200/ME201/ME204) also had an impressive first half of the year with the number of hotel guests increasing by 7% year-on-year to 2.25 million.
Coming up
Cities in the Middle East with the most hotel rooms in construction (July 2017)
Dubai, United Arab Emirates: 24,832 rooms in 85 projects

Makkah (Mecca), Saudi Arabia: 23,816 rooms in 18 projects

Doha, Qatar: 8,714 rooms in 36 projects

Riyadh, Saudi Arabia: 6,712 rooms in 30 projects
Source: STR
Saif Saeed Ghobash, director general of Abu Dhabi Tourism & Culture Authority, says: "I am pleased to say that we are on track to achieve our forecast guest arrivals growth for the year. Following a record year for the number of guest arrivals into the emirate in 2016, we welcome this increase as we continue to pursue our target of attracting 4.9 million visitors by the end of 2017."

Abu Dhabi should get another shot of publicity with the imminent opening of the long-awaited Louvre Abu Dhabi – it will be the first Louvre museum outside France and will feature 23 galleries including artworks loaned from the French museums. For visitors who want a more adrenaline-fuelled experience, Ferrari World has added a new Turbo Track this year, while the US$1 billion Warner Bros World Abu Dhabi theme park on Yas Island is set to open in 2018.

Another emirate making more of a splash over the past couple of years has been Ras Al Khaimah (ME500), located around 60 miles north of Dubai. The destination saw total guest nights rise by 17% in the first half of the year. Ras Al Khaimah Tourism Development Authority says it is "on track" to welcome 900,000 tourists this year and wants to top the one million mark in 2018.
Hotel developments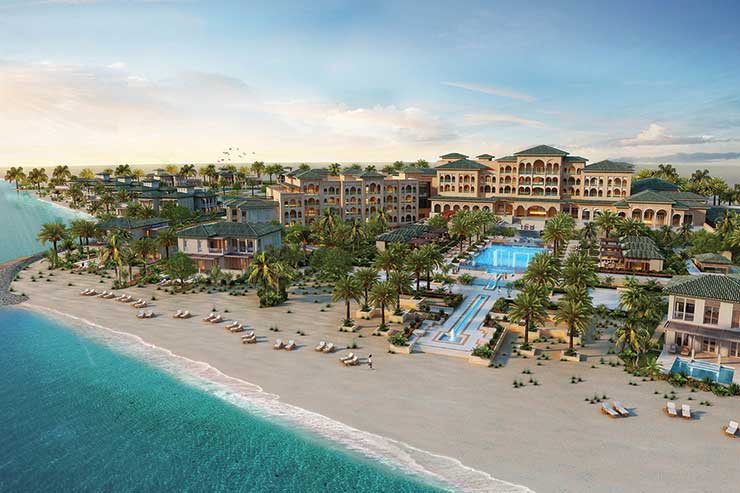 The Middle East continues to see a surge in the building of new hotels. Across the region, there are 301 hotels currently under construction that will add around 95,000 rooms, according to figures from hotels data firm STR Global.

This represents a 14.3% increase in rooms under construction compared with the same time last year and does not include another 289 hotels that are still in the planning stage and would add a further 71,000 rooms.

Dubai continues to lead the way for upcoming new hotels with 85 properties under construction, which will add around 25,000 rooms to the city's bedstock. Notable openings for 2018 are set to include Aloft Dubai City Centre Deira featuring an outdoor rooftop cinema, and the Rosemont Hotel with its own indoor rainforest.

The Qatari capital Doha is also seeing major hotel development with 36 properties set to add another 8,700 rooms as the country prepares to host the World Cup football tournament in 2022. The 270-room Mondrian Doha was scheduled to open in October.

There is plenty of activity elsewhere in the Gulf as well – Abu Dhabi's Saadiyat Rotana Resort & Villas with 340 rooms is due to open towards the end of 2017, while the 400-room Marriott Hotel Al Forsan has already opened. Fairmont Abu Dhabi Marina Resort will make its debut in 2018.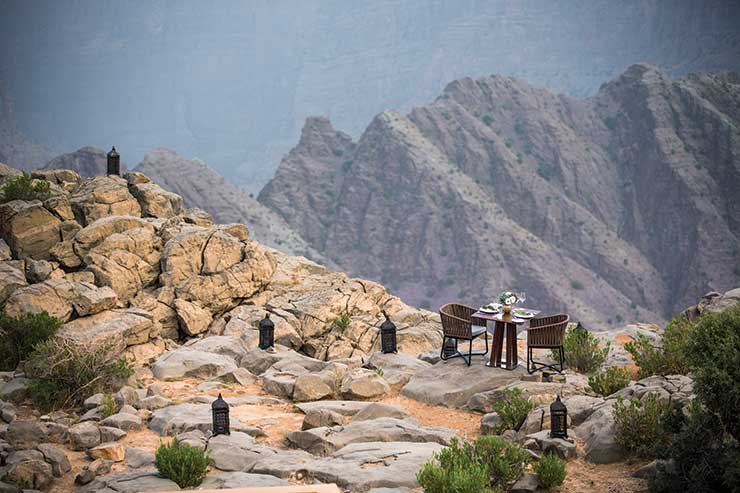 Nearby Ras Al Khaimah is expected to nearly double its hotel rooms (currently around 5,000 rooms) by the end of the decade as brands including Marriott, Movenpick, Sheraton, Anantara, Rezidor, InterContinental and Avani prepare to unveil properties in the fast-growing emirate over the next three years.

Bahrain is set to increase its hotel portfolio with 15 new properties adding 4,000 rooms by 2020. One&Only Seef Bahrain is due to open later this year, and will be followed by other brands such as Wyndham, Fairmont, Vida, The Address, Ibis and Pullman. Not to be outdone, Jordan (ME140/ME150) will be boosted by the opening of W (November 2017), St Regis (May 2018) and Ritz-Carlton (2020) hotels in the capital Amman, while two properties – Al Manara Saraya Aqaba and Marina Plaza Hotel by Swiss-Belhotel – are due to open in the Red Sea resort of Aqaba by the end of 2018.

Oman (ME600) has already benefited from the opening of several high-profile new hotels such as two Anantara properties – Al Jabal Al Akhdar Resort in the Green Mountains and Al Baleed Resort Salalah – which have been winning plaudits since debuting in late 2016. The Omani capital of Muscat will soon be welcoming several new properties including the Sundus Rotana.

Rotana also has its eyes on Iran (ME160) as a destination and is set to open its first property in the country – Rayhaan Imam Reza by Rotana in the city of Mashhad – in early 2018. The group is planning to introduce hotels in Tehran and Isfahan as well.