WTM 2018: Jordan reveals positive impact of embracing social media influencers
Social media influencers have become a vital marketing tool for Jordan, portraying a "natural, authentic and unique" picture of the burgeoning destination - and one seen by millions.
Jordan invited 700 high profile influencers to the country last year and a further 500 this year managing director of the Jordan Tourist Board Dr Abed Al Razzaq Issam Arabiyat told TTG@WTM.

"We don't pay them, we just invite them for a week and show them what the country has to offer," said Arabiyat. "We have a suggested itinerary - Petra, the Dead Sea, and so on.

"They share local, authentic experiences of our country. They get across the right message about the country, its history and culture. It helps put Jordan on the worldwide tourism map. It gets us out there on YouTube, on Instagram, on their blogs. It gives people an insight into the country through their eyes.

"UGC [user generated content] has been a big part of our investment in perception management over the past two years, and it's been very successful. We obviously can't dictate what to say, we don't give them press releases or anything. It's very natural and organic."

Arabiyat said these efforts were paying dividend, with EU visitor numbers for the nine months to September (inclusive) up 26% year-on-year, Asia 18%-19% and Arab markets 22%. Overall tourist numbers up are 14%. "Petra is already fully booked for March next year," he said. "Investors are really looking at it seriously. There's big growth potential there."
New flights will boost numbers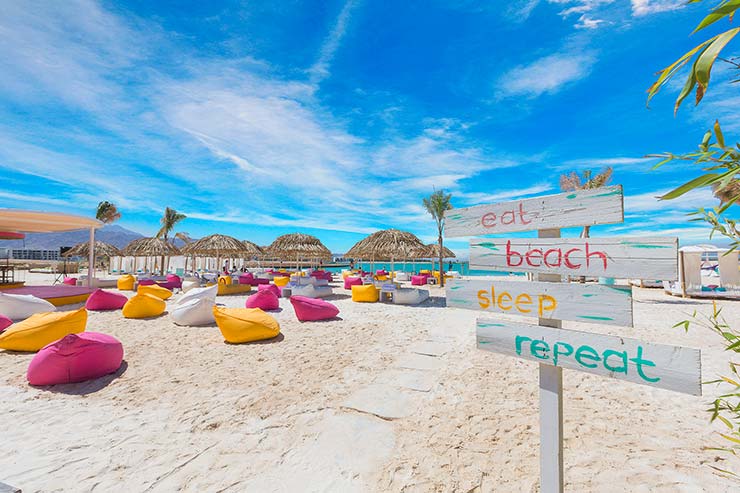 The country has invested heavily in two key regions, some $16 billion in Aqaba and $6 billion in Amman. Arabiyat said over the next three years, Jordan would add around 7,000 to 8,000 hotel rooms in Aqaba and 6,000 to 7,000 in Amman.

New flights have also contributed to growth, said Arabiyat. The first easyJet flight from Berlin to Aqaba touched down on Saturday (November 3) and the first from Gatwick will depart next Saturday (November 10). The destination also welcomes twice-weekly Ryanair flights from Athens, Cologne, Rome and Sofia, and around 10 charter flights a week from Russia.

Ryanair also operates 26 weekly flights to Amman from 10 European bases, while Norwegian operates a twice-weekly Copenhagen-Amman service and once-a-week Copenhagen-Aqaba service.
"We have an open skies policy," said Arabiyat. "We have incentive schemes for airlines looking to fly to Aqaba and Amman. We assist them with marketing support. We want to keep building routes with these companies.

UK tourist numbers specifically has increased 9% in the nine months to September (inclusive) from around 55,000 to 60,000 - and Arabiyat said easyJet's new Gatwick-Aqaba service would build on this growth.

"The UK is one of our major markets, it's in our top five," said Arabiyat. "We've brought our biggest stand ever here to WTM. We've got 20 tour operators and six hotels here. British tourists know and love Jordan and our product. Cheap, affordable flights will double numbers to Jordan.

"We know exactly what people like and what they want. We work with our tour operator partners to create itineraries that meet the needs of UK tourists."