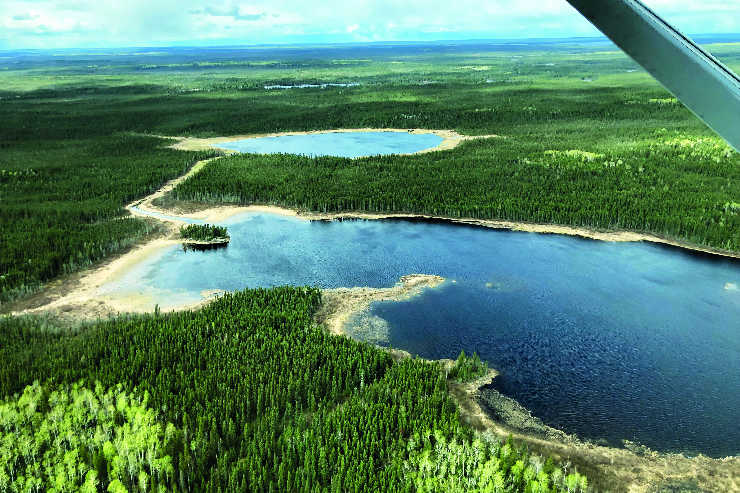 Plane view heading north to Miminiska Lodge 3.jpg
I swear, you can hear the northern lights whisper," says pilot Danny Parnham over the popping of the campfire. "Really. We're so far north. In the winter, they're so strong here. It's almost like a crackle."
We're stood on the lakeshore cooking S'mores.
There's a technique to it. You need to get the marshmallow just above the flames, not in them, and hold it until it starts to brown. Danny passes me crackers and a piece of chocolate to sandwich it as he tells me about the extreme changes in the weather here at Miminiska Lodge, where he is also general manager.
It's early June, 10.30pm, warm, and still light. "We were still landing on skis on the ice until mid-May," he tells me, eyebrows raised. Located far beyond where the roads run out, the only way to get to Miminiska is from the air.
It doesn't take long to be in the middle of nowhere in Ontario. Although it's Canada's most populated province, it's also the second largest, with a vast wilderness to explore. Northwestern Ontario alone is almost as big as France, and from Toronto, where I started my journey, it is within easy reach. It's a two-hour flight to Thunder Bay, the largest city in the region, with a population just shy of 110,000. Or, for fans of a road trip, it's a 16-hour drive.