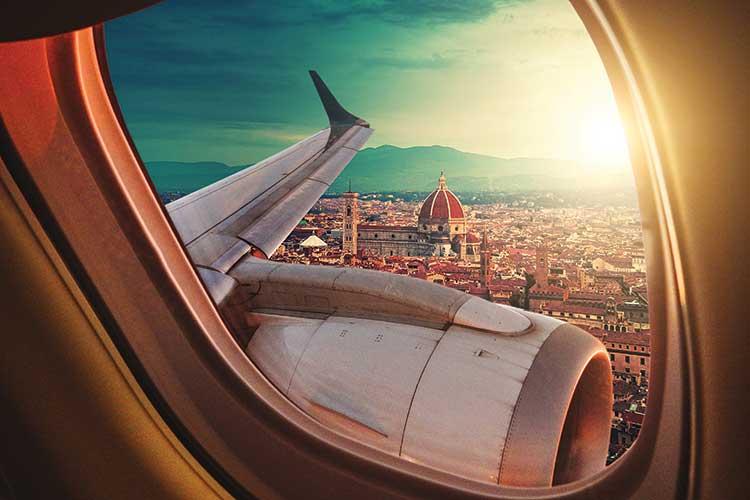 Mediterranean city through an aircraft window
Fifteen fatal accidents in 2018 caused 556 fatalities, according to the Aviation Safety Network, with a handful of major incidents causing the bulk of deaths. The worst of these came in October, when a Boeing 737 MAX operated by Indonesia's Lion Air crashed into the sea, killing 189. In May, a Cubana 737 crashed just after take-off from Havana, killing 112.
Others involved US-Bangla Airlines in Nepal, when 51 died, Russia's Saratov Airlines, which killed 71 and Iran's Aseman Airlines, when 66 died. The US saw its first fatal accident since 2009, when a woman was killed on a Southwest Airlines flight when an engine broke apart, shattering a window.
In 2017, there were just two major airline accidents killing 13, both involving regional turboprop aircraft.
The Aviation Safety Network described last year as "one of the safest years ever for commercial aviation", but said last year was also "worse than the five-year average".
"If the accident rate had remained the same as 10 years ago, there would have been 39 fatal accidents last year," Aviation Safety Network's chief executive Harro Ranter said. "At the accident rate of the year 2000, there would have been even 64 fatal accidents. This shows the enormous progress in terms of safety in the past two decades."
Overall, 2018 was the third safest year ever by the number of fatal accidents and the ninth safest in terms of fatalities. The safest year in aviation history was 2017 with 10 accidents and 44 lives lost.