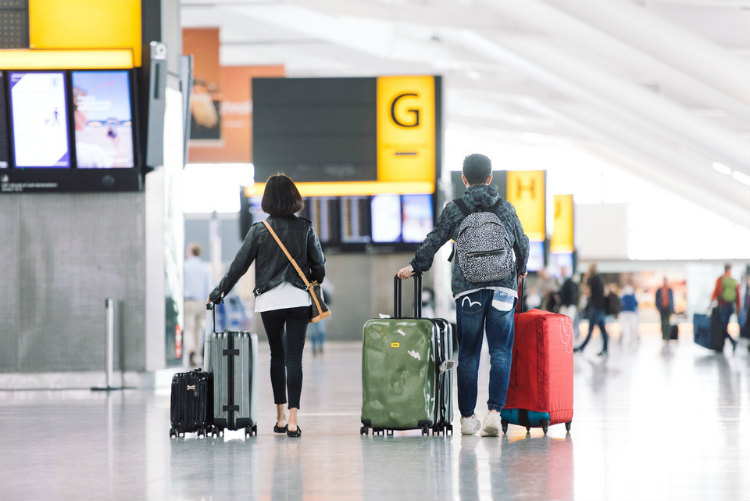 Heathrow saw passenger numbers decline by 4.8% to 5.4 million
The hub airport said that demand had "continued to weaken" in March with further year-on-year drops in passengers expected in the coming weeks.
Heathrow chief executive John Holland-Kaye said: "The threat of coronavirus is an increasing challenge for the UK, and we are working day and night to ensure Britain's front door is open and safe for our people and passengers.
"We will continue to work with the government to limit the impacts this will have on UK plc."
Asia Pacific saw the largest decline in passengers during February with a 19.6% drop to 720,000, compared with the same month in 2019 when adjusted for the extra leap year day in 2020.
Traffic to the EU fell by 1.6% to 1.8 million during February while numbers to Latin America dropped 2.5% to 103,000 passengers.
Heathrow has introduced deep cleaning across its terminals as well as more hand sanitisers.
A dedicated Public Health England (PHE) team is also currently stationed at the airport to support any passengers showing symptoms of the virus.
Heathrow has also created an "early warning system" allowing airline crew to report any illness onboard flights before they land.