New horizons for On The Go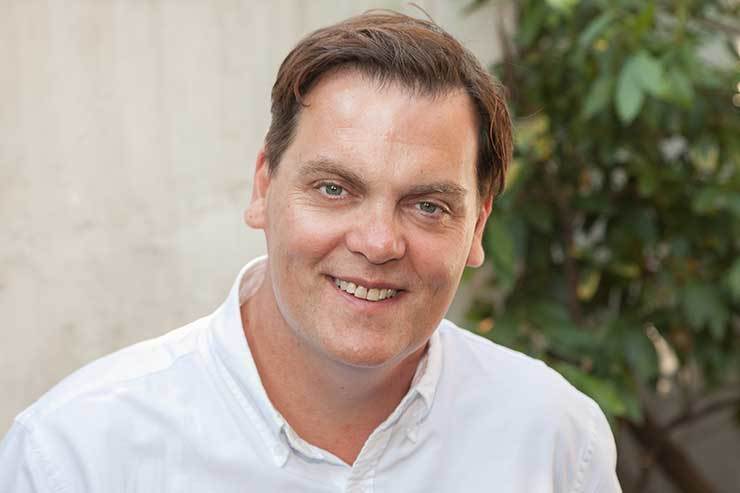 Sharelines
---
On The Go Tours' MD Carl Cross talks about growin its agent business, axing Cuba and Borneo's influence
---
A two-week tour into the depths of the Borneo jungle is not the way most people would prepare for a new job. But when the job in question is the newly created role of managing director for On The Go Tours, that was precisely the best way Carl Cross says he was able to understand the operator's offering.

"I've loved coming in and getting my hands dirty," he grins. We meet in London, on a sweltering morning more closely resembling Cross's native Sydney, 13 months into his new role.

Cross was approached last year by co-owners of On The Go, Scott Braidwood and Jay Lakshman, to take over the running of the adventure tour operator, which the pair founded in 1998.

He might have only been in charge a short time, but Cross has already implemented a number of changes – including the immediate scrapping of that Borneo tour.

"From going on the tour I could see that it hadn't been designed with the customer in mind," he admits.

"As soon as I [became managing director], I stopped it. If a tour doesn't suit customers then agents will struggle to sell it, and growing our agent partnerships is essential to us right now."


"We're becoming known more in the trade now for northern Europe... our Iceland programme has become a bit of an accidental hero"
Carl Cross
The value that Cross places on agents is clear. He proudly explains that 50% of On The Go's UK sales are made through the trade and reveals hopes to increase this further, aiming eventually for a 60/40 split in favour of agents. "That would be great as it would help us in our long-term growth", he adds.

Despite this, Cross admits that encouraging UK agents to sell adventure travel can be tricky, compared with agents in On The Go's other key markets of Australia, Canada and the US. "This type of product can be hard to explain in the UK, especially to independent agents who are perhaps more used to selling the more classic Mediterranean-style holidays."

He concedes that part of the problem could be the operator's lack of definition around its four product ranges, which at present comprise its Signature programme of comfortable touring for groups of around 18 (which makes up 80% of its global sales); its more keenly priced Adventure programme of group tours; its Independent tailor-made private itineraries; and its Handpicked range of tours on which travellers might be grouped with those from other travel brands. Cross suggests that a misconception the operator is solely focused on the younger market also hasn't helped.

"I think some agents believe we cater for a younger customer-base than we do. [But] we want to pitch ourselves at the parents of the G Adventures generation; those parents who'd like to go on that type of trip but who don't want to stay in two-star accommodation and want four-star instead – that's where we come in," he explains.
Forging relationships
To strengthen the operator's trade ties, Cross says that since coming onboard last July he has focused on putting On The Go's agency business at the forefront of the company's growth plans.

In June of this year he oversaw a "very exciting" deal with Barrhead Travel to sell On The Go's product across the Scottish group's stores and the operator has also increased its number of store visits to Hays Travel branches.

On top of that, Cross indicates hopes to forge a partnership with Trailfinders ("I think they'd jump at the product").

"There's a huge untapped market here in the UK," he adds excitedly, and with a licence to carry a relatively modest 1,500 passengers from the UK in 2015-16, there is certainly space to grow. "We're not a big team [the operator has only one UK-based trade rep, Kate Filer] and so we heavily invest in our agency partners. [The business] is actually on track to grow by 20% this year, with half of that coming from trade sales."

Cross's faith in agents is perhaps unsurprising given his previous experiences in the industry. He began his career as a travel advisor for STA Travel in Australia, before spending 13 years at Flight Centre, where he held a number of roles including head of adventure touring product in Australia and later, general manager of retail product, marketing and consumer experience at the agency's UK operation.

During this time, Cross developed a close working relationship with On The Go and a strong friendship with Braidwood and Lakshman.

His appointment as managing director of On The Go enabled the pair to "transition" out of the day-to-day running of the business, which by last year had grown from its initial creation in 1998 as an Egypt specialist, to operating in 56 countries, and posting a turnover of £10 million in 2015.

His friendship with Braidwood and Lakshman also has its benefits when running the business. "We can sit down and talk honestly about where the company needs to go; it's the real beauty of us being friends," he says.
Staying agile
Cross believes this management structure has enabled the operator to stay "nimble and agile" through a turbulent first year under his leadership, which saw the business having to cope with the downturn in Turkey (the destination dropped from On The Go's fifth most popular last year to 25th in 2016), terror attacks, and the fallout of the UK's Brexit vote.

"Turkey has definitely been a challenge this year, there's no doubt," Cross admits. "Once the incidents started happening in Istanbul we saw interest dry up."

He says there are parallels with what the company experienced in 2011, when the Egyptian revolution lead to a slump in tourism to the country and forced On The Go to diversify its offering.

"It changed our business," he says. "Before then we didn't have any south-east Asia tours and now that's our number one region."
"We want to pitch ourselves at the parents of the G Adventures generation"
Carl Cross
Another destination to be impacted by the turning of geopolitical tides is Cuba. As most operators and cruise lines rush to add the Caribbean country to their programmes, Cross makes the surprising announcement that On The Go will be withdrawing from the country at the end of the year, admitting that the sudden popularity of Cuba has affected the quality and service on offer. "We just can't guarantee the quality anymore; it's getting to the point now where every booking has a complaint and we can't afford that; we need to listen to our loyal customers."
Looking ahead
Cross says he is keen to focus on examining product across the board over the next six months. "I want to concentrate on refining our product and adding trade partners and capitalising on the ones we already have. We're ambitious to keep growing steadily with the help of agents," he adds.

And while he might have axed Cuba, since coming onboard Cross has also introduced a number of new destinations including Japan, Finland and Norway just a fortnight ago, while Antarctica is set to launch this month.

"We're becoming known more in the trade now for northern Europe, and our Iceland programme has become a bit of an accidental hero in its popularity – it's an area we're excited about," he says.

Cross also has his sights set on a number of other areas, including new product in Sri Lanka, Morocco and the Chilean capital of Santiago, on top of "fixing" On The Go's current South Korea offering and creating Signature ranges in Peru and Costa Rica. He declines to say whether this would include his own tour of South American jungles, but with his passion for understanding the business, perhaps Cross could be getting his hands dirty again very soon.