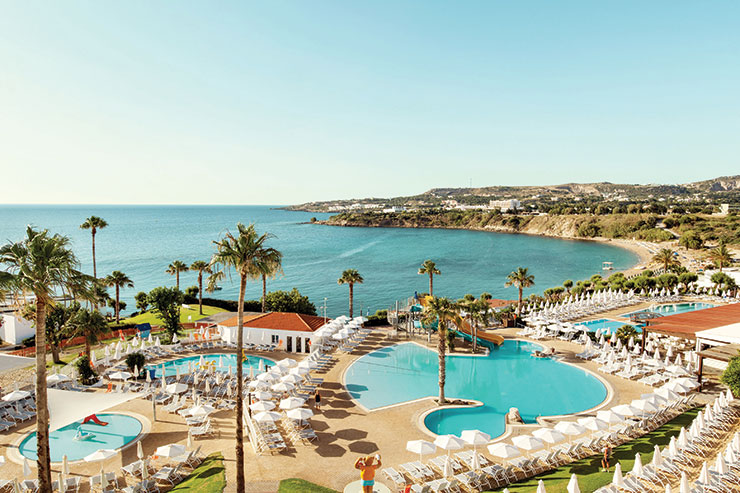 Sunwing-Kalithea-Beach_GR_RHO_SUNWING_KALLITHEA_BE_WES6FLM_00584.jpg
As part of the new partnership, Thomas Cook has acquired a 42% stake from LMEY in Aldiana, a premium club and activity-focused tour operator and hotel management company based in Germany. Aldiana currently operates eight club resorts in Spain, Greece, Cyprus, Tunisia and Austria, with plans to open another four resorts over the next two years.
Following the acquisition, Aldiana will sit alongside Cook's six existing proprietary hotel brands, bolstering Cook's own-brand hotel portfolio with a club offering and broadening its reach to new customers.
In addition, Cook and LMEY have entered into an agreement to work together to create a joint hotel investment platform, in order to accelerate the growth of the hotels portfolio.
The partners intend to contribute a minimum of five owned and directly-managed hotel properties between them. These seed assets, with a combined value of around £150 million, will be used to develop the platform into a fund focused on acquiring a pipeline of further hotel and resort assets across Cook's destination markets.
Thomas Cook chief executive, Peter Fankhauser, said: "The development of a strong portfolio of own-brand hotels is absolutely key to our success, allowing us to provide customers with a consistent and high quality holiday, whatever their needs.
"Our new strategic partnership with LMEY, with its proven track record of identifying and redeveloping highly successful properties in sun and beach locations, gives us the perfect launch pad to accelerate this critical part of our strategy.
"The acquisition of a stake in Aldiana expands our reach with a premium club-based activity holiday brand that both complements and enhances our existing own-brand portfolio, enriching our holiday offering for customers and giving us an established pipeline of new properties for the future. This is yet another example of the way that we are transforming our business through partnerships."