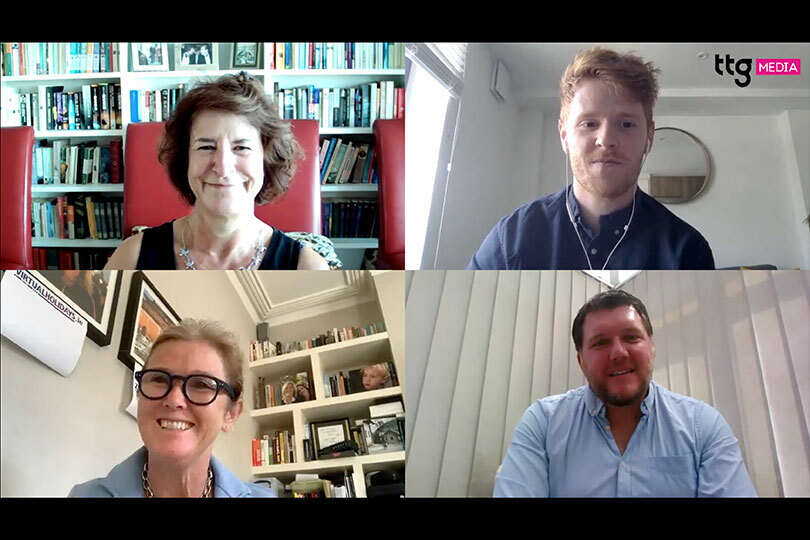 Agents urged lines to create informational videos showing an early glimpse of new health policies
During TTG's latest Agent Matters discussion, panellists called on the cruise sector to follow the lead of airports and airlines by giving customers a visual idea of how life onboard ships will differ when operations restart.
"We will see a bigger uptake in 2021 business once we start seeing more positivity [and] videos of what it's going to be like," said Paul Hardwick, head of commercial at Fred Olsen Travel.
"Customers won't forget [what cruising was like before] they'll just adapt, like we all have in our lives, and we'll do that on our holidays going forward."
He called on lines to include agents in their safety messaging strategies, suggesting they host a "relaunch event" to educate the trade on new protocols and processes.
"I think it would be fantastic. We'll be the ones explaining the new procedures to customers. It could be the difference between getting sales and not."

Tour America and Cruise Holidays managing director Mary McKenna agreed. "A cruise is the best holiday to have, but our job is to get that message out, and we have to work with the cruise companies on the positive PR because they've been battered the hardest," she said.
The new-to-cruise market, McKenna predicted, which was growing buoyantly pre-Covid, would be "very tender" over the next few years and in need of "a huge amount of work" to promote the enhanced health and safety measures to potentially wary consumers.
Hardwick and McKenna also considered how typical elements of the cruise experience would work upon restarting, calling for more understanding on areas such as dining, embarkation/disembarkation and moving around the ship.
"I actually think cruise ships are pretty well built for flows of customers," said Hardwick. "You could perhaps have people moving in a clockwise direction to get through corridors, and that would be fairly easy to implement."