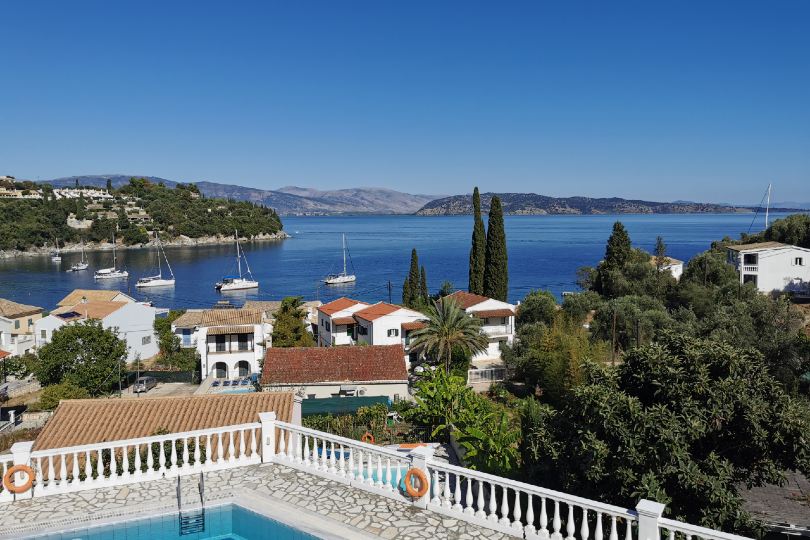 The view from Sunvil's Kalami Bay apartments in Kalami, Corfu
I could walk here, there and anywhere I want. There's plenty of space for me to inspect the 14th century monastery from any angle, without worrying about keeping my distance from other people – because no one else was around.
Aside from the chorus of cicadas and occasional birdcalls in the distance, I could hear nothing else from where I stood at the Monastery of Pantokrator.
This landmark perched on top of Corfu's highest peak, at 917 metres, is usually teeming with visitors at this time of year. Yet luckily for my fiancé and I, we had it all to ourselves.
The peaceful atmosphere enhanced the church's sanctity, and I felt grateful to have the chance to admire the restored murals and gleaming silverware without jostling for space or feeling rushed. This has to be a plus to travelling post-lockdown.
Of course, Greece OK'ed flights from the UK just two weeks ago, so it's unsurprising the site is still quiet.
But that, coupled with the fact Greece has a relatively low number of coronavirus cases, makes it a highly appealing summer option – especially during a time when British favourite Spain is currently out of bounds.
Corfu itself has only had one confirmed case concerning a Serbian national.