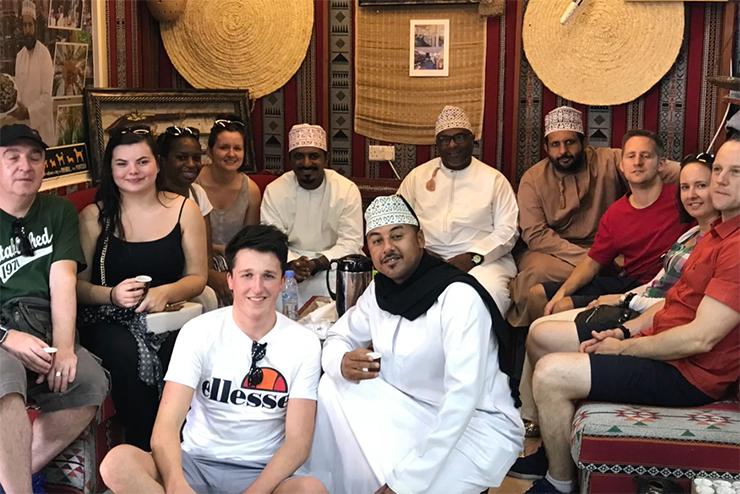 The Grand Tour of Oman Avis Oman Air.jpg
The journey from Muscat to Salalah via Nizwa, the Hajar Mountains and Duqm provided exceptional experiences for travel agents last month on a one-of-a-kind road trip dubbed The Grand Tour of Oman, with Avis and Oman Air.
In Muscat, the travel agents visited the Sultan Qaboos Grand Mosque and explored waterfront souqs, and in Nizwa they climbed to the top of the city's ancient fort, shopped for spices and strolled through a lush, green date plantation. Moving on to wilder environments, the group spent a night on the edge of a rocky canyon in the Hajar Mountains before giving the dunes a bashing in Avis 4x4s on Sharqiya Sands.
The road from Duqm to Salalah presented many close camel encounters and sweeping coastal views, and the Anantara Al Baleed Resort provided a beachy respite before the group headed home with Oman Air. Here's a snapshot of the trip:
Read the agents' newly gained Oman selling tips and knowledge in the December 20 edition of TTG.