Affordable ski breaks in Canada
18 Jan 2019
by Abigail Healy
Canada is often seen as a dream ski destination, though the price tag can be a turn-off. Yet with rising costs and a steep exchange rate in Europe, Abigail Healy looks at how you can promote it as a good-value option
Snowsure resorts, vast ski areas with avalanche controlled and patrolled off-piste, and an inevitable sense of adventure, Canada holds huge appeal for fans of skiing and snowboarding.

A report released last November by Listex, a B2B event for the snowsports industry, in conjunction with online sports goods retailer Sport Pursuit, showed that while France was the most popular ski destination for Brits, Canada is the most favoured "dream" destination.

Of course, price is often a clinching factor and Canada tends to be viewed as an expensive destination for a ski holiday, mostly due to airfares. Yet rising costs in some European destinations, steep exchange rates plus changes to labour laws in France and Austria that have forced some operators to alter their standard chalet packages, mean it could be a good time to persuade clients to reconsider making that dream ski holiday a reality.

Canada is unlikely to be the cheapest option, but clients might be surprised by the value it offers. We ask operators and suppliers for their tips on selling Canadian ski breaks.
Baggage bonus
It's flights that often push up the price of hitting the slopes in Canada, but encourage clients to consider the bigger picture.

When it comes to intermediates and above – those more likely to have invested in their own kit such as skis or snowboards and boots – ski carriage becomes an important consideration.

Airlines such as easyJet, Ryanair and even British Airways now charge customers for transporting ski equipment. So unless they can fit all their ski gear and warm clothing in with their skis and boots, they'll likely be paying for two pieces of checked luggage on top of their basic flight cost.

Air Canada, however, allows travellers to take skis or a snowboard plus a ski-boot bag or snowboard equipment bag and boots in addition to their checked piece of baggage at no extra charge. Those flying with Air Transat can take ski or snowboard equipment up to 20kg, as well as their main baggage, free of charge.
Location, location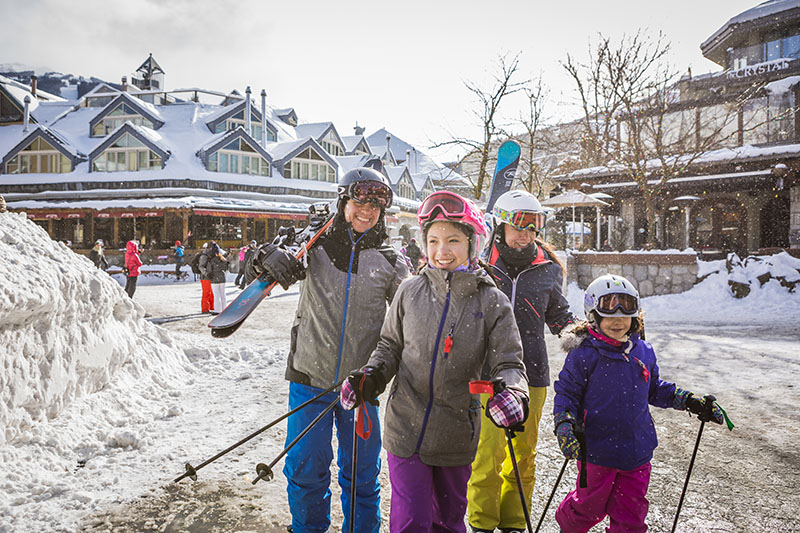 Resort is another consideration that can make a difference. While some clients might have their sights on big-name resorts such as Whistler – understandable given its extensive facilities – savings can be made by looking elsewhere.

The Rocky Mountains are a popular choice and Ski Independence's marketing manager, Victoria Lavender, recommends Banff Lake Louise.

"Banff and Lake Louise are ideal for early and late-season trips, as they have the longest seasons of any northern hemisphere resort, with skiing from November until May."

It's a similar story at Frontier Ski, where product manager Michael Williamson says: "Of all the resorts we sell, Banff Lake Louise would be top of the list as the most affordable.

"On top of that, there are three ski hills to choose from, all available on one lift pass that allows children under 12 to ski for free and includes transport to and from the hills as well. Combine that with a great range of bars and restaurants which, even with the sometimes ailing pound, offer much better value for money than their European counterparts.

"It's a very easy destination to sell; an eight-hour flight to Calgary followed by a transfer of less than two hours, with a vast choice of accommodation to choose from.

"And such is its appeal, couples, groups of friends or families will all get the ski holiday they want from Banff Lake Louise."
Group savings
Yet some operators recommend looking even further afield. Tim Greathead, Canada product manager at Premier Holidays, suggests Tremblant, which he says is perfect for small families or groups of friends looking for an affordable break.

"It has a number of apartment-style properties that cater specifically for families and larger groups, meaning clients can cut the cost of their accommodation by travelling with other people.

"Another bonus is its location in eastern Canada; it's one of the nearest Canadian ski resorts to Britain (seven hours to Montreal) and less than an hour's transfer from the airport.

"Flights to Canada in winter are great value, and the number of accommodations in the resort allows for competitive pricing, with the Canadian dollar providing much better value than the euro at the moment."

Ski Independence's Lavender agrees. "Tremblant offers great value, high-quality lodging and a shorter transatlantic flight plus less time difference," she says. "It's great for families with younger children and those who enjoy a little Gallic flair."

Lavender also recommends Panorama in British Columbia. "It offers a wide selection of self-catering condos, all ski-in/ski-out, with an extensive ski area, terrain to suit all abilities and uncrowded slopes. It's all about convenience here with everything you need on your doorstep."

It's also worth noting all-inclusive resort operator Club Med will be opening its first Canada ski resort in Quebec in 2020, which may be a good option for clients keen to budget for the full holiday when they book.
Add-on activities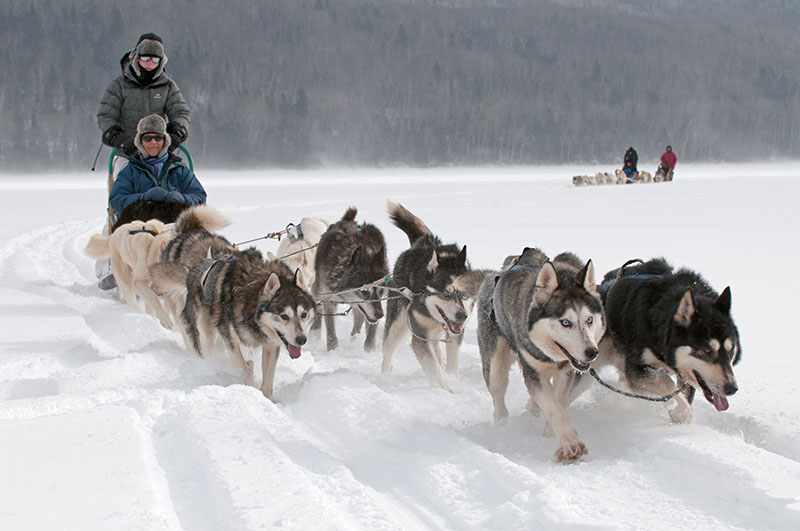 When it comes to selling tips, Lavender says her overriding advice would be to encourage clients to book early.

"This not only gives customers access to the very best rates and offers, but also the pick of availability, flight times and ski essentials," she says.

"Lift passes, rentals and lessons are a really important add-on to any booking. Clients can often save tens if not hundreds of pounds by pre-purchasing these, especially early in the booking season."

She points out that agents shouldn't be put off by potentially daunting or complicated itineraries, as specialist operators can offer expert advice and ensure you sell the right product to the right customer.

Also, with the longer travel time to Canada in comparison to Europe, clients may consider it more of an annual family holiday rather than simply a ski break, which presents opportunities to sell them a broader itinerary and earn yourself more commission in the process.

Lavender suggests pairing Whistler with Vancouver or other British Columbia destinations such as Victoria; a stopover in Hawaii as part of the trip; or, on the east coast, spending a few days in Montreal or visiting Niagara Falls before or after a Tremblant ski holiday.

You could also highlight the range of extra activities available to add real wow-factor to their trip or to appeal to those who might not want to ski every day.

Greathead says: "Away from the ski slopes in Tremblant, families can enjoy activities such as dog-sledding, snowmobiling and sled rides."

Lavender highlights experiences such as great-value heli-skiing in Panorama, Revelstoke and Whistler, stargazing packages in Banff and, for the more intrepid, road-tripping itineraries in winter-adapted motorhomes from £59 per day.

When you start painting the bigger picture for your clients, the value of what they will experience can really do the work for you.
How to book it
Premier Holidays has seven nights in Tremblant from £1,499pp including room-only accommodation at Les Suites Tremblant, flights from London with Air Canada, transfers, a lift pass and equipment rental. Based on travel until the end of January.
trade.premierholidays.co.uk


Ski Independence has seven nights at the four-star Panorama Condos in Panorama from £1,142pp based on two sharing and including flights and transfers for travel on March 18, 2019. Clients save 40% on accommodation when booking by January 31, and 40% savings are also available on lift passes.
Frontier Travel has a seven-night, room-only package in Banff staying at the Mount Royal hotel from £1,169pp including flights and transfers. n frontier-ski.co.uk Canadian Affair has seven nights in Banff Lake Louise from £877pp per person with a 10% discount when booked by January 31. Price includes flights and transfers.
Are your customers keen to try a ski trip to Canada and have you found any good-value holidays for them? Email feedback@ttgmedia.com and let us know your thoughts or leave a comment below.