Barrhead aims to recruit 100 new staff before end of year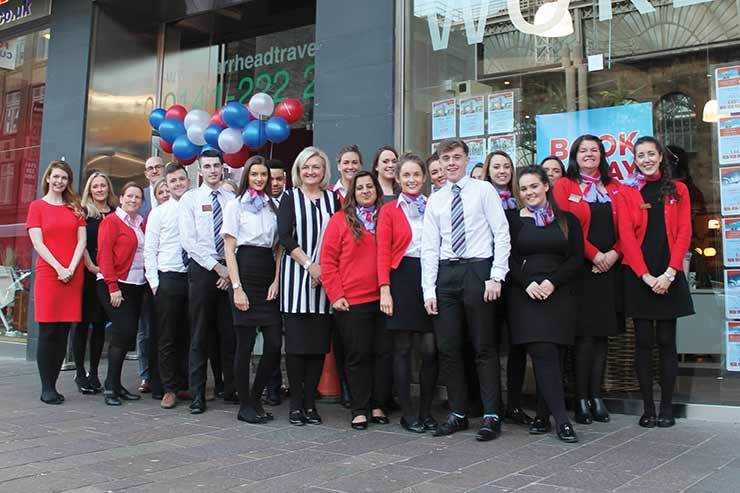 Sharelines
---
"We are very proud of our apprentices and the programme we have to support the development of skills and careers"
---
The agency chain is aiming to boost the size of its more than 1,000-strong workforce with destination specialists spanning everything from cruise and long-haul to beach holidays and city-breaks.

A total of 80 new staff will be appointed – including positions at Barrhead's flagship Oswald Street Glasgow superstore – along with a further 25 Modern Apprentices this year. This will take the company's total trainee intake in 2017 to 85.

And in 2018 Barrhead plans to increase the number of Modern Apprentices it trains to 100 – part of its ambition have a ratio of one apprentice for every five employees.

The Modern Apprentice roles include sales, marketing, business development, digital and training.

Meanwhile, Barrhead has already recruited 149 people so far this year.

Sharon Munro, chief executive, Barrhead Travel, said: "We invest heavily in the training and development of our people; the opening of our dedicated training academy last year coupled with our experienced team of trainers supports increased training and progression opportunities for our teams across the UK.

"We are also very proud of our apprentices and the programme we have in place to support the development of their skills and careers… we are committed to Modern Apprenticeships because we believe workplace training is an essential part of shaping the workforce of the future."