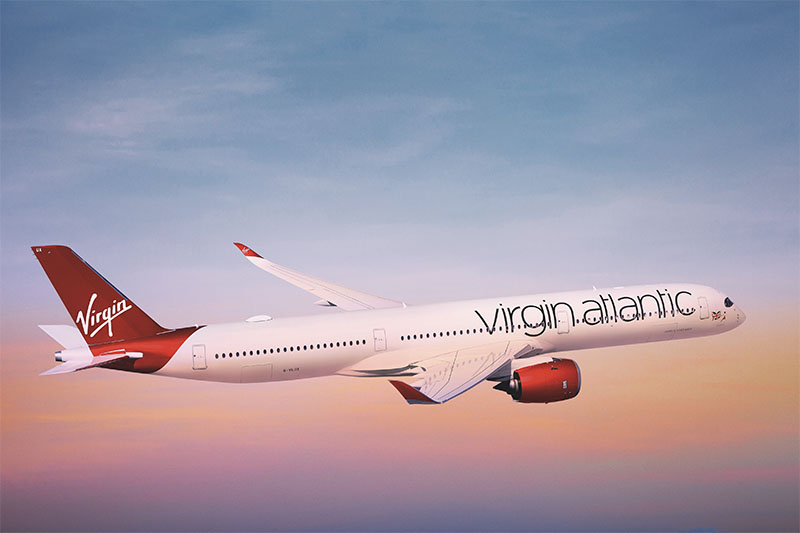 Virgin Atlantic has been told to make refunds more quickly by the CAA
The aviation regulator looked at the refund efforts of 18 airlines either based in the UK or who carry significant passengers from the UK. In the review, the CAA said its actions had led to refunds being paid faster.
The CAA said it was "not satisfied" with Virgin Atlantic's policy of having a maximum wait time for refunds of 120 days for consumers and asked the airline for commitments to reduce this processing time.
"Virgin Atlantic has committed to reducing the maximum time taken to process a refund and it expects to process all claims made in August within 80 days, all claims made in September within 60 days, and all claims made in October within 30 days," said the CAA in its report.
"We will continue to work with Virgin Atlantic and push them for further improvements to the timescales. Given the extended timescales, even in September and October, we will be monitoring Virgin's performance particularly closely and will consider the use of formal enforcement powers if necessary."

Corneel Koster, Virgin Atlantic's chief customer officer, said: "The huge volume of refund requests we have received, combined with the constraints on our teams and systems during the pandemic, has meant that refunds have been taking longer than usual to process, and we sincerely apologise for this.

"Thanks to the progress made, we are steadily reducing the maximum processing time for each new Virgin Atlantic and Virgin Holidays cash refund."

Other airlines "not processing refund requests sufficiently quickly", according to the CAA, included low-cost carrier easyJet and Ryanair, as well as tour operator Tui.

All three airlines have been asked to provide "commitments to reduce the time taken to process refunds"

Easyjet has now increased staffing in its call centres and extended opening hours allowing it to process refunds in less than 30 days.
While Ryanair earlier this month published a set of commitments on its website including that 90% of its refunds backlog would be cleared by the end of July.