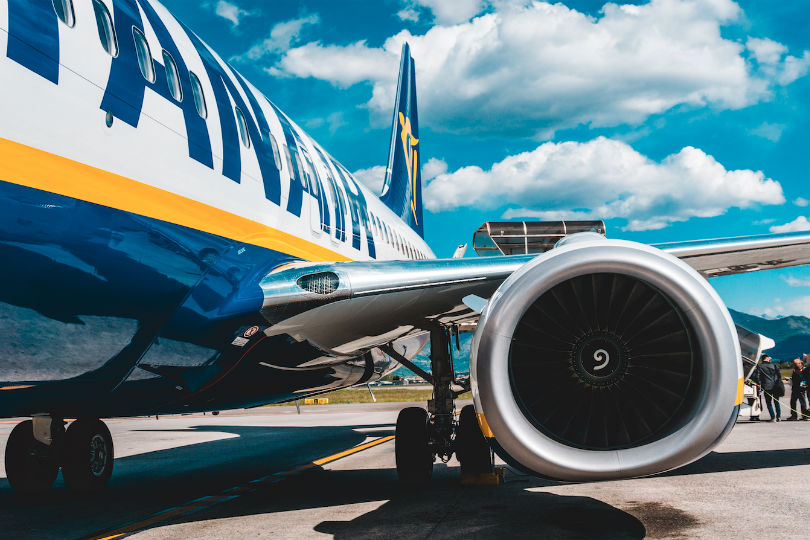 Ryanair will reduce its schedule between 17 March and 8 April
The cuts in flights will take place between 17 March and 8 April following a "significant drop in bookings over that late March/early April period".
Ryanair added that it had also seen "a significant step up in passenger no-shows on flights, particularly from and within Italy".
The airline said it had been holding daily meetings to discuss the impact of coronavirus on its operations since 24 February.
As part of its response to the virus, Ryanair said it would be taking action such as "rolling scheduled cuts as booking patterns alter", and allocating annual leave and/or unpaid leave to pilots and cabin crew.
Ryanair Group chief executive Michael O'Leary said: "While we are heavily booked over the next two weeks, there has been a notable drop in forward bookings towards the end of March, into early April.
"It makes sense to selectively prune our schedule to and from those airports where travel has been most affected by the Covid-19 outbreak.
"This is a time for calm. We will make sensible cuts to our schedules over the comings weeks to reflect weaker bookings and changing travel patterns. All affected customers will be advised of any schedule changes at least 14 days in advance."
Ryanair said it was contacting all passengers affected by the schedule changes by email on Monday (2 March).