Quark Expeditions to launch new ship in 2020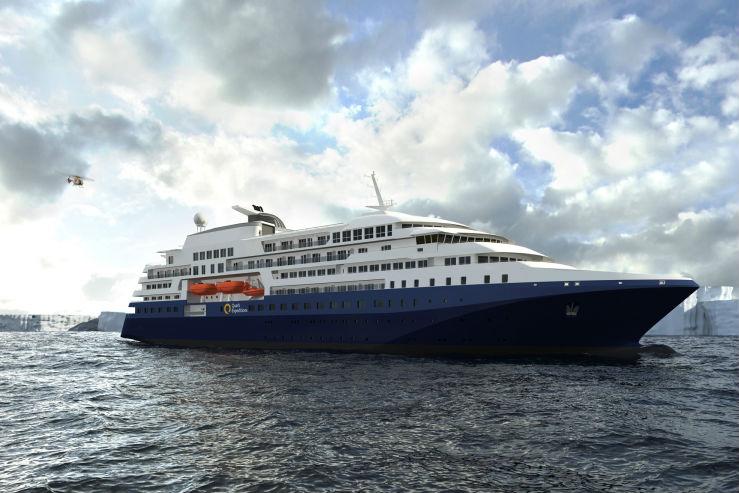 The 200-passenger ship is to be built by Brodosplit shipyard in Croatia and designed by LMG Marin AS in cooperation with Quark Expeditions.
The line, which is part of Travelopia, said the new ship would feature 20 Zodiacs spread across four embarkation points to give passengers more landing opportunities.
The vessel will also have two helidecks and a 40-day operational capability allowing it to reach Antarctic's "Phantom Coast" and Ross Sea.
The unnamed vessel will be the eighth in Quark's fleet with the line's seventh ship, World Explorer, launch at the end of this year.
Andrew White, Quark Expedition's president, said: "This ship will be more than just a ship – it will be an unrivalled operational base for polar expeditions.
"Our guests travel with Quark to maximize their expedition experience, push their boundaries and experience the magic of the Polar Regions.
"With this new ship, in the hands of the most experienced expedition team in the industry, we will get you off the ship and into nature further, faster and safer than ever before."