Trump 'trade wars' cause slump in China visitors to the US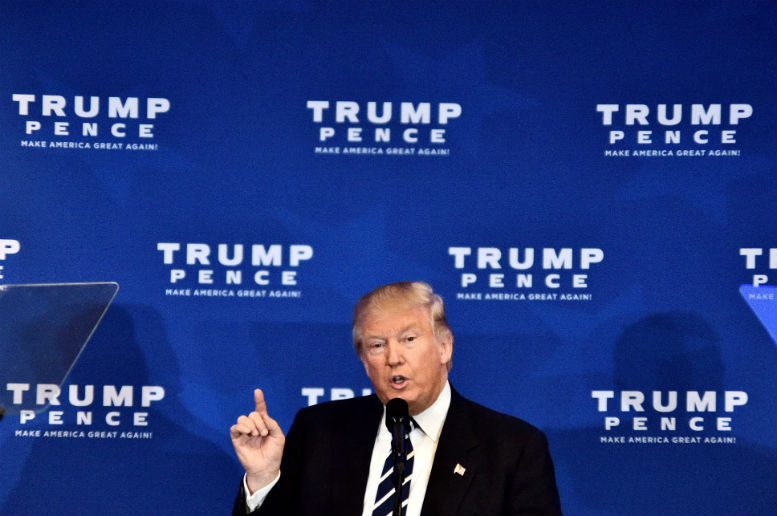 The travel analysts reported year-on-year weekly bookings from China to the US during August were down by 8.4%, falling further as the latest rounds of what it branded "tit-for-tat" tariffs have been announced by the US president.

This drop was against a weekly bookings rise from China to the US of 2% from the last week of February (after the Chinese New Year holiday) to March 23, when the first of Trump's tariffs took effect.

Washington has imposed tariffs on $50bn (£40bn) worth of Chinese goods this year, in a bid to pressure US companies to bring production back to the US.

Trump's administration is threatening further tariffs on $200bn of Chinese goods.
ForwardKeys, which predicts future travel patterns by analysing 17 million booking transactions a day, said the decision could cost the American tourism sector "dearly" this year

The United Nations World Tourism Organisation (UNWTO) puts total spending by Chinese tourists abroad at US$ 258 billion in 2017, while the WTTC reports the value of tourism to the US from international visitors amounted to $200.7 billion in 2017 - 8.6% of total exports.

Trump's tarrifs have also negatively impacting the Chinese yuan.

The currency has fallen 7.5% against the US dollar since tariffs were introduced – meaning tourists' money buys less, and warnings from Beijing about US travel security risks, have likely further influenced the trend, ForwardKeys said.

Its data forecasting the rest of year outlines that Chinese outbound bookings to the US are 9.6% behind where they were at the same time last year, whereas Chinese outbound bookings worldwide are ahead by 5.5%.

This pattern of "growth worldwide but slowdown to the US", ForwardKeys explained, was consistent in every month except October with the setback in October due to this year's Mid-Autumn festival falling at the end of September, which draws departures at the start of the busy National Day Golden Week holiday into September from October.
The biggest impact has been on bookings for group travel (defined as six or more passengers) from China to the US, currently behind for the rest of 2018 by 34.4% compared to last year.

Bookings by free independent travellers (FIT) are behind 3.9%, with leisure travel being worse affected than travel for business or travel to visit friends and relatives.
By way of a benchmark, Chinese bookings for travel to Canada were up 4.8% to the end of July and are currently ahead 8% for August to December.

Olivier Jager, ForwardKeys chief executive and co-founder, said: "Our findings strongly suggest that President Trump's trade war has had a significant impact on Chinese tourism to the US.

"Looking at the year to date, we see a setback in Chinese tourism arrivals of just under 5%. If that continues to the end of the year, we estimate that the cost to the US economy will be north of US $122 billion in 2018.

"Chinese spending in this sector is significant – it amounts to the largest category of US services exports to China. It is unquestionable that the Chinese appetite for visiting the US is diminishing, and that is bound to worry the US travel industry."