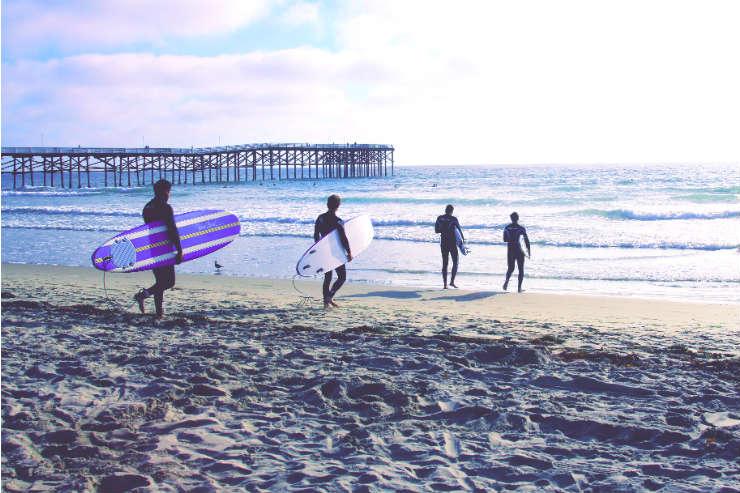 Surfers on Pacific Beach, California
If the city of San Diego was a person, it would definitely be that cool kid at school. Gorgeous, friendly, sporty… part of me wants to be annoyed by San Diego's effortless charm, but I can't help but have a major crush on the place.
Despite sizzling beneath a giant desert sun, nearby Palm Springs also remains positively ice-cool; a city where Elvis and Priscilla honeymooned, where David Hockney holidayed and where today's pop stars and festival fans descend each year for Coachella.
"San Diego and Palm Springs are a popular holiday combination due to their proximity to each other – just two hours by car," says Malcolm Davies, product destination manager for Funway Holidays.
Davies recommends adding one hour and 20 minutes to the car journey to drive via Anza Borrego Desert state park: "The detour is worth it – this is the largest state park outside of Alaska, filled with historical relics, plants and wildlife, canyons and mountains."