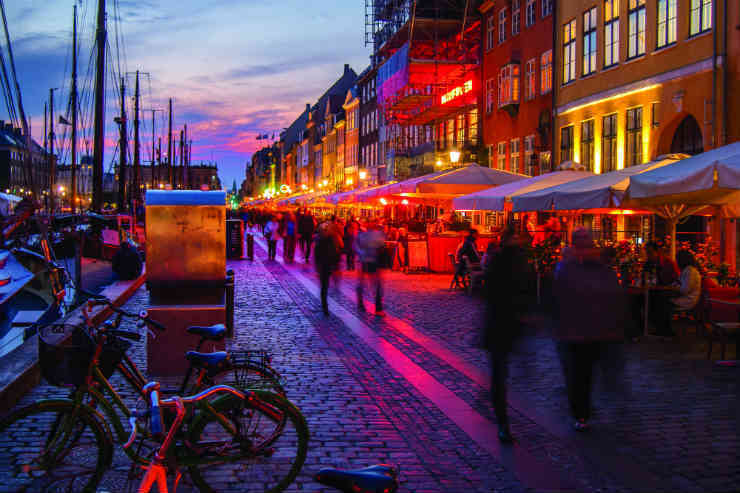 NyhavnCopenhagen iStock_73064993_XLARGE.jpg
London's streets are awash with morning sunlight as I sit ashen faced in the back of an Uber. Luckily I'm escaping the chaos that a certain referendum has caused throughout London, and heading to Copenhagen for a civilised weekend in Denmark.
First stop is the picturesque Central Hotel & Cafe. Situated in the happening Vesterbro neighbourhood, the hotel houses only one room and a small concierge desk squeezed in by the front door. The smell of freshly ground coffee and varnish lingers in the air as owner Leif Thingfeld leads me upstairs. Leif, a self-professed lover of all things antique, designed and built the hotel himself.
The room is reminiscent of a first-class steam train carriage with fold-up wooden seats, a vintage telephone and a slide-out writing desk. At only DKK 1,800 a night, roughly £200, staying here won't burn a hole in your client's wallets. I peer out the window that overlooks
the street. A jolly bearded man catches my eye and gives me a wave.
"That's what we're all about here, making guests feel like they're one of the locals," Leif says. Outside I rendezvous with Henrik Thierlein, my guide for the day. We take in lunch at the nearby Granola Cafe & Restaurant, also owned by Leif.
Opened in 2008, Granola is dripping with retro chic. The 1950s coat stands, Art Deco posters and even the staff in their bowties transports me back in time to a glamorous post-war world.