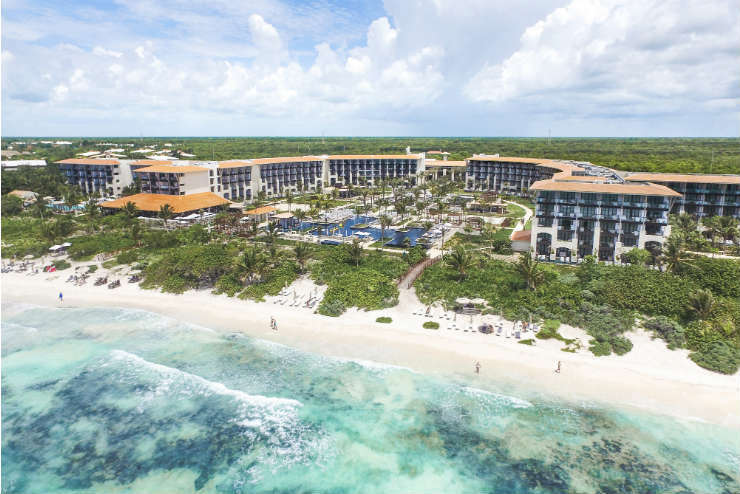 UNICO 20˚87˚ Riviera Maya
As I sprawl out in the shape of a star fish, floating in the glassy water of a jungle- fringed cenote, I'm amazed a meteorite can cause such beauty.

Of course, this meteorite also caused mayhem when it hit the town of Chicxulub in Mexico's Yucatan Peninsula 68 million years ago, triggering the end of the dinosaurs and an ice age. But as I lie in the mineral-rich, jade-coloured pool as tiny fish tickle my feet, I can see the bright side.
I'm in Tankah in Mexico's Riviera Maya, sampling the cenotes, or sinkholes, created by the meteorite. Today there are 6,000 of them dotted across the peninsula, and 52 are in Tankah.
The Mayans used the pools as a source of fresh water and saw them as a portal to speak to the gods. Spending a morning exploring the vine-draped pools is a must – at Tankah, clients can zip line into the water, canoe across it or snorkel in it before strolling through a Mayan village with a guide and tucking into a tasty traditional lunch.
The excursion is bookable for guests staying at Unico 20°87° Hotel Riviera Maya, a luxury adults-only all-inclusive resort on the Caribbean coast that values local experiences and cultural immersion.