Barcelona's winning double act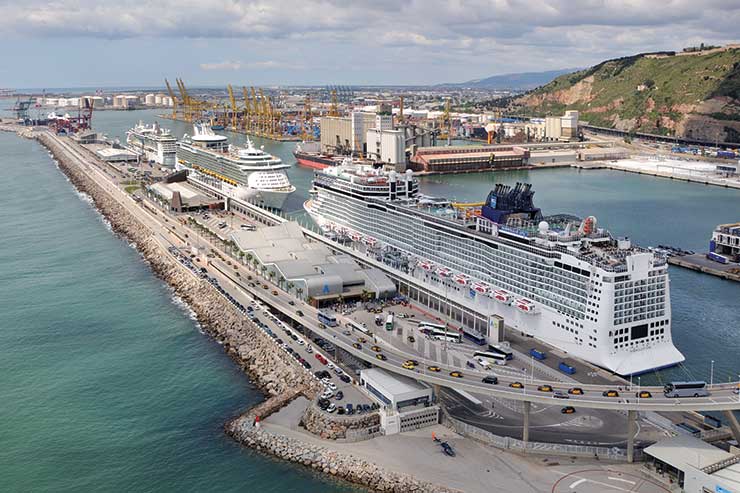 As a city, Barcelona offers a wide range of sites and experiences for the modern tourist.

Yet for any cruise lover, it is the port that is the main attraction. The cruise port is the sixth busiest in the world, handling 758 ship visits in 2016 and a total of 2.68 million passengers.

Moreover, the port acts as the gateway to the Mediterranean, where it is not only the biggest but also a turnaround port. This means the majority of the passengers, 1.56 million, are either starting or ending their cruises there.

With 80.2% of these embarking passengers having flown into Barcelona, Santiago Garcia-Milà, deputy manager for strategy and business at the Port of Barcelona, believes it is imperative that the port works closely with Barcelona-El Prat Airport to ensure operations run smoothly.
Barcelona stats and facts
Total ship visits (2016): 758
Total cruise passengers (2016): 2.68m
Turnaround cruise passengers (2016): 1.56m
Proportion of turnaround cruise passengers who flew to the port: 80.2%
Top five nationalities (market share): Spanish 14%, American 14%, UK 10%,
Italy 7%, Germany 6%
Total turnover driven by cruise market (2016): €875 million
Jobs maintained by cruise market (2016): 7,518
He says: "We started working with the airport from the first day we could and it is really important that we look at it as a complete product, and focus on the total service, as we handle the same passengers that they do.

"Many other airports don't even know who is operating their local port but we do and more, as we cooperate extremely closely."

Garcia-Milà says the most visible part of this commitment can be found in the port's purpose-built cruise terminal, where many of the passengers departing their ships at the end of a cruise can check in for their flights.

He adds: "We have an agreement with the airport and with some airlines, but not all. Passengers can arrive in Barcelona after a Mediterranean cruise, pick up their hand luggage, check in for their flight and have their large bags taken care of. We try to ensure customers spend the least amount of time possible doing this.

"This way they gain maybe two, three or even four hours when they are free to move around the city without their luggage. They can then get on the plane as late as possible."
Wider gains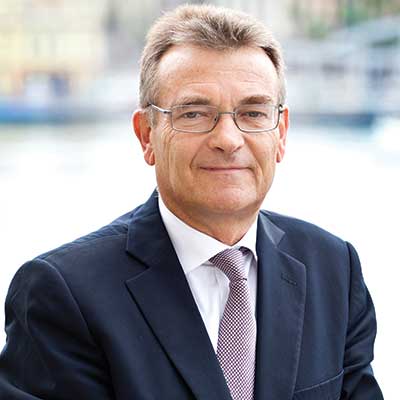 The commitment is certainly worth the effort, as a recent study found that in 2014 cruise was directly responsible for generating €21.8 million directly for Barcelona Airport and 80 direct jobs.

Garcia-Milà says working so tightly with the airport is made easier by the fact that they share the same site. This means free bus transfers can be made easily available, something that is vital to help cater for the cruise company's traditionally elder clientele.

He adds: "We have to make it a priority for passengers with reduced mobility so we give them a lot of facilities. It is a crucial thing and we have people at the airport we work together with to ensure it is sustainable."

Garcia-Milà says while ensuring the airport and port is well connected is relatively easy, a lot of effort is spent ensuring the facilities are kept safe and secure on top of delivering top-notch customer service.

But it is not just operationally where the two ports have learned to work together. Garcia-Milà says one of the most effective parts of the relationship comes in driving route development, both at sea and in the air.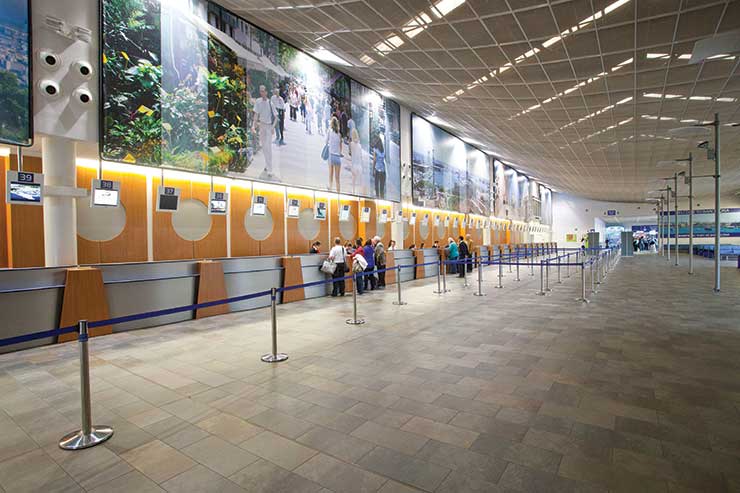 He adds: "When we travel to meet a cruise company then the airport comes with us as we always work together. We provide a single product and it has to be the complete package."

Just as the airport can help the port attract new cruise operators, so the port is proving to be instrumental in helping Barcelona Airport win new routes.

Garcia-Milà says: "We work together with the airport to attract new routes. We can give them all the figures about the different types of passengers that we have and why it would be good for them to fly directly to Barcelona."

He adds that working closely with the cruise companies means they are able to provide additional information when pitching for a new route, offering not just potential passenger numbers but profiles of their typical socio-economic circumstances. And with many cruise passengers being financially comfortable, that often translates into increased bookings for the front of an aircraft.

"It is a win-win situation for both sides and that's why we work together," Garcia-Milà says, no matter whether the port is accommodating aircraft or ships.