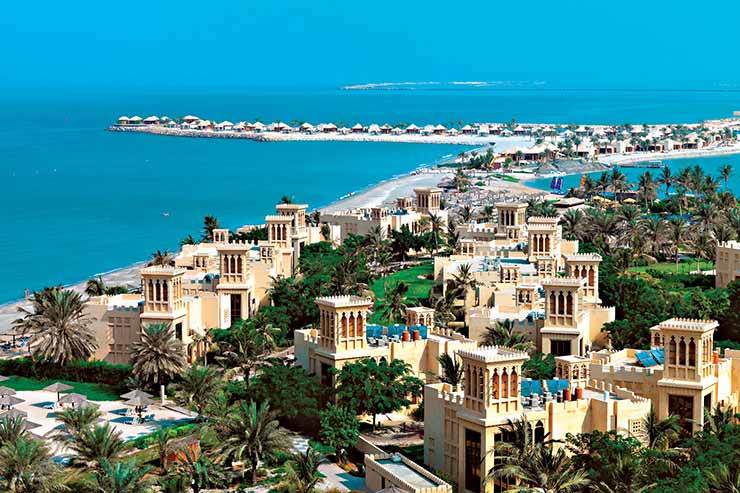 Ras Al Khaimah's coastline
The emirate has been given the all clear by Bureau Veritas, a specialist in testing, inspection and certification services.
Officials have partnered with Bureau Veritas to implement health, safety and hygiene measures across all Ras Al Khaimah hotels to alleviate risks for employees and guests.
In addition, the 50,000 square foot Al Hamra International Exhibition & Conference Center is now the only such venue in the Middle East to achieve Bureau Veritas certification.
Ras Al Khaimah is also the first Middle Eastern city and first emirate to receive the World Travel and Tourism Council's (WTTC) Safe Travels Stamp – an accreditation developed for the global travel and tourism industry to address the challenges presented by Covid-19 and similar outbreaks.
Raki Phillips, Ras Al Khaimah Tourism Development Authority chief executive, said: "As travel starts to resume, our role as a tourism development authority is to ensure that robust measures are in place to protect the health and safety of our visitors and provide the peace of mind they need for a truly well-deserved holiday.
"Our goal is for Ras Al Khaimah to set the global benchmark for post-pandemic travel safety and to set the standards to which all other destinations will aspire."