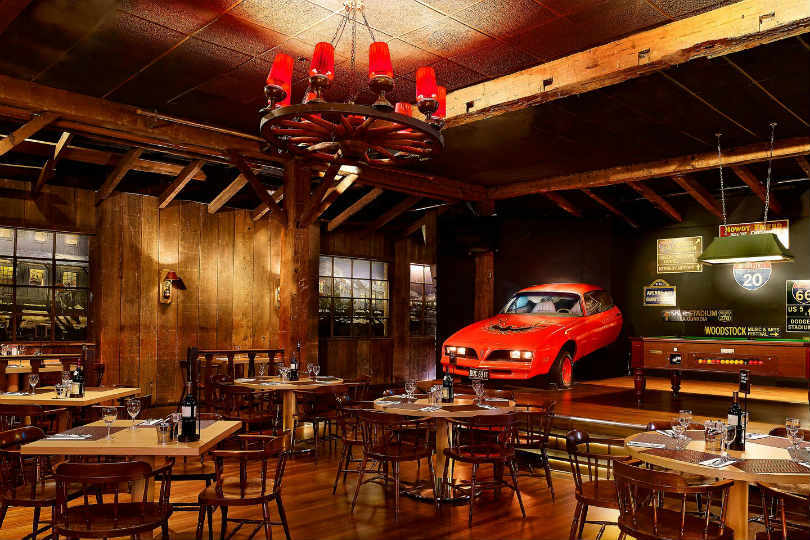 Bar in the Sheraton Skyline Hotel at Heathrow
A carefully chosen airport hotel can set the tone of an upcoming trip, whether it's enticing clients with a taste of the food they'll be sampling abroad or echoing the activities planned for a themed break.
Seamus McCauley, editor at Holiday Extras, says as well as providing a hassle-free start to a holiday – especially for those with early-morning flights – airport hotels can help make a getaway even more special.
He explains: "Recommending specific airport hotels that are perfectly paired with the trip your client is taking can only make you stand out, and there is such a variety of hotels at airports around the country it's easy to find one that will help build clients' excitement the night before they fly."

Here are some suggestions to get customers in the mood for their break.
Hit the highway from Heathrow
Build up to an adventure across the States at the Sheraton Skyline Hotel London Heathrow.
McCauley explains: "With an enticing American burger menu and design elements that include an eye-catching Cadillac car and American sports banners and road signs, its Sports Bar & Grill is the perfect place for a meal before clients fly."

After dinner, clients can pay homage to Hollywood and catch a movie on a huge screen above the hotel pool, choosing snacks from the popcorn, ice cream and candy floss machines.

The hotel has 350 rooms and on-site parking. Guests can use the regular Hoppa shuttle bus to access the terminals.

BOOK IT: Prices start from £154 per double room per night, including eight days' parking.

holidayextras.co.uk/login