Seven dog-friendly breaks in the UK & Ireland
A domestic getaway with a pooch in tow is a popular option for Brits – and more hotels and operators are cottoning on. Abigail Healy looks at options for dog-friendly staycations
The UK is a nation of dog lovers, with a survey by the Pet Food Manufacturers' Association last year showing 26% of the population own at least one dog. Going away can pose a problem for owners who have to source someone to care for their pet, so a staycation can be an attractive option for some of their getaways. Specialist dog-friendly travel company PetsPyjamas says 30% of its customers are planning to take at least two trips away with their dog this year – 87% of which will be within the UK. Here we round up options across the UK and Ireland that welcome clients with four-legged friends.
Ruff and tumble
The Lake District is a paradise for adventurous pups and their owners. The Derwentwater hotel is located in the dog-friendly town of Keswick and has a large garden for dogs to use, and all rooms allow them to share with their owners. Dogs can mosey everywhere in the hotel except the main restaurant and lift, so they can dine alongside their owners in the conservatory. For a fun day out, the lake is just a short walk away and pooches are welcome on the boat that travels across it too.
Book it: Shearings Holidays has a self-drive package from £144pp including three nights' half-board plus a £15 per night charge for the dog, which can be booked direct with the hotel in advance.
Puppy love
Hoseasons has seen a 14% year-on-year increase in owners bringing their pets along for the ride on their holidays. Sally Henry, sales director at Hoseasons' parent company Vacation Rentals UK, says: "We don't just accept pets – we actively welcome them. Our Wanderwood collection of back-to-nature breaks welcomes pets for free throughout the year at 16 lodge locations.
"Our agents' portal also features more than 11,000 pet-friendly cottages, with 6,379 welcoming them for free and 530 offering a free doggy welcome pack featuring various treats. Some of our locations, including Landal Darwin Forest, go even further with dedicated pet-friendly utility rooms in their lodges, including a doggie shower, hair dryer and towels. Other locations, such as Norfolk Woods Resort and Spa in Norfolk have a dog-friendly on-site restaurant."
Book it: A three-night weekend break for four and a pooch in the Coppice 2 Spa lodge at Landal Darwin Forest, Matlock is available in April from £690.
Bark life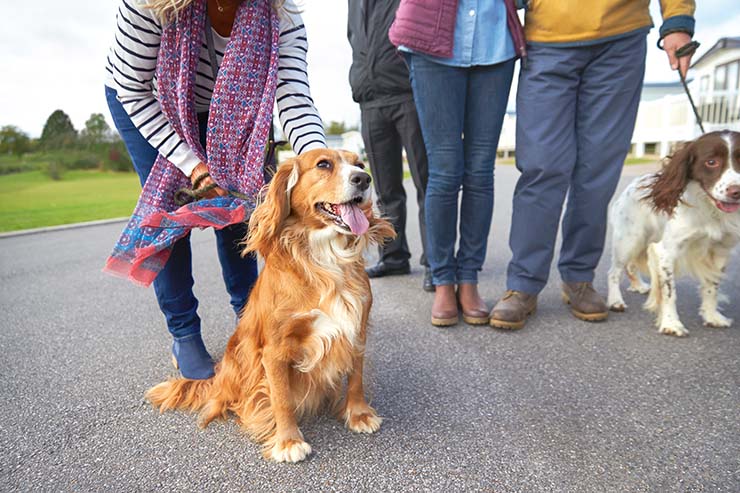 All but three of Haven's coastal parks welcome dogs, so there's plenty of choice for families looking to get away in the UK with the pooch in tow. In fact, Haven allows up to two pets in its dog-friendly accommodation and the price of its dog-friendly breaks includes a deep cleaning service so there's no need to worry about the clean-up operation at the end of the stay.
Louise Tansey, national sales manager at Bourne Leisure, says: "Many of our beaches are dog-friendly and lots of our parks have local facilities that welcome pooches too.
"Nationwide location choice is a huge selling point, plus Haven offers widespread facilities for families with children, so whether it's adrenaline pumping activities, a visit to the beach or a pet-friendly local pub for lunch, Haven can provide a great option for families and their four-legged friends."
Book it: A three-night break at The Orchards, Essex, for a family of up to four and one dog starts at £284, based on an April 12 arrival.
Taste of the exotic
For those keen to go a little further afield, Prestige Holidays says 
dog-friendly options on the Channel Islands are now easier to find than ever.
Rachel Kellard, Prestige Holidays' closer to home product manager, says: "We often get asked about travel with dogs to both the Channel Islands and the Isles of Scilly. People want to take 
their pets away to somewhere that won't just tolerate them, but will welcome and love them as much as they do."
Pooches are allowed onboard a choice of ferries, and the four-star Stocks hotel on the car-free island of Sark has several dog-friendly rooms as well as providing essentials, such as bowls and towels.
Book it: A three-night B&B stay starts from £458pp based on two sharing, including Condor ferry from Poole to Guernsey and ferry from Guernsey to Sark.
Canine comforts
For families wanting space to share with their four-legged friend, Interhome now features almost 19,000 pet-friendly properties across Europe. "It isn't only dogs that families may want to take with them, as we've had cats and guinea pigs enjoy a stay in one of our holiday homes too," says commercial sales manager – UK and Ireland, Danny Wallace.
Holiday House Boardwalk in County Donegal, Ireland, is one of a collection of 27 dog-friendly holiday homes close to the Atlantic ocean, with plenty of space for dogs, children and their owners to stretch their legs on the beach and in the countryside. Nearby attractions include Doe Castle and Ards Forest Park.
Book it: A week-long stay starts from £695 per holiday home.
Pawfect setting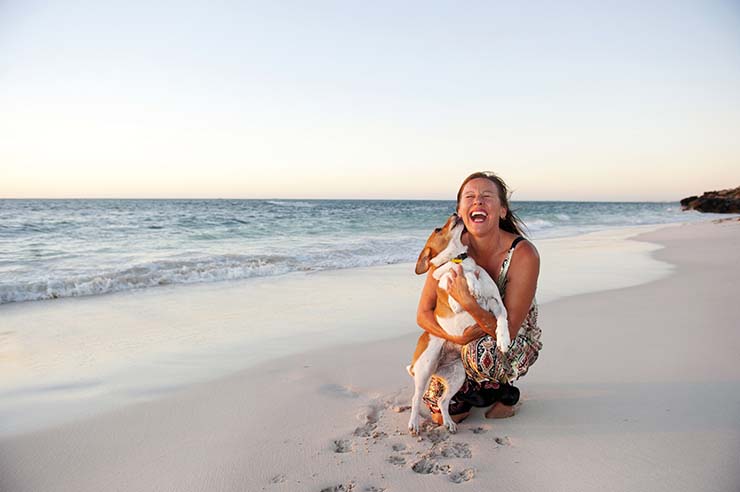 Pooches will be spoilt at Karma St Martin's hotel in the Isles of Scilly off the Cornish coast. As well as being able to race along white stretches of sand and bound through turquoise waters, pups will be pampered with goodies at the hotel including a canine menu and dog beer.
Beverley Scarr, short-haul general manager at Premier Holidays, says: "Karma St Martin's sees around a third of guests bringing their dogs to stay with them. The hotel is geared towards clients with dogs; pets are welcomed as VIPs, receiving treats, bowls and blankets, and four-legged visitors have their own canine menu and access-all-areas pass. A dog-sitting service is also available.
Book it: Premier Holidays has two nights at Karma St Martin's from £404pp based on two sharing and travelling between March 28 and May 25.
trade.premierholidays.co.uk
Rare breed
The Scottish Highlands are a veritable playground for dogs and their owners, and Tulloch Castle, dating back to the 12th century, makes a characterful base. The boutique hotel has 20 restored bedrooms, all of which are dog-friendly, while owners can choose between those with four-poster beds or others that are set up for families. Nearby Cairngorms national park provides plenty of space to run wild before indulging in seasonal Highland produce at Tulloch Castle.
Book it: A standard double room starts from £68 per night.
Rover on the river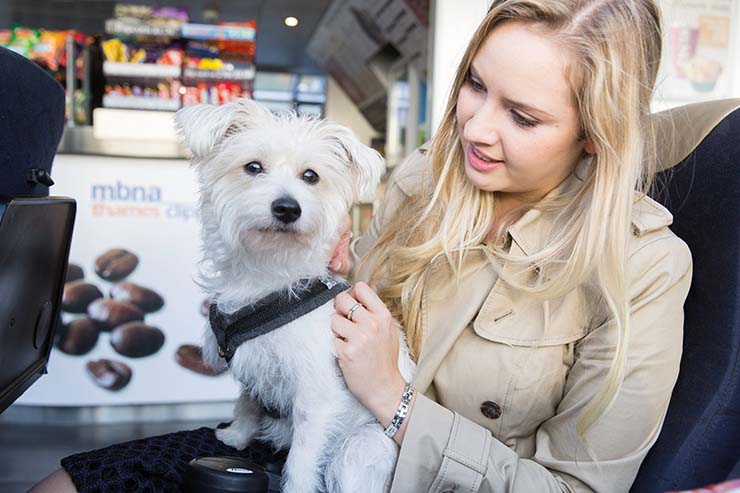 Clients heading to the big smoke can take advantage of MBNA Thames Clippers' dog-friendly riverbus service. Dogs of all shapes and sizes are welcomed onboard the vessels, avoiding the hassle of getting on and off buses and trains. The service, which runs every 20 minutes, operates between 22 piers from Putney in the west to Woolwich in the east and connects many of the capital's top attractions such as London Bridge, the London Eye, Tower of London and The O2.